Wednesday night marked the start of a new season in Washington, and before the Wizards officially took the floor for the first time, Bradley Beal stepped to the microphone to thank the team's legion of fans for their continued support.
Then BB and his teammates went out and showed their gratitude on the court, with a win.
The Panda turned in 25 points, six rebounds, four assists, three steals and a block as the Wizards held off an improved Philadelphia 76ers team, 120-115.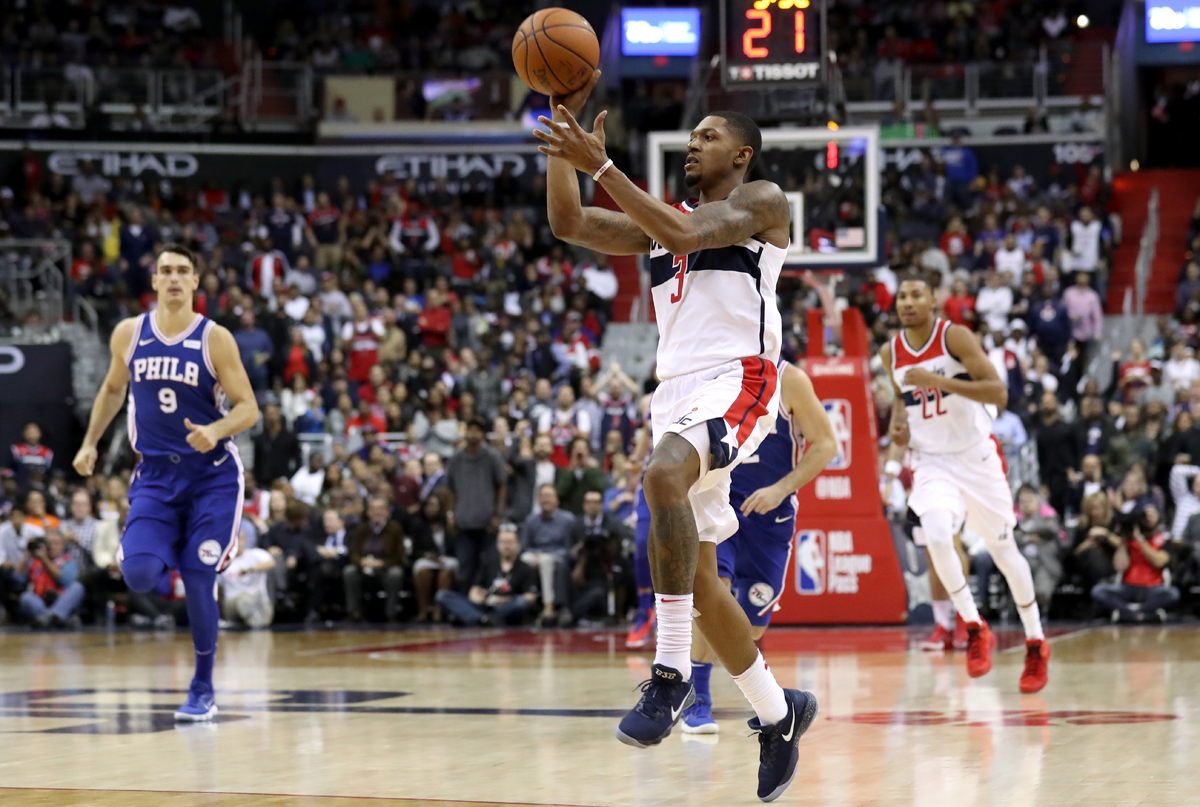 But as he has become known to do, Bradley was his own worst critic after the game, classifying his own performance in the win as downright "bad."
"I think I played bad. I really do, I swear. I missed way too many free throws, way too many shots. There were times that my defensive principles weren't great. In terms of rebounding, I think I did solid, getting guys shots, I did an OK job. But I'll tell you I'm my biggest critic, so I always feel like I've got to do better. I'm kind of a perfectionist. So I still have a lot of work to do. But I'll take a win. A win is definitely more important than anything. But I definitely have to be better next game."
Bradley Beal said it's great to have the luxury of Jodie Meeks providing an offensive spark off the bench with his smooth shooting stroke: pic.twitter.com/zGQhibsZfA

— WizardsXTRA (@WizardsXTRA) October 19, 2017
Still, from a pinpoint alley-oop pass for his backcourt brother John Wall that he referred to as "probably the best lob I've ever thrown in my life" to his clutch deflection late in the game, No. 3 had plenty of highlights on opening night. And most importantly, the Wizards emerged with their first win of the season.
https://twitter.com/jonah_wheeler/status/920845903069462528