Bradley Beal and the Washington Wizards defeated the Atlanta Hawks 131-117 Wednesday night on the road.
The Wizards, playing without point guard John Wall, leaned on Beal throughout the game. Beal responded by scoring a season-high 36 points on 12-for-22 shooting, while adding nine assists and six rebounds.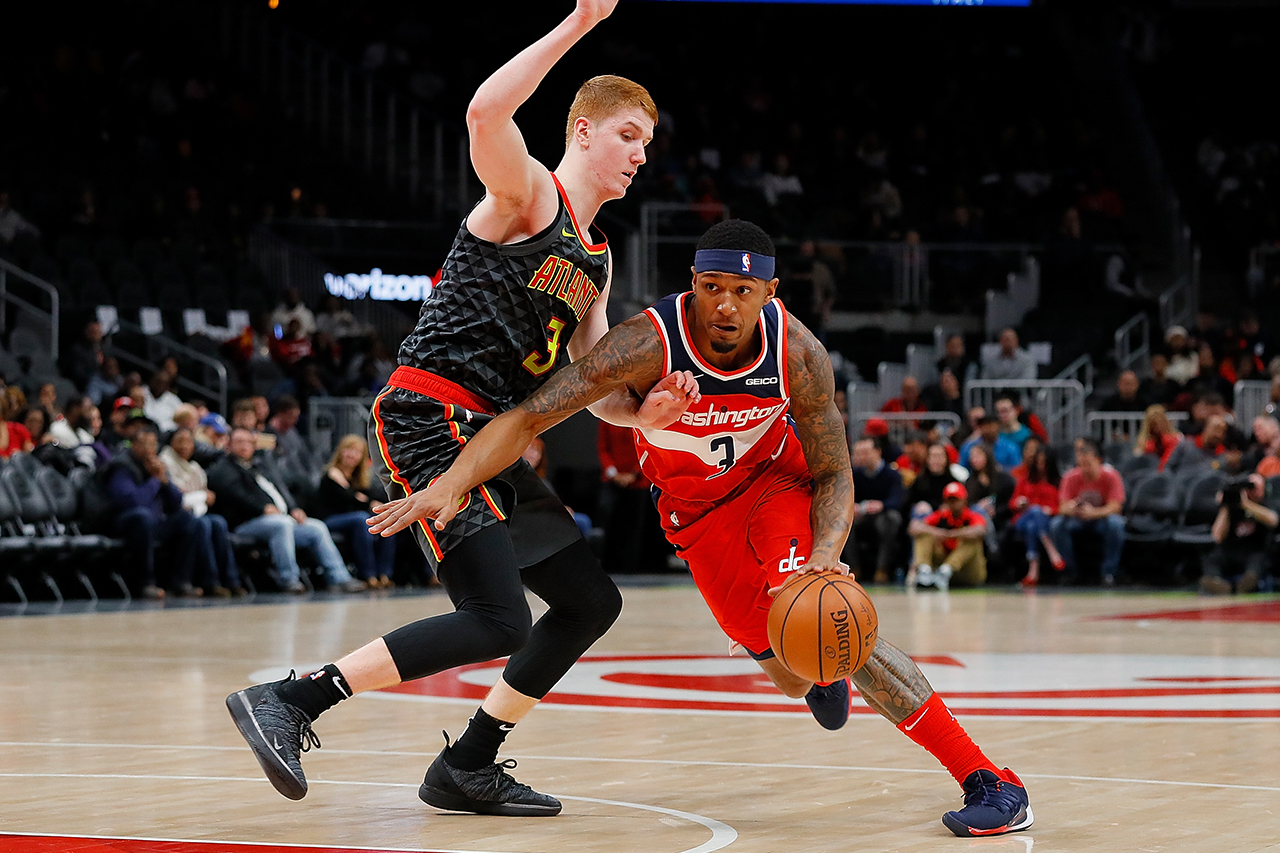 "Just being confident and being aggressive seeing some (shots) go in early," Beal said. "We were in the bonus a lot, so getting to the free-throw line helped me a lot, being aggressive in that aspect, getting to the basket and taking what (the defense) gave me."
Beal converted on 10 out of 13 free throws throughout the game as he proved to be a matchup nightmare for the Hawks who tried switching several defenders on Beal without success.
Washington raced out to an early first quarter lead thanks to 11 points from Beal. He scored in a variety of ways including an 11-foot step back, a 16-foot pull up jumper and a 26-foot three-point jump shot.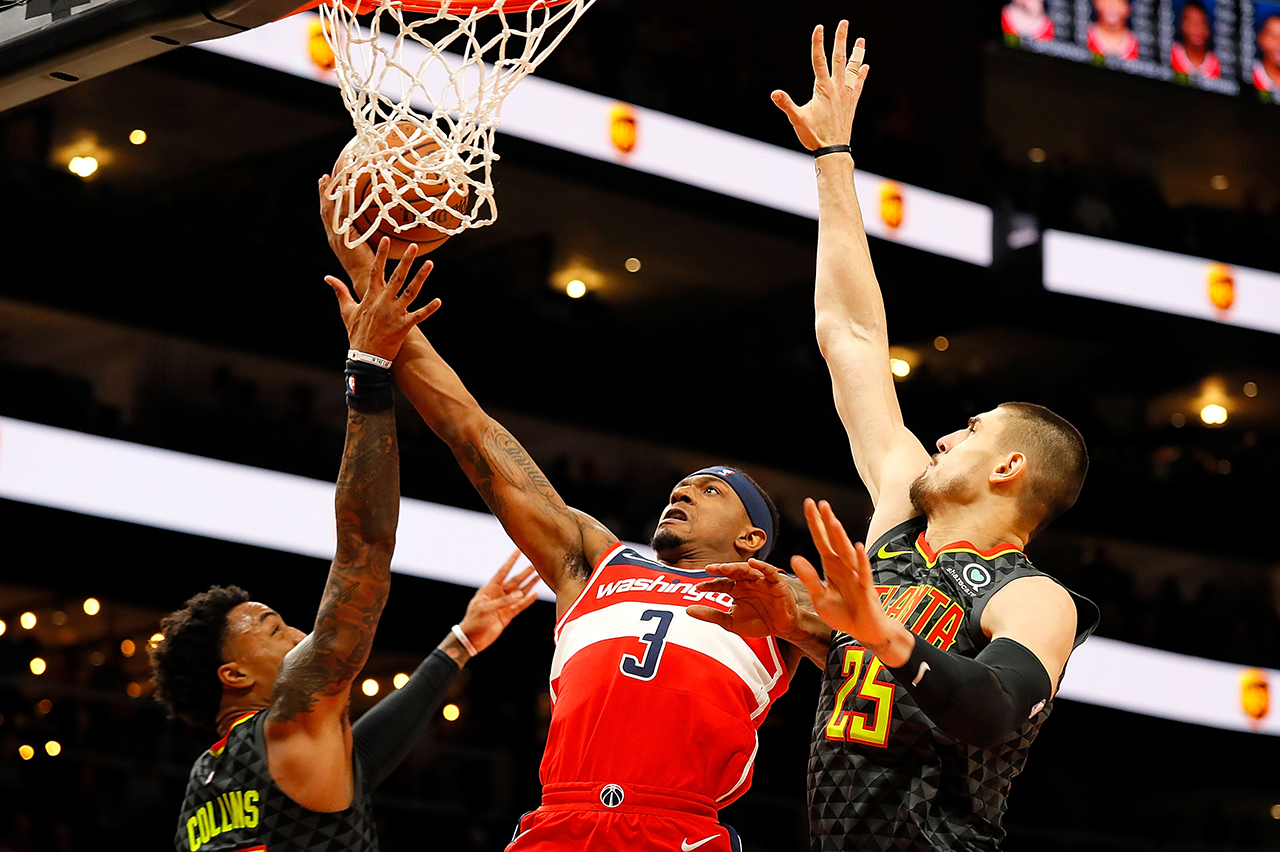 In the second, Beal continued to assert himself inside by scoring six of his 10 points from the foul line. Thanks to Beal's aggressiveness and the Wizards ability to get out in transition for easy buckets, the team raced out to a 25-point lead late in the second quarter before ending the half leading 72-49.
"This is how we need to play, we've got to play fast," Beal said. "But it's only because we got stops, we were able to get out in transition, get easy ones. We continued to move it, share it, bodies moving, player movement, ball movement. That's the way we need to play."
The Hawks, steered by rookie Trae Young and Kent Bazemore, did everything they could to keep their team in the game in the second half. By the end of the third Washington's lead was cut to nine after being outscored 45-31 in the frame.
Early in the fourth quarter, the lead continued to dwindle as Tyler Dorsey converted a three-point play after being fouled inside. Atlanta trailed by five.
But Beal, who had the hot hand throughout the game, wouldn't let Atlanta any closer. Leading 108-101 with 9:05 remaining, he scored four consecutive points for Washington, pushing their lead back to double digits.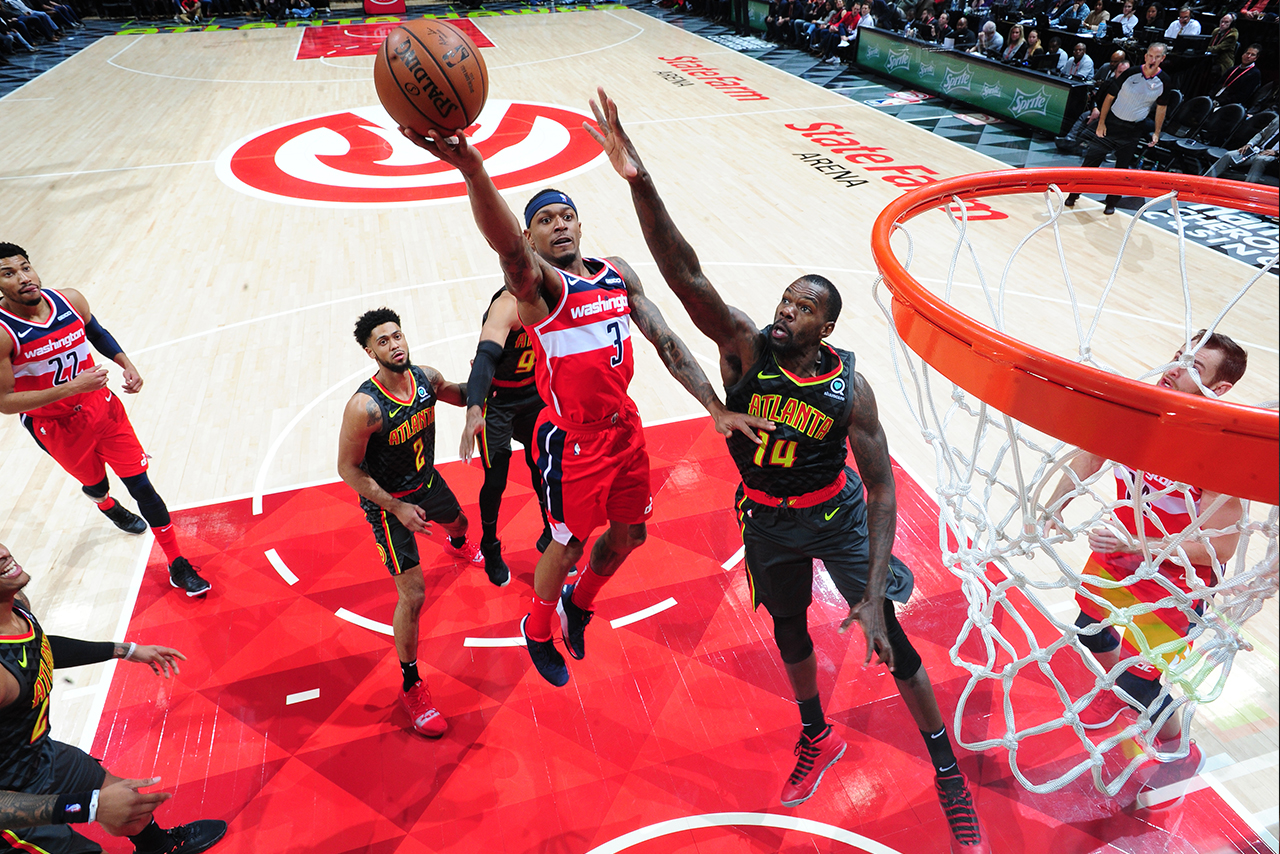 With 5:22 left in the game, leading 117-106, Beal converted an open 25-foot three-point jump shot on a designed play in which he received a double pick inside, creating separation between himself and his defender.
"You can't ever take any team for granted. You have to respect everybody in the league regardless of how much experience they have," Beal said. "We did a pretty good job of withstanding that run and closing it out."
Washington inched closer to .500 with their victory, now three games underneath the mark with an 11-14 record. They sit half a game behind the Charlotte Hornets (11-13) from the final playoff spot early in the season.
The Wizards continue their four-game road trip Saturday against the Cleveland Cavaliers. The game can be seen on NBC Sports Washington at 7:30 pm ET.