The NBA released its second round of All-Star votes on Thursday, and with just a handful of days left to vote, Bradley Beal opened up an even larger lead among Eastern Conference guards.
Click here to vote Brad to the 2021 NBA All-Star Game!
Brad enters the final week of voting with a lead of more than 400,000 votes on second place East guard Kyrie Irving. Since last week's first release, No. 3 has almost doubled his vote total, adding 1.25 million votes to his tally to bring his total to 2,528,719.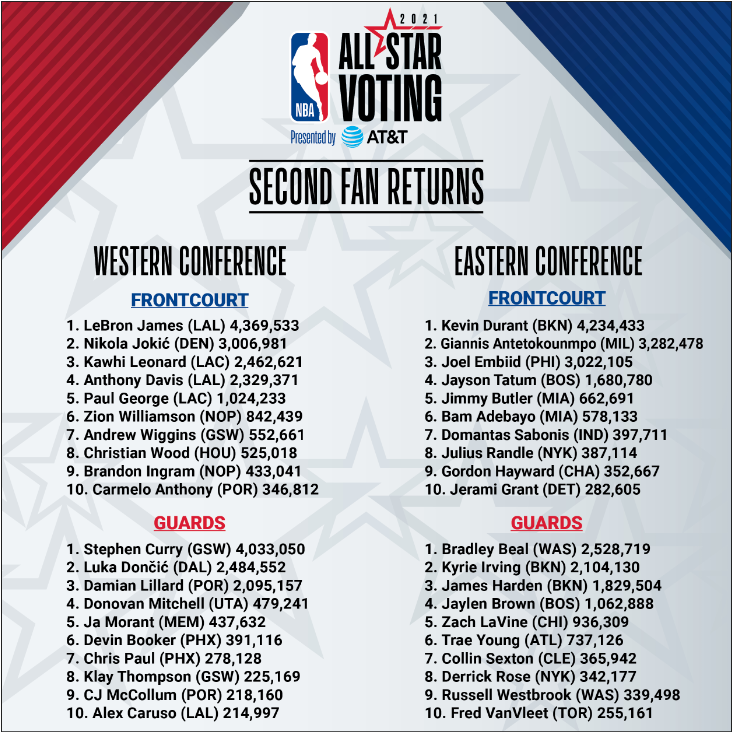 2021 NBA All-Star voting closes on Tuesday, February 16th at 11:59 p.m. ET.