There was no holding back for Bradley Beal Tuesday night in a key Eastern Conference seeding matchup with the Boston Celtics.
No. 3 went off for 31 points on 12-of-18 shooting, doing all he could to make sure the Washington Wizards extended their home winning streak to 14 games—and they did just that, downing the Celtics 123-108.
"I wanted to win, man. I wanted to win bad," Beal said. "Especially to keep our home streak going. Especially after the last game we played them. We had a little chip on our shoulder."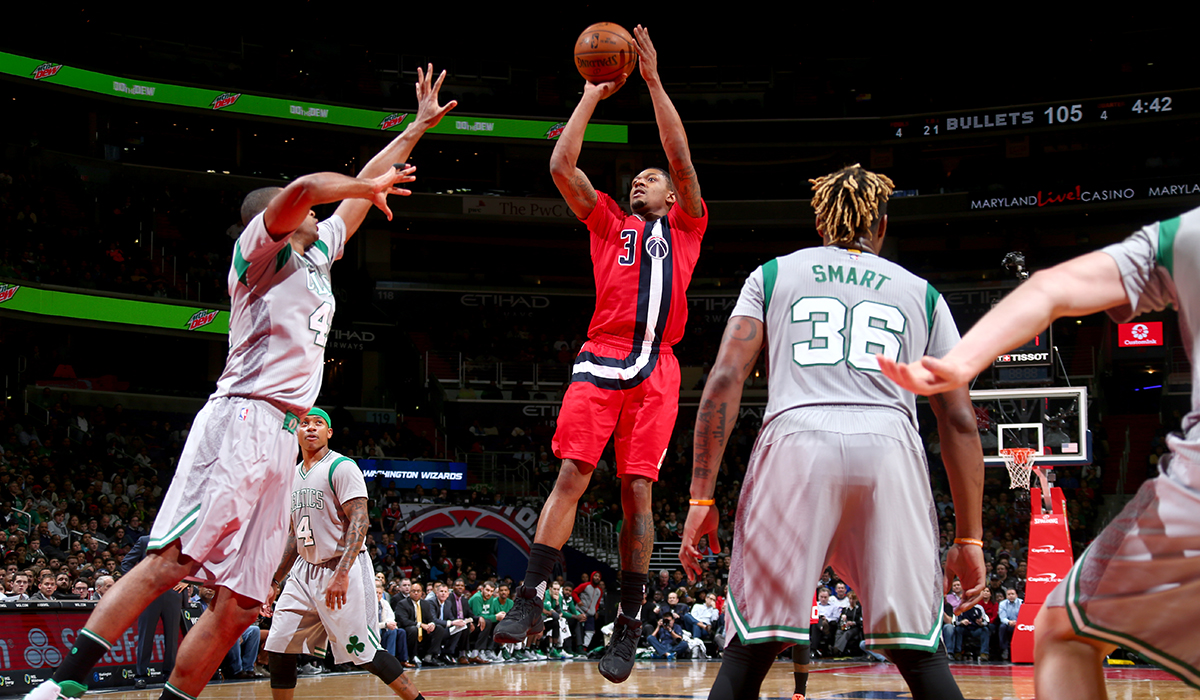 He got going early, burying a 3-pointer sandwiched between two of his five assists on the night. He knocked down another long trey later in the opening period as the Wiz built a 33-24 advantage.
Boston fought back to within three late in the second quarter, but Brad teamed up with John Wall to score the final four points of the first half, giving D.C. a 66-59 lead going into the break.
Brad opened up the second half with another bucket to spark the Wizards in the third. It was the lowest-scoring period of the night, but D.C. used its defense to add four more points to the cushion.
No. 3 set the tone early in the final period. He checked in at the 9:56 mark, and within a minute, he slammed home a dunk to put the Wizards up nine. Brad added 13 points in total in the final period to finish off the Celtics at the Verizon Center.