Bradley Beal pumped in a team-high 26 points to lead a double-digit Washington Wizards rally, but the D.C. guard came away wanting more.
No. 3 went 10-of-19 from the floor, adding four rebounds two assists and a block in his squad's 107-101 win on the road against the Milwaukee Bucks. The Wiz had to overcome a 12-point deficit late in the second quarter to do so, which wasn't quite to BB's standard.
"We just knew we weren't playing like us," Brad said. "We need to stop getting down by double digits in the first place."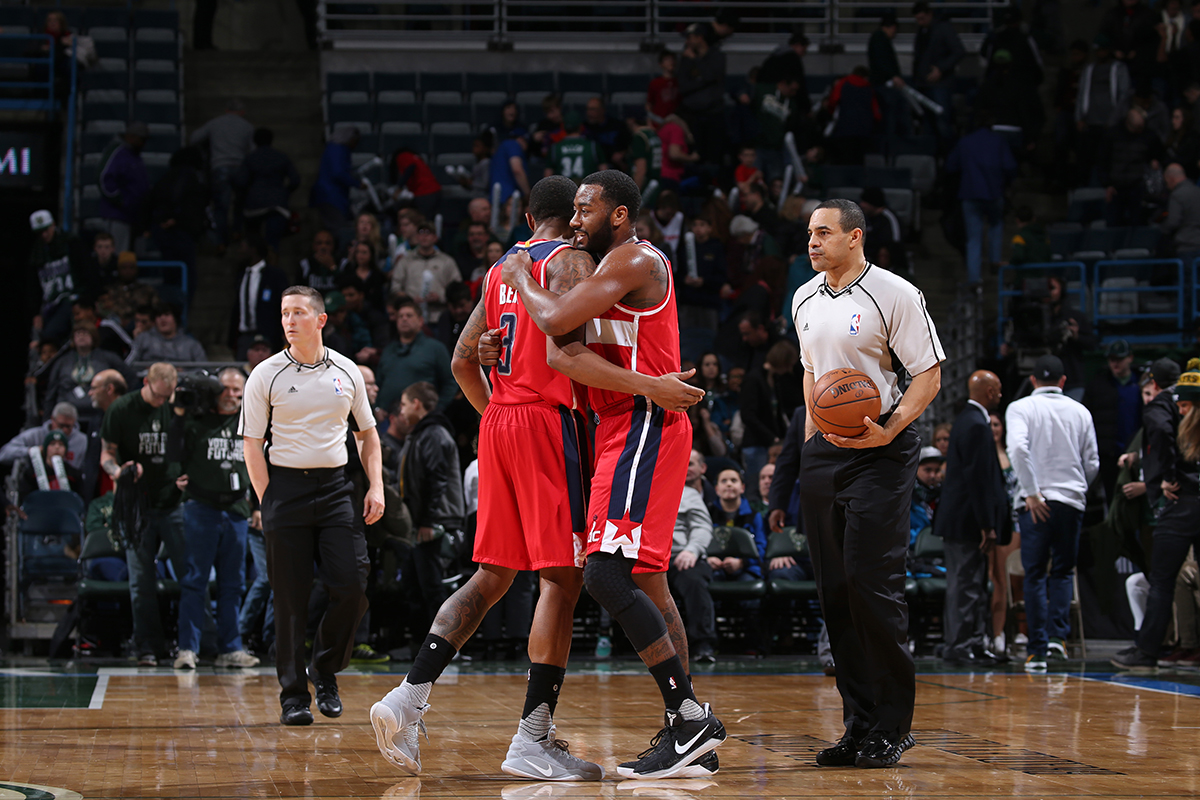 NO. 3 LEADS RALLY
Milwaukee's top player, Giannis Antetokounmpo, was out of action, but the shorthanded Bucks started fast. Brad canned his first of two 3-pointers on the night to bring the Wiz within one, 22-21, with 2:59 left in the half. However, the Bucks closed the quarter on a 9-3 run to take a 31-24 advantage into the second.
The Wizards trailed by 12 with 1:27 left in the second quarter when Brad hit a layup to spark a quick 6-2 spurt by D.C. to end the half trailing 57-49.
Washington kept that momentum rolling after the break. BB tallied six points in the third quarter, which belonged decisively to the Wizards. D.C won the quarter 33-21 to reclaim the lead 82-78 for the final frame.
No. 3 hit a huge 3-pointer early in the fourth quarter to give the Wizards a 9-point cushion. Later in the quarter, with the Wiz leading by just four, he came through with a key block on a 3-point attempt by rookie Malcolm Brogdon. Finally, BB hit the final free throw of the night to ice the hard-fought victory.
HIGHLIGHTS