It has been a bumpy start to the season for the Washington Wizards, but Bradley Beal helped his squad make an emphatic statement Sunday night: D.C. is back.
BB exploded for 41 points to lead the Wizards to a 117-110 victory over the red-hot Los Angeles Clippers. With the win, Beal says, the Wizards have raised the bar.
"We showed our hand, so there's no excuses for us moving forward," Beal said. "We've shown that we can be an elite team, that we can compete at a high level and that we can win games in close situations at the end of the game. It's up to us to just continue to stay humble, keep this same mentality moving forward."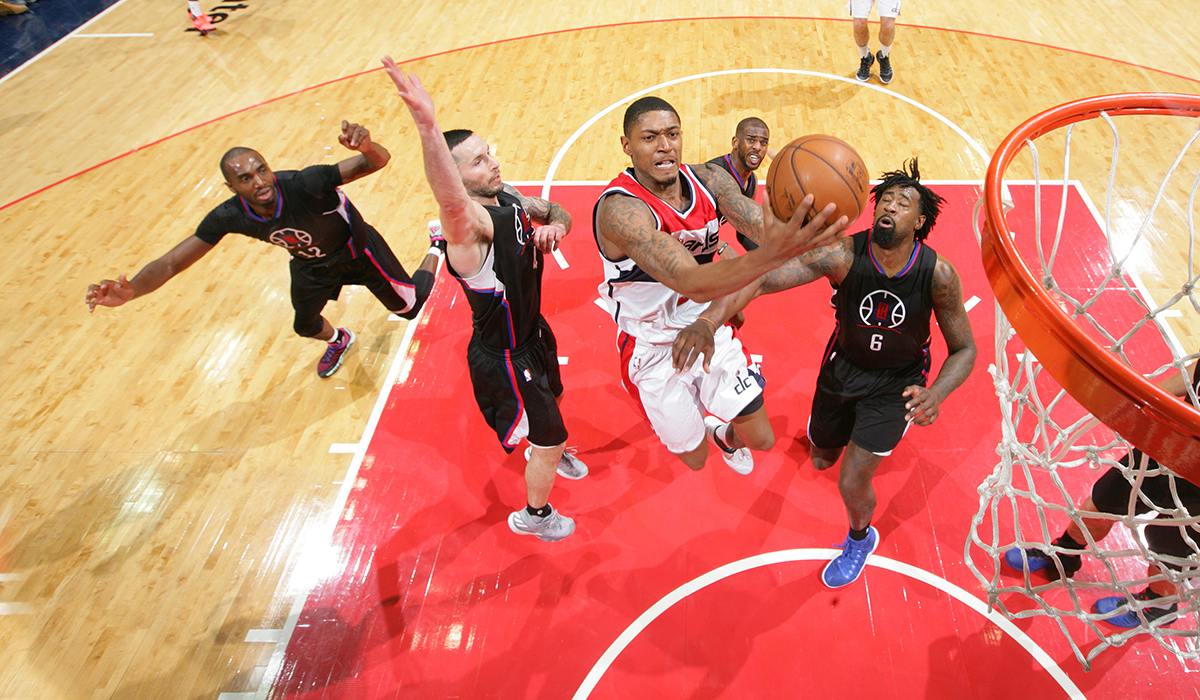 REAL DEAL BEAL
Brad notched his second 40-point game of the season to lead his squad past L.A., showing one of the Western Conference's best teams just how dangerous D.C. can be when No. 3 is rolling.
"Brad looks like a totally different person," said Clippers point guard Chris Paul. "This is the Bradley Beal he should be all the time. Tonight he was aggressive. In order for this team to be as good as they probably want to be, he got to be like that."
The 41 points came on 13-of-23 shooting from the floor, including a 6-of-10 mark from 3-point range. Beal was also 9-of-11 from the free-throw stripe, adding three rebounds, three assists and a steal along the way.
No. 3 led the Wizards back from an 11-point deficit, earning some praise from his backcourt partner, John Wall.
"He was able to get to the paint, get to the rim and get to the free throw line," Wall said of Beal. "We found him a couple time in transition for some 3s. He was being aggressive on his own. And that kind of helped us get back into the game."
HIGHLIGHTS