It took the best offensive output of Bradley Beal's career to give the Washington Wizards their fourth win of the season Monday night.
No. 3 was on fire en route to a career-high 42 points, just enough for the Wiz to edge the Phoenix Suns and move to 4-9. It has been a trying early season for Washington, but Brad hopes this win can provide inspiration in the coming weeks.
"We just have to remember this feeling. Remember what it's like to win, remember what it's like to have fun," Brad said. "I think everybody who stepped into the game tonight was a factor in every aspect. It's important, man, that we just continue to remember that we can't win unless we play defense. It starts there and it starts with John and me."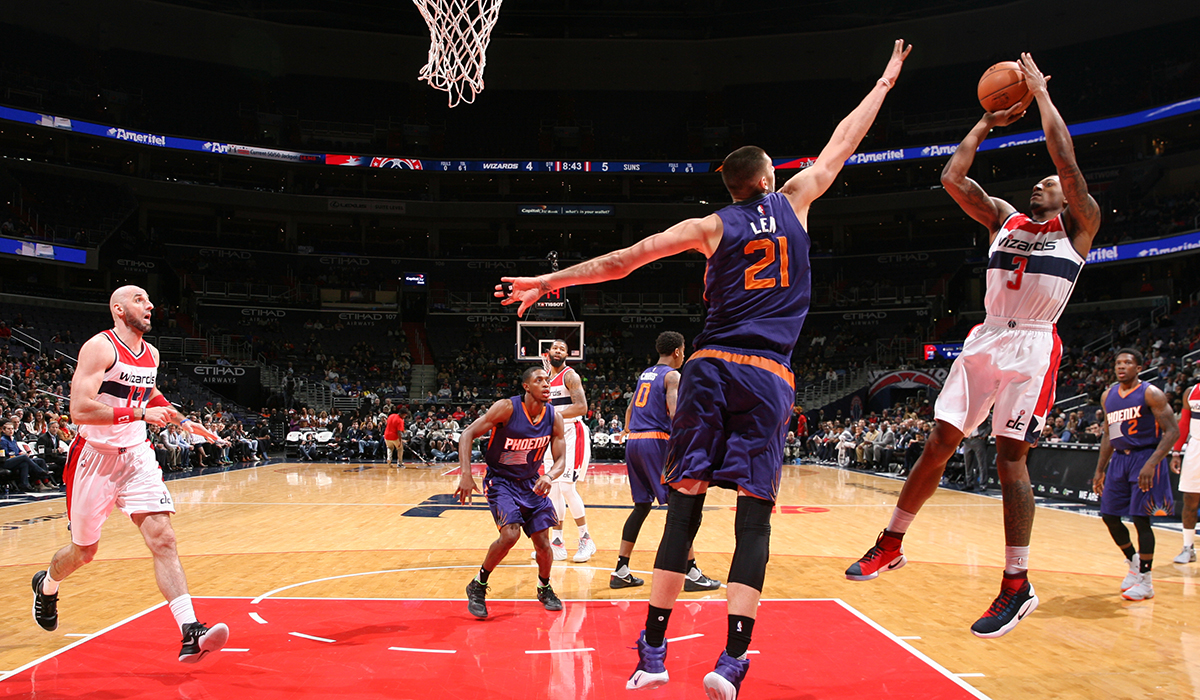 THE HOT HAND
Brad was hot from the get-go. He made his first shot attempt of the night and finished 14-of-22 from the floor and 5-of-10 from 3-point range. All the while, he helped his backcourt partner, point guard John Wall, have a big assist night. Seven of Wall's 15 assists ended in BB buckets.
No. 3 had nine points in the opening frame to push D.C. to a 26-20 lead. Phoenix continued to fight, though. The game teetered back and forth with Beal keeping the otherwise cold-shooting Wizards afloat.
While Brad carried D.C. much of the way, Wall finished the Suns off. No. 3's last big effort came in the form of four straight points to put the Wizards up 99-94. However, Devin Booker came back and tied it up, forcing Wall into action to finish it off.
"I knew Brad was aggressive. He was our guy, but he was kind of getting tired," Wall said. "I just tried to make up and be the next guy to help him. He got us there and if he couldn't close it out, I wanted to be the guy there and got some big stops. I made some big shots. I believed in my shot even though I was missing the whole game."
HIGHLIGHTS