One game after falling in overtime to the No. 1 team in the Eastern Conference, Bradley Beal the Washington Wizards won in OT over the last team in the East, the Brooklyn Nets.
Beal was instrumental, scoring 41 points in Monday night's loss to the Cleveland Cavaliers, and he was just as valuable to Washington's win, scoring a game-high 31 points in the 114-110 triumph.
"We wish we could have kept our 10-point lead several times we had in the game, but that's basketball," BB said. "These guys are pros just like us. We came out and underestimated them and they hit us in the mouth and we just did a good job of retaliating, keeping our composure and doing whatever it took to win."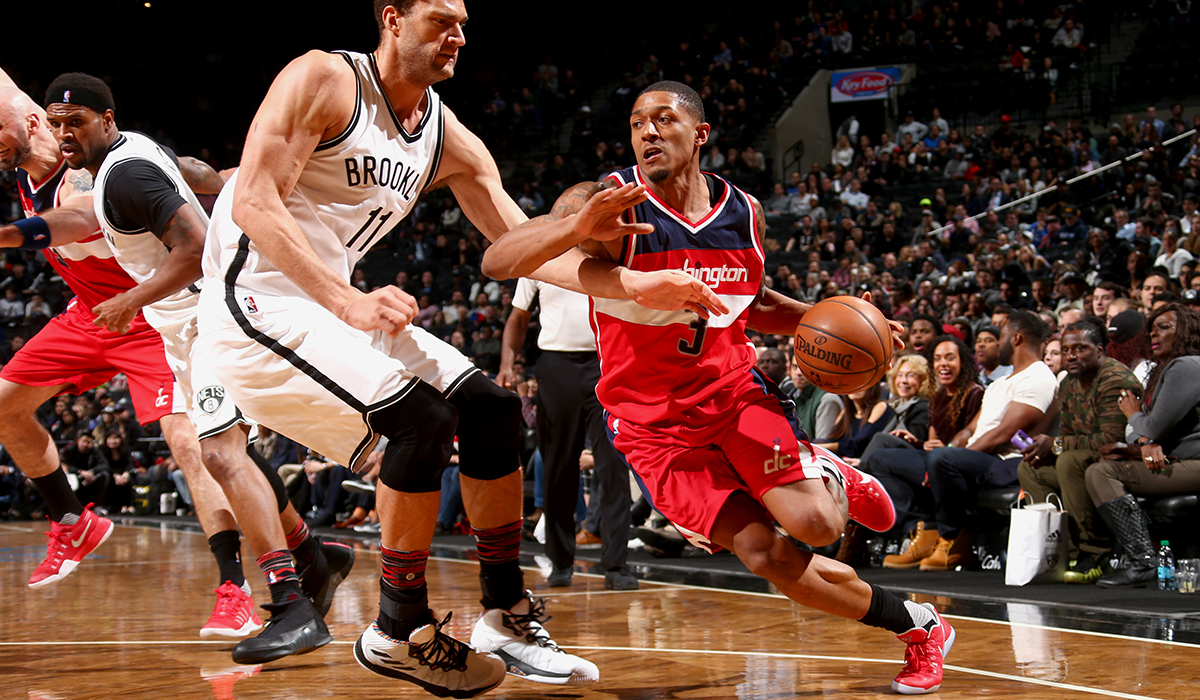 No. 3 was hot early, scoring 14 points and adding one rebound, one steal and one assist to push the Wizards out to a 31-22 lead.
Washington held a 10-point lead at halftime, but the Nets chipped their way back in the second half, forcing overtime.
Brad buried a three to get the Wizards going early in OT, and Otto Porter Jr. gave D.C. a lead for good with an offensive rebound and putback underneath. He later went 2-of-2 from the free throw line, as did John Wall and BB to help ice the game. Brad's free throws put the Wizards up 113-109 with 18 seconds to go.
Porter finished with a double-double of 20 points and 10 rebounds, earning some praise from No. 3 after the game
"We wouldn't have won it [without Porter],'' Brad said. "They were the aggressors, they were playing harder. Otto definitely saved us."
NEXT UP
The Wizards return to action Saturday night for an Eastern Conference matchup with the Indiana Pacers at the Verizon Center.
Tipoff is set for 8 p.m. ET.