Bradley Beal led the Washington Wizards to victory over the Atlanta Hawks on Wednesday night.
Brad scored 28 points while adding nine rebounds, two assists, four steals and a block across 35 minutes.
The Wizards won a tight game down the stretch, 104-100.
"Probably our swag man, we just started having fun in the fourth quarter," Brad said. "We were all over the place in the first half but we just got back to having fun, getting after it on defense of course and that was leading to easy buckets in transition."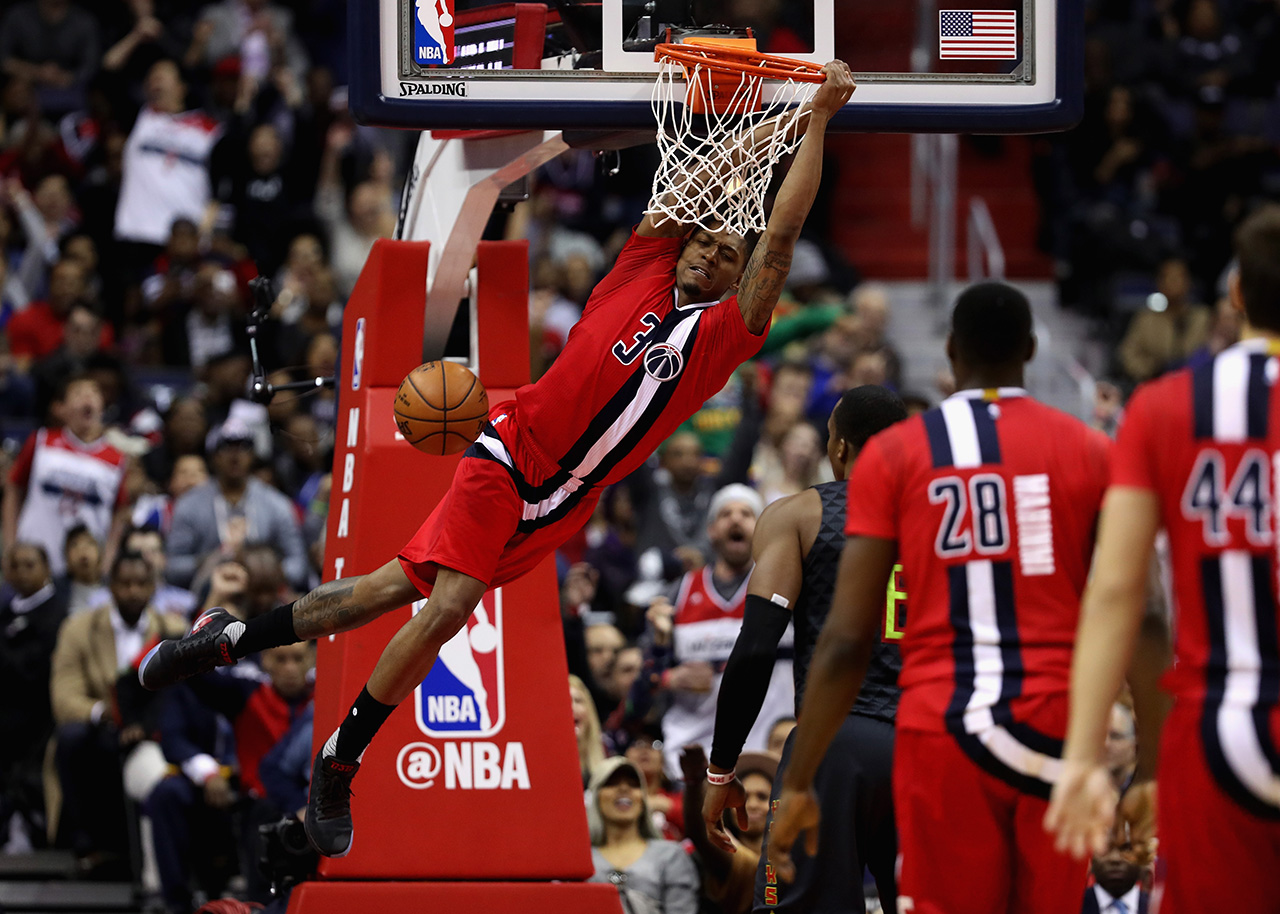 NO. 3 LEADS THE WAY
Brad started the scoring with a midrange jumper early before hitting another midrange, this time an and-one via being undercut by Tim Hardaway Jr. BB would be okay and responded by stroking a trey from the left corner to cut into the early deficit.
In the second quarter, John Wall found No. 3 for another trey to push Washington within four. Later in the half, Bradley hit another midrange jumper while getting hit and knocked to the floor as the Wizards went into the break down by six.
With 6:50 left in the third and the deficit reduced to one, the former Florida Gator took a midrange shot which he missed but followed it up with his own offensive rebound and a wide open layup to give the Wizards their first lead since 4-3 early in the contest. Brad put the Wizards ahead again later in the quarter with a corner trey off a jab step.
Up three in the fourth, No. 3 took a pass from Wall and buried another trey to extend the advantage. Later, with 5:35 left, BB lost his man on a screen and was on the receiving end of a pretty alley-oop from Wall to give Washington its largest lead of the game. With 3:41 to go and the lead increased to 10, Brad stole the ball and raced coast to coast for a ferocious dunk. The 12 point margin was enough to stave off a late Atlanta rally that was too little too late.
RETWEET
https://twitter.com/CalledMe_Buskey/status/844737590410522624
NEXT UP
D.C. will welcome the Brooklyn Nets to town on Friday, March 24.
Bradley will look to have another big game as he dropped 31 points in the last meeting between these two teams in Brooklyn. Washington is up in the season series 3-0 and will try for the sweep on Friday.
The Nets are in the basement of the NBA at 14-56 and will be playing in the second half of a back-to-back on Friday in Washington.
Tipoff in D.C. is set for 7 p.m. ET.