Bradley Beal led the Washington Wizards in scoring as they fell to the Boston Celtics on Monday night.
Brad scored 19 points while adding four rebounds and one assist over 33 minutes of action.
The Wizards' loss, 110-102, evens the season series at two. No. 3 was disappointed in the defeat, saying that the team must pick up its performance in this Eastern Conference playoff seeding race.
"Nobody likes losing, so we eventually gotta figure it out," Brad said. "We're running out of games and our schedule doesn't get any easier so we gotta bear down and get some wins."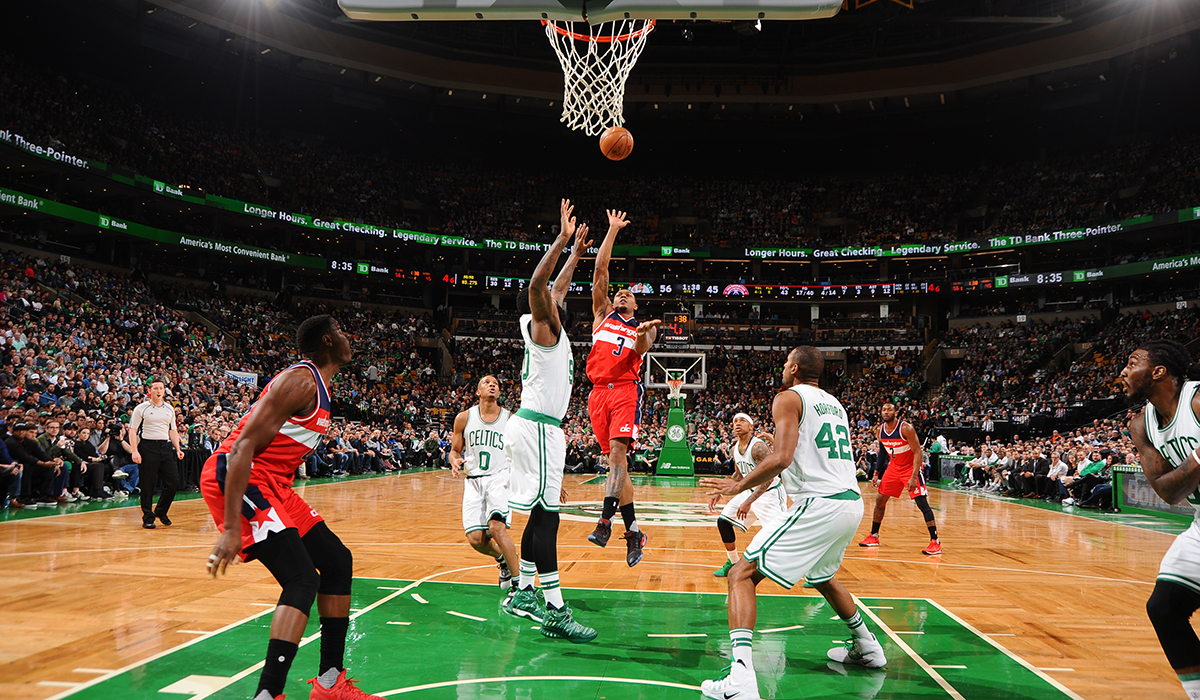 BRAD LEADS SCORING EFFORT IN BOSTON
Brad got things going in the first with a trey off a John Wall dime on the break and another in transition over Al Horford to give the Wizards a six-point edge. With 2:11 to go in the opening frame, BB took the ball to the paint and finished a pretty left-handed layup and-one over Kelly Olynyk.
In the second quarter, Brandon Jennings and Terry Rozier got into it and were assessed double technicals in the newest chapter of the growing Washington-Boston rivalry. Midway through the quarter, No. 3 lost Jaylen Brown with a nice move and buried a triple to pull within three.
In the third, the Celtics used a big push to extend their lead to 92-75 going into the final frame.
Down 15 in the fourth, Bradley took the ball to the hole and finished a second and-one layup to cut into the Celtics' lead. The Wizards' defense stepped up in the fourth, allowing just 18 points in the period, but could not climb all the way back in this one.
Despite the defeat, Brad is confident that his squad can bounce back.
"We're good, we're still positive, we're teammates, we like each other [and] we're still confident in ourselves," BB said.
RETWEET
https://twitter.com/RBBallWiz/status/843972278824112128
NEXT UP
D.C. heads home to face the Atlanta Hawks on Wednesday March 22 on ESPN.
Bradley will try to help the Wizards beat the Hawks again after torching them in their last meeting, 112-86.
The Hawks are in the midst of a four game slide as they battle Toronto for the fourth seed in the Eastern Conference.
Tipoff in D.C. is set for 8 p.m. ET.