Bradley Beal: NBA-All Star—doesn't that sound good?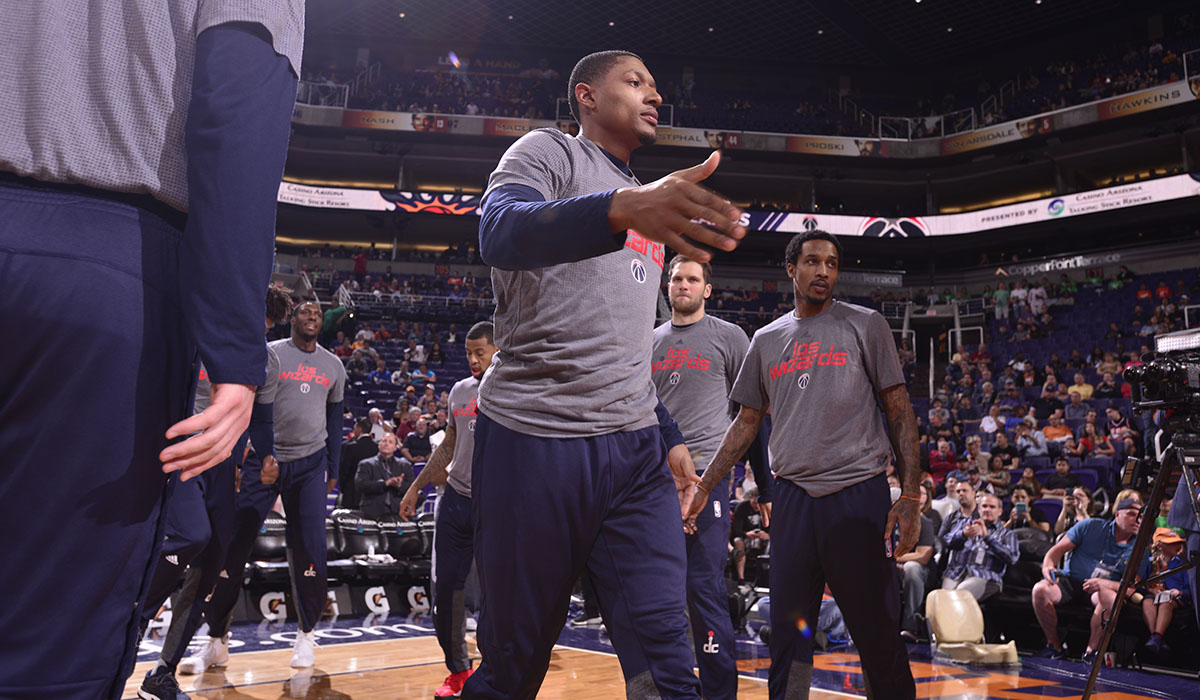 Sports Illustrated seems to think so. The Crossover on SI.com named No. 3 one of the five players most likely to grab that coveted first All-Star bid in 2018.
Michael Shapiro writes that Brad, "continued his ascension last season, scoring a career-high 23 points per game while shooting 48% from the field. Beal became a bona-fide second option alongside his superstar point guard, shooting it well from deep while evolving into a legitimate threat off the bounce."
The 24-year-old is hungry to make an even bigger impact in his sixth season in the league.