With the NBA schedule released to the public, fans have their last bit of NBA news until mid-October. For Bradley Beal and the Wizards, the upcoming year marks an opportunity to take the next step and reach the Eastern Conference Finals.
Beal and Co. open the season against a young-but-talented Philadelphia 76ers squad on October 18 at 7 p.m. ET on ESPN. This opening night matchup will be the NBA debut for heralded rookies Ben Simmons and Markelle Fultz, and Brad will look to welcome them to the league with an early defeat.
Later in the opening month of the season, on October 27, BB will travel to Golden State at 10:30 p.m. ET on NBATV to take on the defending NBA champions.
The former University of Florida guard will get his first taste of the defending Eastern Conference champion Cleveland Cavaliers in D.C. on November 3 at 7 p.m. ET on ESPN.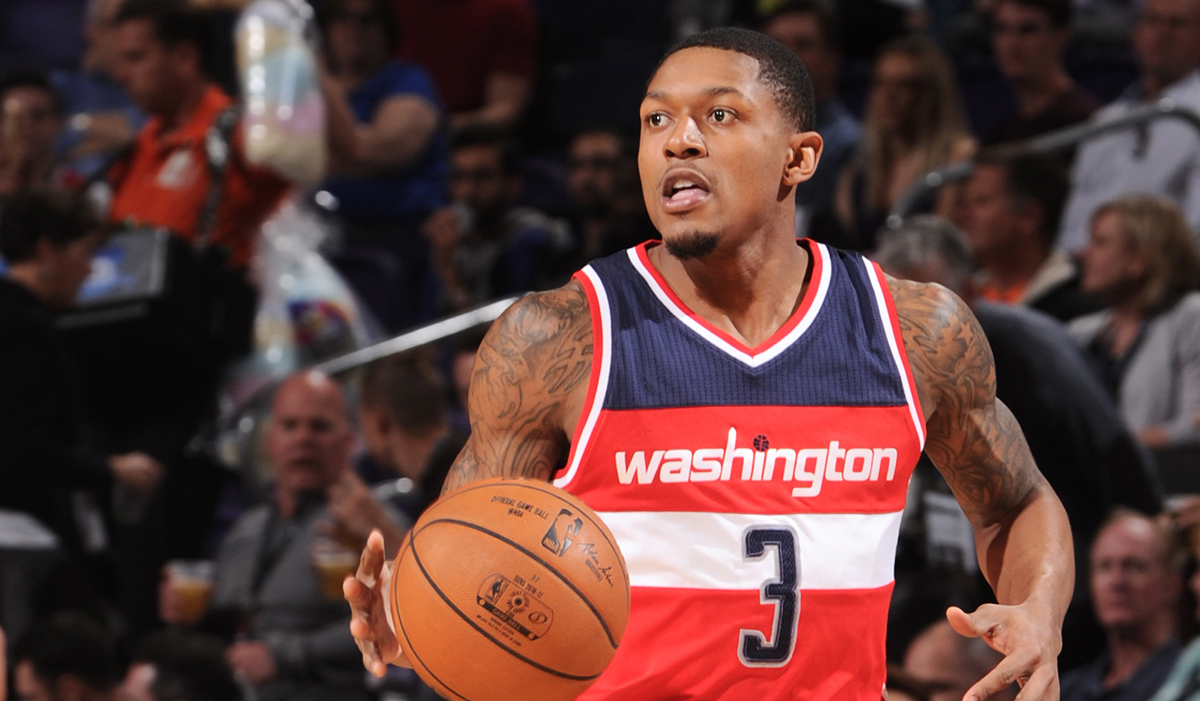 No. 3 will get his first look at another East rival on Christmas Day as D.C. will travel to Boston to face the new-look Boston Celtics at 5:30 p.m. ET on ABC. This holiday spectacle will rekindle the rivalry that took root during last season's playoff series as the C's eliminated the Wiz in a thrilling seven games.
February brings three more matchups to prepare the Wizards for the playoffs as they will host the Celtics on the eighth at 8 p.m. ET on TNT, travel to Cleveland on the 22nd at 8 p.m. ET on TNT and finally host the Warriors on the 28th at 8 p.m. ET on ESPN.
The longest homestand on the schedule for the Wizards comes January 6-15. In that stretch, D.C. hosts Milwaukee, Utah, Orlando, Brooklyn, and Milwaukee again before leaving the nation's capital. The longest road trip for the team is five games and occurs twice. The first time is from December 4-12 in which the Wiz have a back-to-back in Utah and Portland, then travel to Phoenix, LA to face the Clippers and Brooklyn. The second one comes immediately following their longest homestand from January 17-27, when they travel to Charlotte, Detroit, Dallas, OKC and Atlanta.
In total, the Wizards have 18 nationally televised games between ESPN (10), TNT (7) and ABC (1). In addition to those, D.C. will be on NBATV 10 times throughout the regular season. With all the talk about the newly released schedule underway, it's almost time for Bradley and Co. to go back to prepare for the 2017-18 campaign.
For the full 2017-18 schedule, check out WashingtonWizards.com.