NBA.com analyzed which three players are poised for stardom in the Eastern Conference in 2017-18, and Washington Wizards' shooting guard Bradley Beal was the first on the list.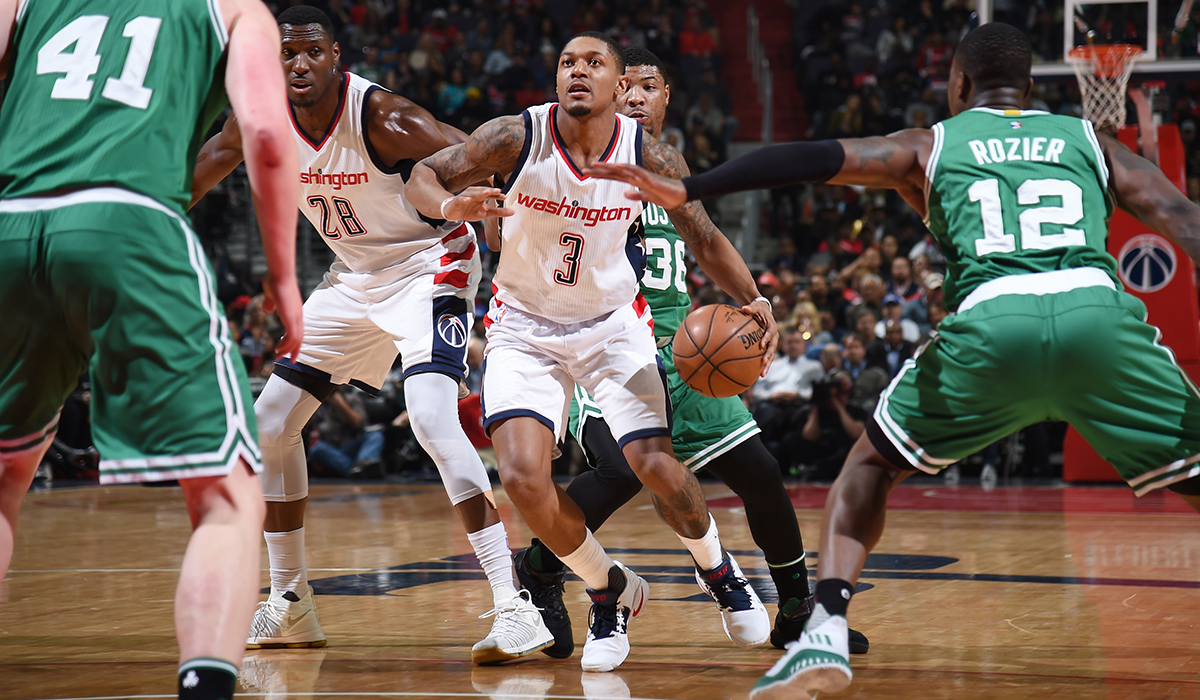 BB3 joined Avery Bradley and Kristaps Porzingis on the short list of budding stars in the East:
"Beal showed in the playoffs that he could take his game to the next level, as both a scorer and overall competitor," wrote NBA.com's Sekou Smith. "He's an underrated two-way player, big and physical enough to guard small forwards while also shifty enough to deal with guards as well. He and John Wall have worked hard to solidify their chemistry and Beal should have an excellent shot at joining Wall on the Eastern Conference All-Star team this season."
Read more at NBA.com.