This summer has been a whirlwind, especially around the Eastern Conference. Things are quite different in a lot of places than they were when we left the court last spring.
I was honestly surprised by a lot of what went on, the signings and especially the trades. The dynamic of the league is changing a little bit, and I'm curious to see how well those teams gel together, how well they mesh and figure it out.
But at the same time, I didn't really think too much about all the moves and all the drama. I try to focus on controlling what we can control here in D.C.: getting better to reach the Finals, and playing a team out West when we get there.
I've said before that John Wall and I view ourselves as the best backcourt in the league. I think that's how you have to view it. If we want to be an elite team, we have to have that mindset. Nothing against any other team. We respect all of our opponents. But we believe in ourselves and what we're capable of doing. We believe in our growth, we believe in our coach, and we trust one another.
And we see ourselves as the team to beat in the East.
STICKING TO THE SCRIPT
From the outside looking in, it may seem like we have a lot of new faces, but that fact that we were able to keep our core together is huge. It builds that camaraderie. We gain a lot of confidence knowing we're going to play together for the next four or five years.
I'm glad we were able to keep Otto. I was more than happy for him that he got his deal. And then there's no understating getting that extension done with John. They're both more than deserving. For our organization to make that commitment to them, that's big for each of them and it's big for us as a team.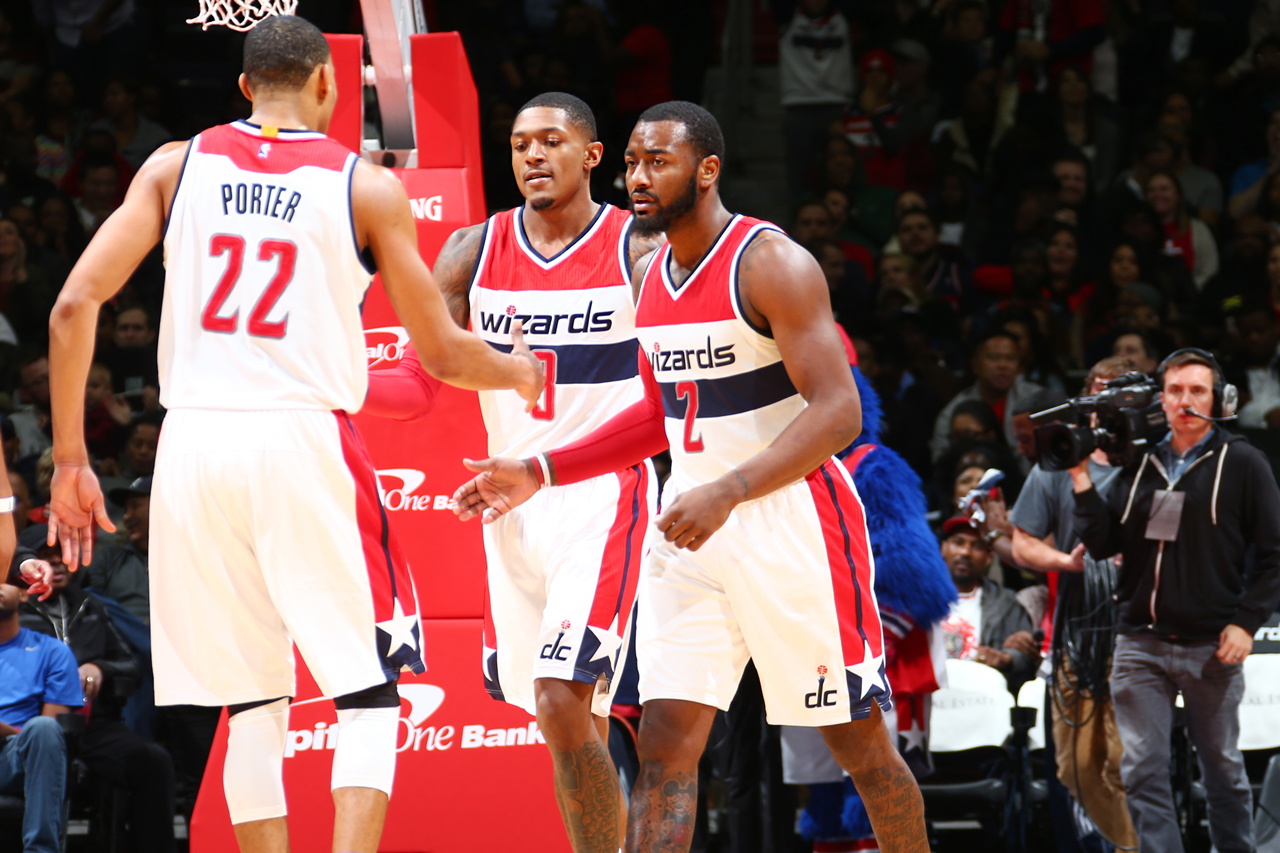 We're not worried about chemistry. That's never going to be a concern with us. And now, nobody is worrying about, "Oh am, I going to be signed next year?" I know for me, that was a big relief, because in the last year of your contract, your main focus is making sure that you play your butt off to be able to earn that deal. And Otto did that. Now I feel like he's going to have the mentality of just being relaxed, and it will allow him to be the player he's capable of being.
There's no questioning his motivation. He's been in the gym constantly. One thing Ted always tells us is, "To whom much is given, much is expected." So we want to continue to prove ourselves and take that next step. We have our starting five back. We have our key guys on the bench back. And maybe most importantly, Coach Brooks is back.
He is such a true players' coach. He works our tails off each and every offseason. And during the season, he grants us freedom. But at the same time, he expects us to go out there each and every night and give our A-plus game.
With one year already under our belt, it'll be a much smoother transition. The first couple of games last year, we were working out the kinks and his style of play. We've now got that down as a team. We know what we have to do coming into it. We know our sets. We know how we're going to play. And because of that, we're going to be something to be reckoned with for the next four or five years for sure.
We're also deep. We've been working out together as a team for the last couple of weeks, and I've been very impressed with a lot of the guys. Now John and I can get rest. We won't have to worry about one of us always being in the game. It lets us manage our minutes a little bit better than we have previous years.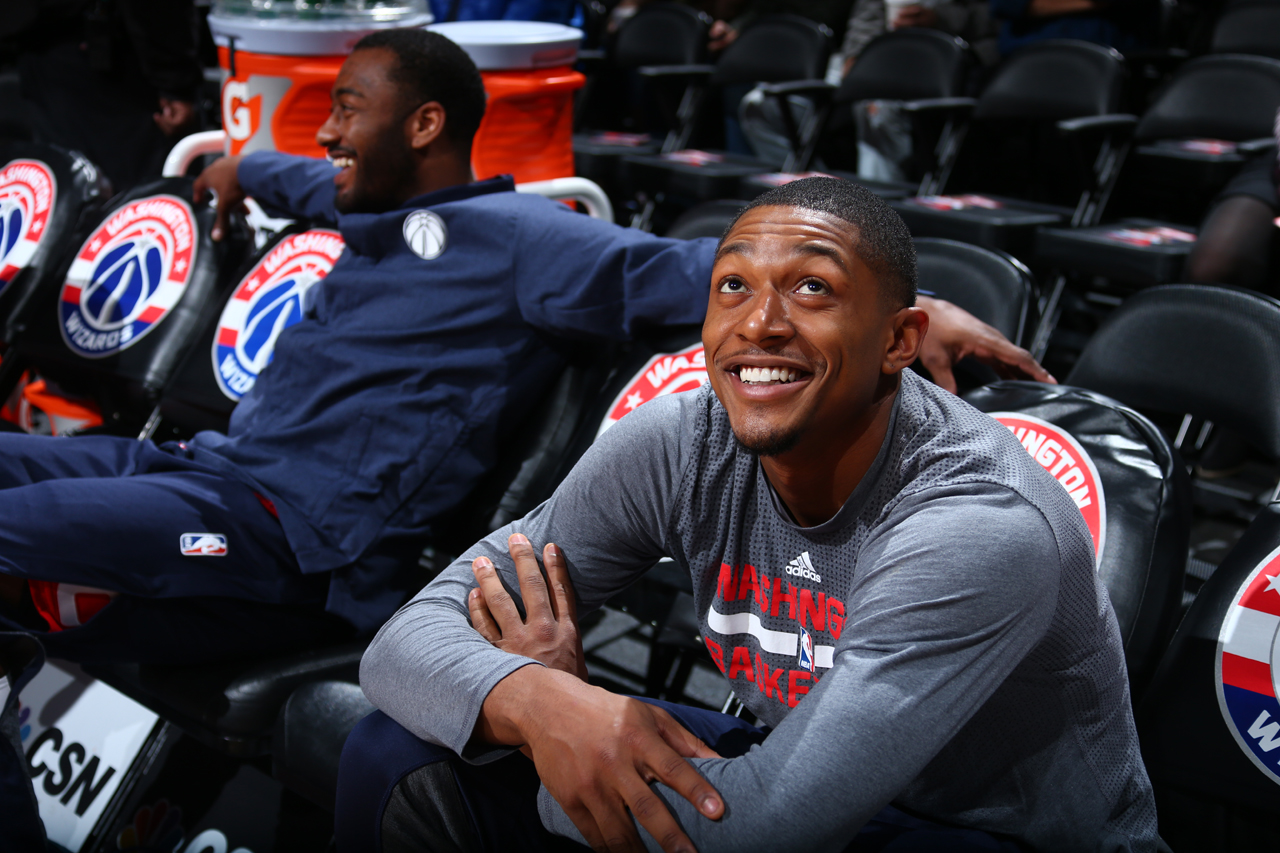 Plus, our younger guys are getting better. Experience is a great thing. With the new vets and the additions we've made, we have guys who have playoff experience and who have played at a high level. We have huge expectations for ourselves, and we know we're a targeted team. We've got to come ready to work with our hard hats on come September 26.
GETTING BETTER TOGETHER
We still have a bitter taste from Game 7 against Boston last year, so we feel like our work is still cut out for us.
We all have individual expectations and individual goals we want to accomplish. At the same time, we all know that, as a team, we need to get better. So having individuals who are team-oriented and goal-driven, that's a perfect combination for us.
We want to get off to a great start, which is something we didn't do last year. That's a goal of ours. We still have a lot of work to do. That said, there is a great opportunity in front of us, and we have to take advantage of it.
I always try to look at it from that perspective. I'm always setting goals to get better. I always have been and will be my own biggest critic. I feel like every part of my game has to get better. I broke the single-season record in threes last year, but to me, that's just another bar for me to clear.
I want to be an All-Star this year. I want to be first-team all-defense. I want to be first-team All-NBA. Those are my goals. I'll put in the work each and every day to make sure that dream is a reality and as much as I can, I'm going to rely on my teammates to help me get there.
I spent most of the summer in Los Angeles, working out with my trainer Drew Hanlen. I've been working with Drew since I was a pup in high school. We've had a relationship ever since I was young, and it's constantly grown. He has a lot of guys he works with now through his company Pure Sweat, but he always gives me first dibs because we have that relationship. He's constantly pushing me each summer to be better, and it takes my game to a new level each and every year. He deserves so much credit for the strides I've made. He puts a lot of time in. I always appreciate that, and his work to help me improve.
Seeing our hard work pay off last season definitely gave me confidence in what we're doing. I didn't really do anything new or different this summer. It's just constant reps and reps and reps at it. I'm always shooting off the dribble, working on my ball-handling. That's always my No. 1 priority. This game is a pick-and-roll game. It's a game of reading the defense and being able to get guys shots and get yourself shots. So with that philosophy in mind, I've been working a lot on pick-and-rolls, ball-handling, my iso game shooting the three off the dribble.
The biggest thing is just experience. This is my sixth year, so the game is just slowing down for me naturally. With the work I put in, I feel like it will be a lot easier again this year.
It also helps to know that all of my teammates are putting in the work too. I feel like each and every one of us is capable of having a huge season. It's tough to pinpoint one guy. Otto has a big deal, so I feel like he's going to do big things. He's been putting in tremendous work, just watching him in our offseason pickup games and workouts. I feel like he's going to have a big year for us. John and I are going to elevate our game the best we can. Kelly's going to continue to develop in the player we want him to be and we know he can be.
It's going to take all of us.
CALL ME COACH
It hasn't been all work for me this offseason. I was blessed with some incredible experiences this summer as well.
Maybe the best thing I get to do in the summer is work with my Bradley Beal Elite AAU team.
That's one of my pride and joys, taking time to go back and coach my squad.
I've had kids from seventh grade up to juniors in high school. It's amazing to me, because the kids are so engaged. They just want to get better and compete. We play on the Nike circuit, so we're playing against the toughest competition in high school basketball. And I've had the chance to coach against some other NBA guys who have teams like CP3 and Shaq. That was fun.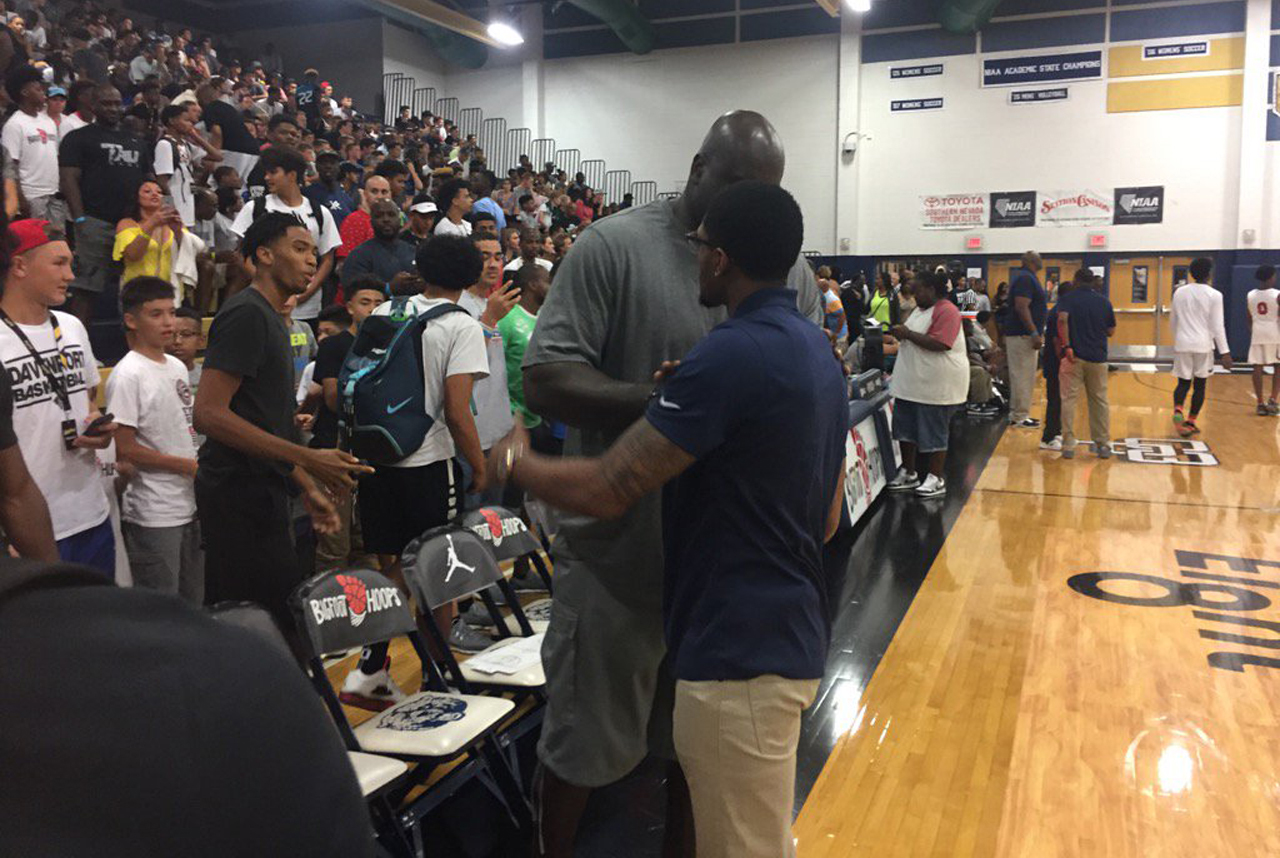 It takes me back to the days when I played. I played on the same circuit against some of the top guys in my class, guys who I'm still playing against today like Anthony Davis, Michael Kidd-Gilchrist and Austin Rivers. It's amazing to still be a part of that, and see old coaches I used to play against. It's an unbelievable thrill for me, and I also feel like it's really beneficial to my game in terms of the way I see and process things.
There are two different perspectives of the game: those on the sideline and those actually in the game. Obviously, I'm usually seeing the game from the floor. So for me, coaching in the offseason helps me understand that I may see things differently than people do from the sideline. On top of that, I actually get a sense of how Coach Brooks probably stresses out over us sometimes, about not playing hard or not playing the right way or losing games. I get a feel for what it's like to coach, so it allows me to relate to that perspective a lot better.
But above and beyond anything I get out from it, it's just great to put my stamp on the next generation of basketball players, the next generation of the NBA. These kids are the future.
We're not going to be in the NBA forever. These kids we're coaching have the potential to be the next LeBron, the next John Wall. It's our job to show them the right way to use it, teach them how to play the game the right way and groom them for the next level.
College is a different brand of basketball. A lot of kids honestly don't get the proper knowledge in high school to be ready for it. Then they go to college and everything is happening so fast, and it's so hard to catch on. But if we teach them the right way of doing things at a younger age, the transition is a lot smoother. The biggest goal for me is to make sure my kids reach their fullest potential. I want them to have great success both on and off the court so they can all reach their dreams.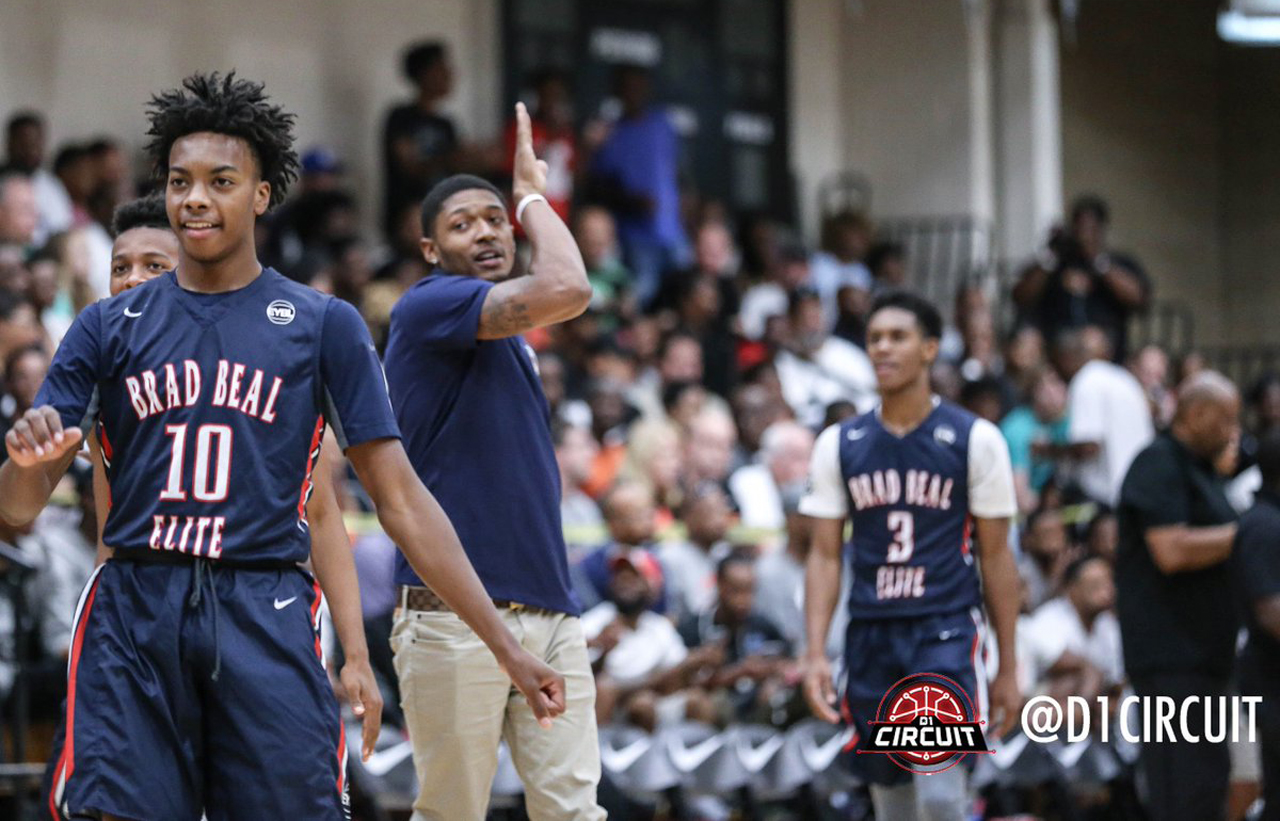 A lot of people might not realize this about AAU, but we also place a huge focus on academics. A goal of our program is to make sure our kids go to D1 schools. Even if it's on an academic scholarship. We want them to get something out of the experience. It's all about getting to college and getting that education. Without school, you can't play ball. We have kids miss AAU tournaments for study hall or to take the ACT. We make sure they're doing the things they need to do in the classroom to make sure they succeed. We try to show them that education and knowledge are important all the way through life.
It's also important to pay respect to the generation that came before, and that's why one of the last things I got to do this summer was another one of the things I enjoyed the most.
SURPRISING A LEGEND
After one of our workouts a few weeks ago, our PR team came up to me and said, "We want you to surprise Phil Chenier with the announcement that we're retiring his jersey." It was a no-brainer for me and a special moment for sure.
I don't think people understand how much Phil is a part of the fabric of the team. He's been around the organization dating back more than 40 years, playing and commentating. He's been a great mentor for me. There are times where he'll pull me to the side and say, "Hey you need to do more of this" or "Work on that." "Be more aggressive here or there."
He knows the game. He played the game, which is what I respect the most. He's been there, he's won a championship with a great team, with Hall of Famers all around him. It's an honor for me. Whenever he talks to me, I'm all ears, eyes wide open and accepting it. I don't know everything. My game's not perfect. And on top of that, he's a legend. He knows what it takes to win a championship and to lead a team. I really admire the man. When they gave me the news, I was probably a little more excited than Phil was. (Well, maybe not more excited, but I was as excited as I could be for him.)
And it's a huge motivator for me as well. I've always been a fan of the idea of being in one place forever, building a legacy, becoming legendary for one team and having that jersey hanging up the rafters. That's got to be an unbelievable feeling. That's steps toward the Hall of Fame.
I even told him afterward, "This is big for you, but it's big for me too. This is a push for me. You were the two-guard on the championship team." That's a goal of mine, to have my number up there next to his one day.
It's an honor to be able to do these things. I'm young, so it's crazy to me. Everything is happening fast with my career and my life. It just shows the hard work I've put in and the success we've had as a team is paying off. It's definitely an honor for me to do stuff like that, and to go to events like the Nike jersey unveiling.
It was huge, especially with me being a Nike brand guy. It was an honor for them to have me come together with all the great Nike representatives around the league. That was another no-brainer. You're representing your team and your family and your brand. On top of that, the jerseys are unbelievable. I'm biased because they're Nike, but I feel like they're awesome.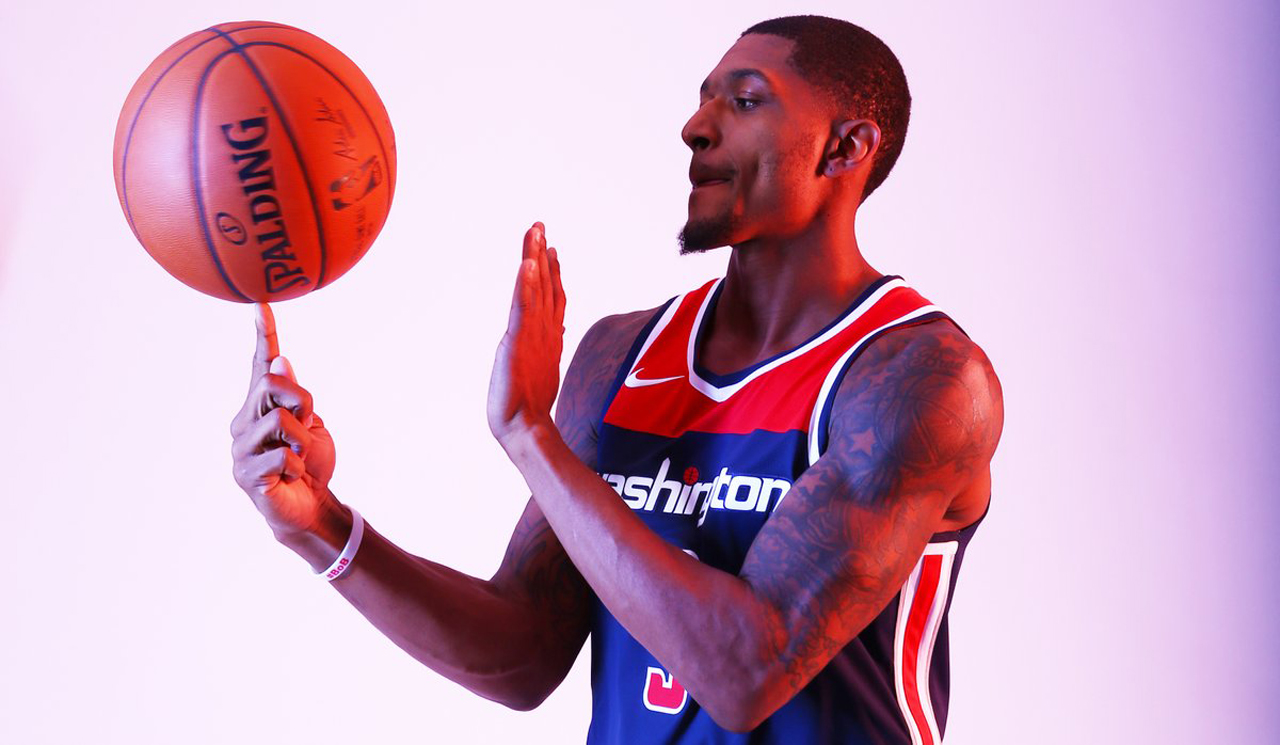 They're a lot lighter and more conformed to our bodies. I feel like I'm able to move better. We don't have to worry about the jerseys or shorts being too thick or too big. They're very light. They're very efficient. And they're beautifully made, well-crafted. Not just ours, but everyone's around the league.
EXPERIENCING LIFE
I also had some downtime this summer and was able to plan a trip to France with my baby Kamiah, for our two-year anniversary. I surprised her with the whole thing, which made it that much more fun.
She planned a trip last year, so it was my turn this year. Now, she hates surprises, and she's good at figuring things out, so it's really hard to surprise her. But I wanted to try anyway, and somehow, I pulled it off. I keep telling everyone, I have no idea how I did it. I hardly told anyone, and the people I did tell, I made sure they didn't spill. I almost had to write up contracts to make sure people wouldn't tell her.
The surprise was well planned out. I have to thank my agent and my travel agent, who booked and organized everything for me. Big shoutout to Kamiah's stylist too. I had her stylist pack her bags so that she had what she needed, but she didn't know what she had. So I was able to hide where we were going until we were actually on the plane. I worked with the flight attendant and everything, so she was very surprised by it. It put a smile on her face, which is the goal.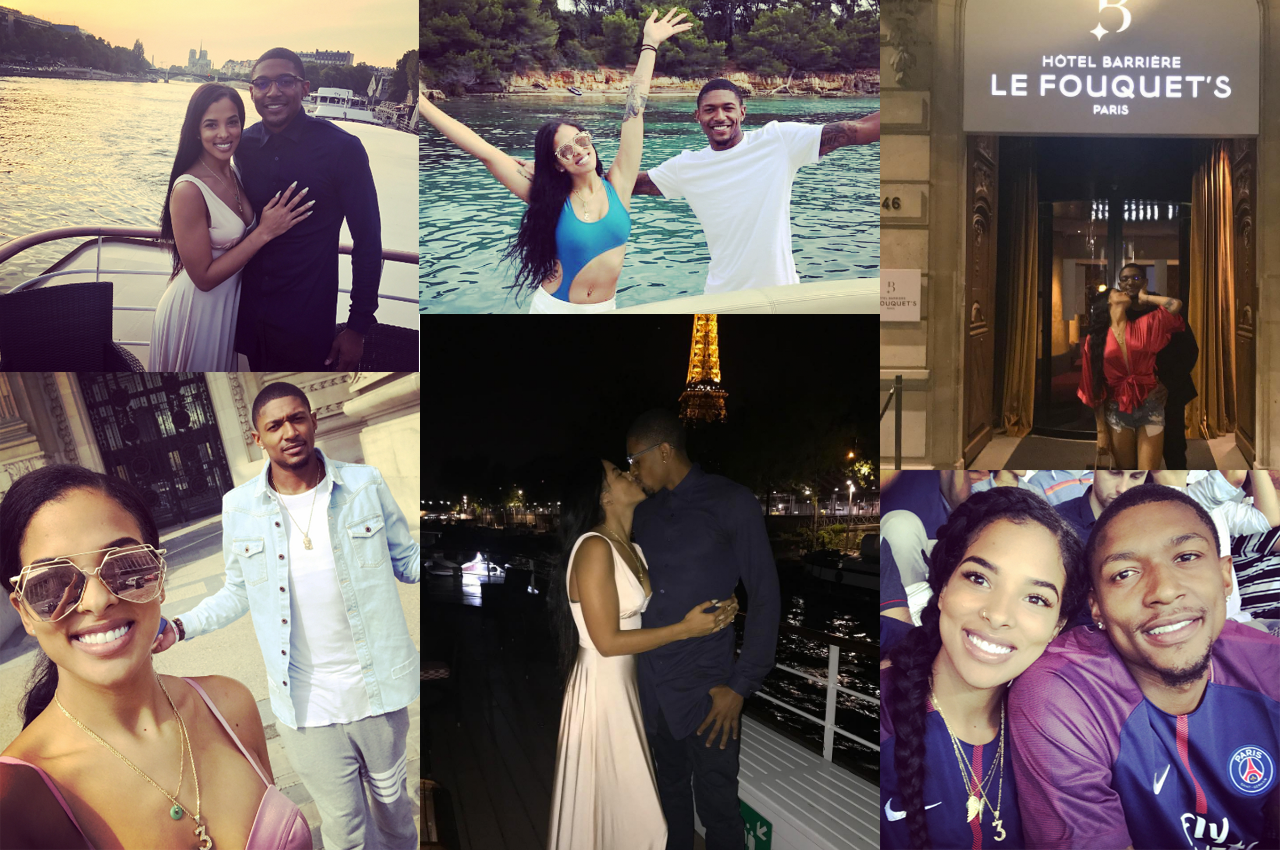 The trip was unbelievable. France is an amazing country—beautiful. I will say, bring your wallet because it is expensive. The shopping was crazy. Every designer you can imagine is there. But it was incredible to see the Eiffel Tower and the Louvre, the monuments and ancient buildings that are still there, and hear the history behind them.
We also got to go to a Paris-Saint Germain game, and that was beyond lit. Being able to see Neymar, especially after his big deal, was unbelievable. I feel like soccer, well they call it football, it's a different world. It's the only "it" sport over there. So for those fans, it's like the hype of basketball, football and baseball combined—everything is all in one. The crowd was great. The players were great, and they won the game on top of that. It was amazing. I'm definitely becoming a soccer fan.
I ate caviar for the first time, but I didn't know it was caviar. I was kind of freaked out by it after I ate it. The biggest thing I was surprised by was how small the portions are. Here in America, we eat these huge portions. In France, you order something and you're like, "OK, is this the appetizer?" No, it's the main dish. It was definitely a different lifestyle and culture.
When you go to a beautiful place like that, it forces it you to adapt and you can't help but love it. There are so many amazing places in this world that we don't know about, we just hear about. Then when you get to experience one, it's more than you could ever imagine.
So by going on this trip, I found out something about myself. Turns out, I love to travel. I'd love to learn different languages if I can, experience new things and be able to adapt and continue step outside my comfort zone. And as much as I loved it, Kamiah enjoyed it probably more than I did, which is great. Again, that's the goal.
THE LAST WORD
Before I go, I just want to say how much I appreciate our fans.
Your support last year was unreal. It was energetic. It was natural love. Each and every year, it grows stronger and stronger. We feed of that energy. I feel like you have a great basketball team to root for—a team that's going to work hard and compete at an elite level from the jump. That's our goal to carry out throughout the year and hopefully bring a championship home to D.C.