I actually heard the news from Kamiah.
They didn't officially announce it until Tuesday night on Players Only on TNT. But she called me Tuesday morning because she was reading an article saying I was definitely on the NBA All-Star team. She actually called me crying, then told me the news and that she was beyond happy for me.
That was a special moment. She has been with me and seen how hard I've worked to reach and accomplish this goal of mine, so to hear it from her was amazing for sure.
As the day went on, the calls started pouring in, text messages, FaceTimes. My family was all just pretty much screaming in my ear in excitement. It was an awesome and unbelievable feeling because they wanted this bad for me. They are my number one fans. They always support me, and want what's best for me. They want to see me achieve my goals, and they always knew that I could be an All-Star if I put my mind to it.
They're happy to see it finally come true.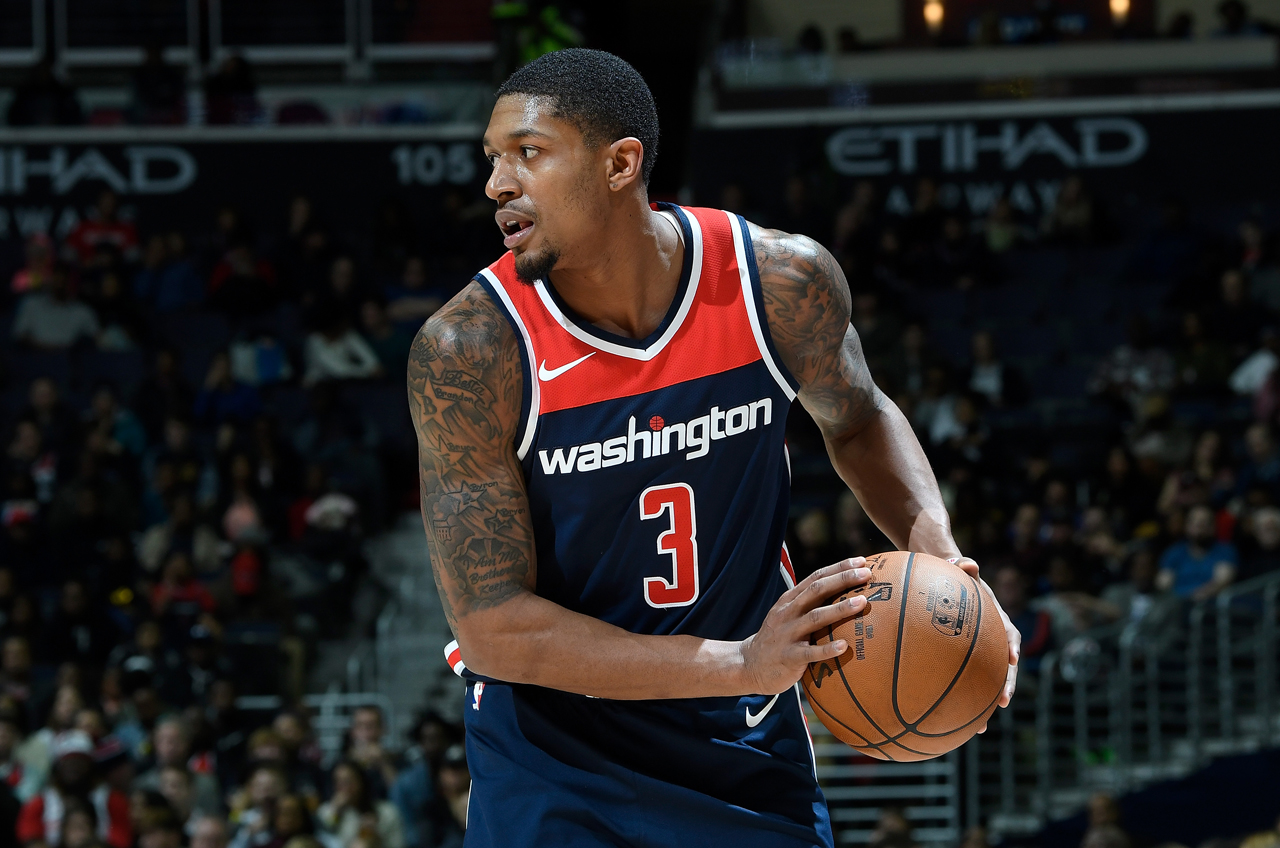 In St. Louis, where we're from, not a lot of people get to have as much success as I've had, or make it as far as I did. That's an honor in itself, coming from where we're from.
There are so many people to thank for helping me reach this goal. I always thank God first, because I wouldn't have the talents and abilities that I do without his creation. I thank my parents, who started me out playing basketball and put the ball in my hand. My mom did that, you know, and my dad pushed me. My brothers, they pushed me. My trainers—Drew Hanlen definitely helped take my game up to another level. All of the coaches I've played for, from Little League to middle school to high school, and Coach Donovan at Florida, Coach Wittman when I started in D.C. and now Coach Brooks.
Everybody had a valuable part and piece of this accomplishment for me, because it was all a work in progress. Each and every year, I feel like I got better, and better, and better, and I can't help but thank everybody else for it.
I'm also incredibly grateful to the fans. Thank you to all of you who voted for me. I know I wasn't crazy active in telling everybody to vote for me, but I definitely respect and appreciate all the support that you gave me.
Not in a million years would I have thought I would one, be in the NBA, and two, be at this stage and point in my career to where I am an All-Star. So that is an unbelievable feeling. I'm so beyond grateful that sometimes I'm at a loss for words. It still hasn't hit me yet, and it kind of amazes me that I have accomplished this.
Maybe when I finally hear my name called, up on that All-Star stage, it will hit me then.
PANDA POWER
On a related note, I'm proud to be the first panda to play in the All-Star Game
I've got to represent all the pandas. We are silent assassins, so it's great to be recognized.
I was happy to have their support to through it all. They helped give me that extra push that I needed. So this is definitely for all the pandas out there.
https://twitter.com/RealDealBeal23/status/949334390617903105
During the All-Star voting, a lot of people were asking about the origin of the Big Panda name. It actually came from one of my old teammates here in D.C., Eric Maynor. We were eating at a Benihana during my second year in the league, and he literally just said, "You eat like a panda. I'm just gonna start calling you Big Panda."
It stuck. People have been calling me that ever since.
I do eat a lot. I. Eat. A. Lot.
That comes from growing up living with four brothers who are way bigger than me. In our house, it was a kill-or-be-killed type of atmosphere. You had to get your meals as quick as possible or that food would be gone! But I feel like I eat more than them. My metabolism is just out the roof.
So yeah, I do eat a lot. Just like my panda brothers.
For them, it's bamboo. For me, it's pizza.
ALL-STAR TEAMMATES
I was more than glad John made the team as well. It's unfortunate he won't be able to make it due to the knee injury, but it was still awesome for us to share that honor when the reserves were chosen.
I thought they were going to screw him over for a minute because it seemed like they weren't going to put him in. Being out for those 10 games or whatever it was with his injury early in the season kind of knocked him back in the conversation a little bit.
But he's still right there with the best, and he's been playing incredibly over the last month. He leads the East and is second in the league in assists per game, and he averages 19-20 points a night. He's putting up numbers and deserves to be an All-Star. We can't wait to have him back and we'll hold it down until he returns.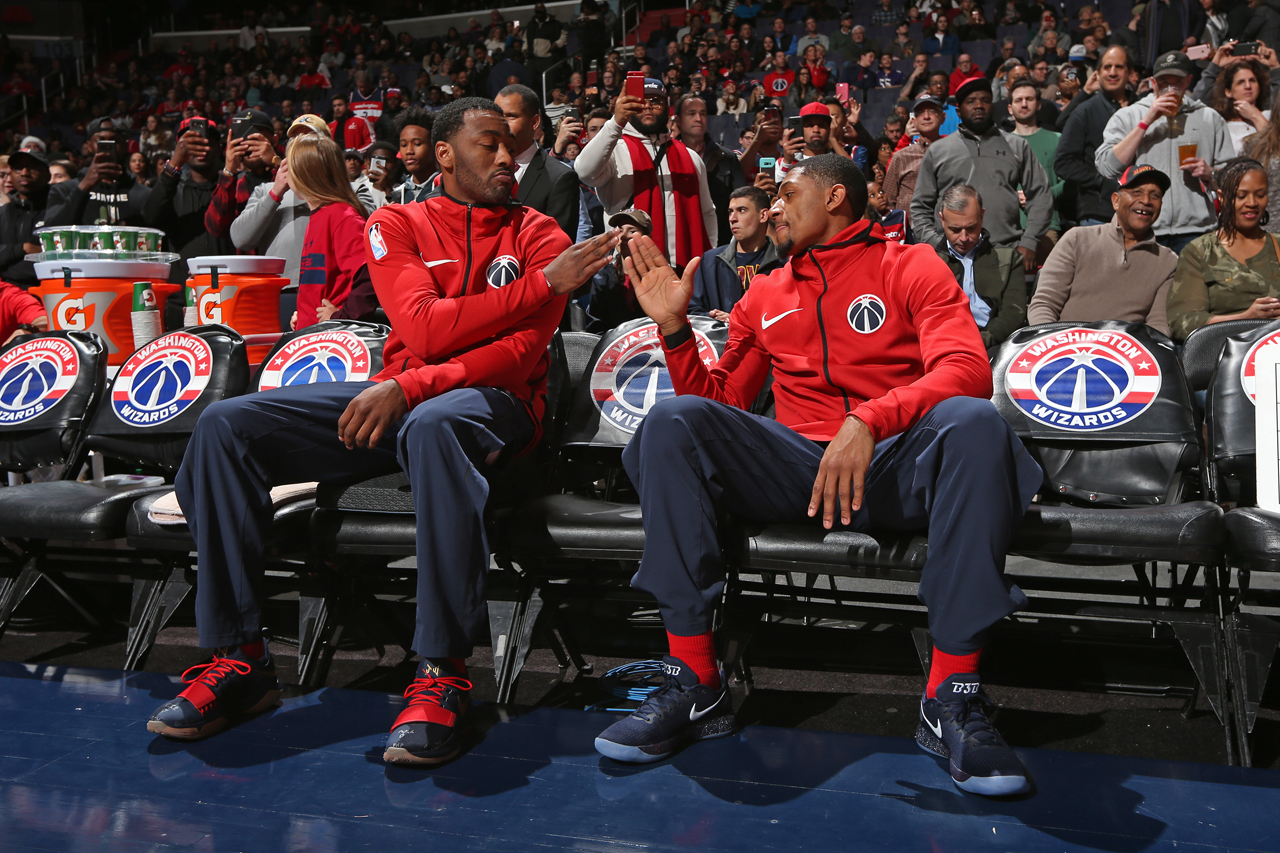 For us both to be All-Stars, it's great for the city. For me, it's an unbelievable opportunity to represent our city and fans to the fullest in Los Angeles. This is just motivation to continue to love the city, continue to pour out all I've got for them. And it's great for us, in building our team up. We have two legit All-Stars on our team.
At the same time, it increases the sense of responsibility. We're the two leaders of the Wizards, and now we've been given this added honor. It was one of the first things we talked about after the announcement. Not just, "Hey, we're All-Stars," but "hey, this is what that means for our team."
Ted Leonsis, the Wizards owner, always tells us, "To whom much is given, much is expected." He trusted us to give us max contracts and with that, he expects us to be All-Stars, which we finally made happen together. That's definitely been a goal that we've had. We also know that we couldn't get there without our teammates and the organization putting their faith in us to be who we are.
Now, it doesn't stop. You have to continue to get better, continue to improve. I think for John and I, that is the beauty of our relationship. We are both competitors, but we both want to push each other to get better and be the best that we can possibly be.
ALL-STAR EXPECTATIONS
John's a five-time All-Star now, so I've been asking him a bit about what to expect.
He told me to be prepared for how busy it's going to be. He said that weekend is just real crazy, and you rarely get to see your family and friends, because you have so much media and appearances to do in the days before the game.Then you're at the game, there's a bunch of other stuff that comes along with that, too.
But the biggest thing that he was saying was to enjoy it with your family as much as you can. Let them enjoy the full experience of it. And then take time for yourself to just enjoy it, because you can get caught up in it and it can just blow by you fast.
Live in the moment, enjoy every moment of it. That is something I plan on doing.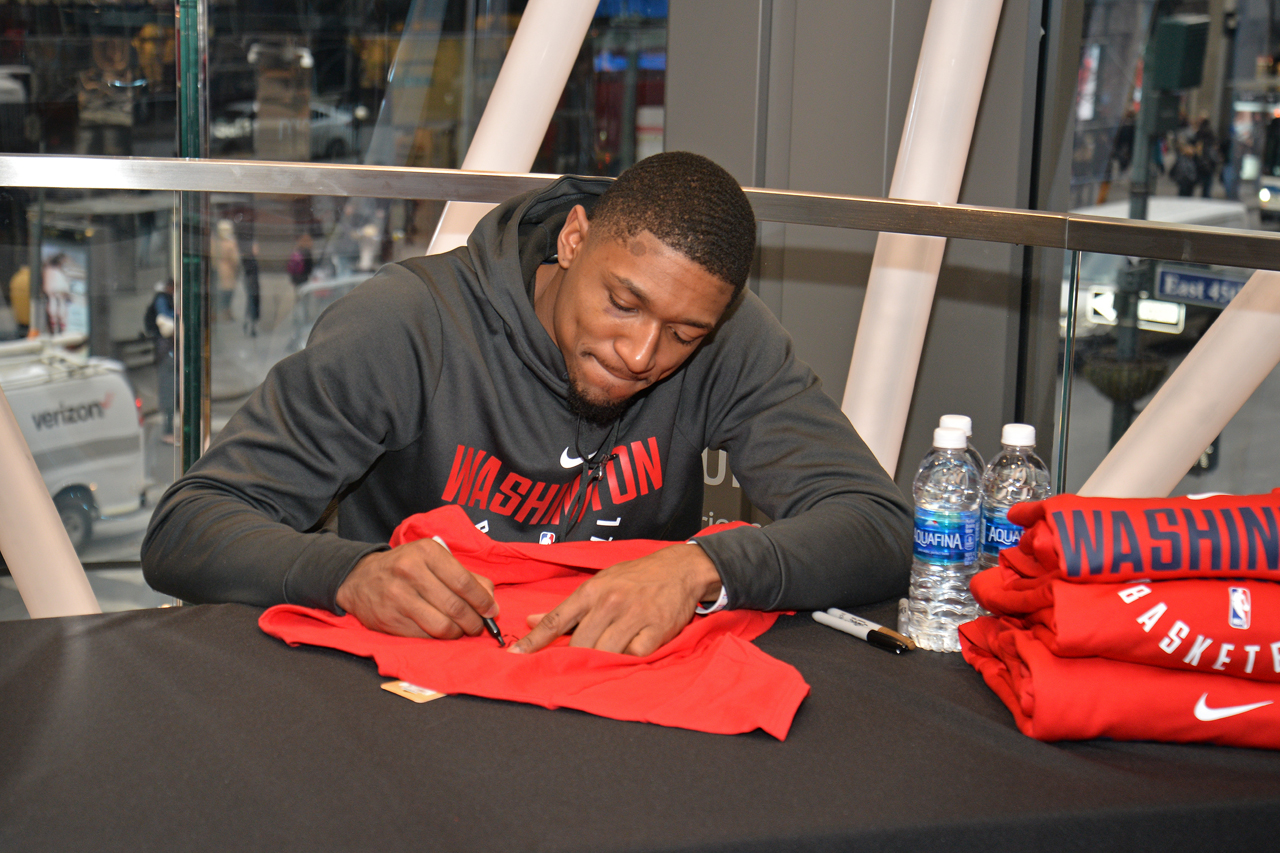 I'm excited for the new format. I think it's a pretty cool idea, although I do wish I was a part of the East vs West game at least once. I'm not sure how long they're going to do it this way, but I know they're trying to make it a little bit more competitive. And I think it will definitely accomplish that. It will be like an old-school, pick-up game kind of feel, so I'm looking forward to that.
After we got picked for the East, John and I talked a little about the possibility of being picked to different teams, but fortunately, it didn't come to that.
And even though John won't be playing now, shout out to LeBron for picking us both. Appreciate it.
I do think they probably need to publicize the draft part more, to put it on television and let the fans watch and take part. It's more fun that way. We are all All-Stars and we are all grown men. It's not like a shame game or anything like that.
At the end of the day, it doesn't change the fact that you're an All-Star, regardless of when you're picked and who picked you.
The way I feel about it is, I'm blessed to be here. And my biggest thing is, as long as I play and am able to step on the floor with those 23 other guys, man, that is an honor in itself.
So I am going to enjoy every experience, every moment of it, and hopefully, help my team win.
WHERE WE STAND
Winning is the goal in everything on the basketball court, to win. And while it's certainly true for us here with the Wizards, we've had some rough patches so far.
There are no excuses to be made. We just have to be better. Regardless of who is out there on the floor, it's always the next man up. We are not the only team that deals with injuries or deals with guys being out. You have to be able to adjust accordingly.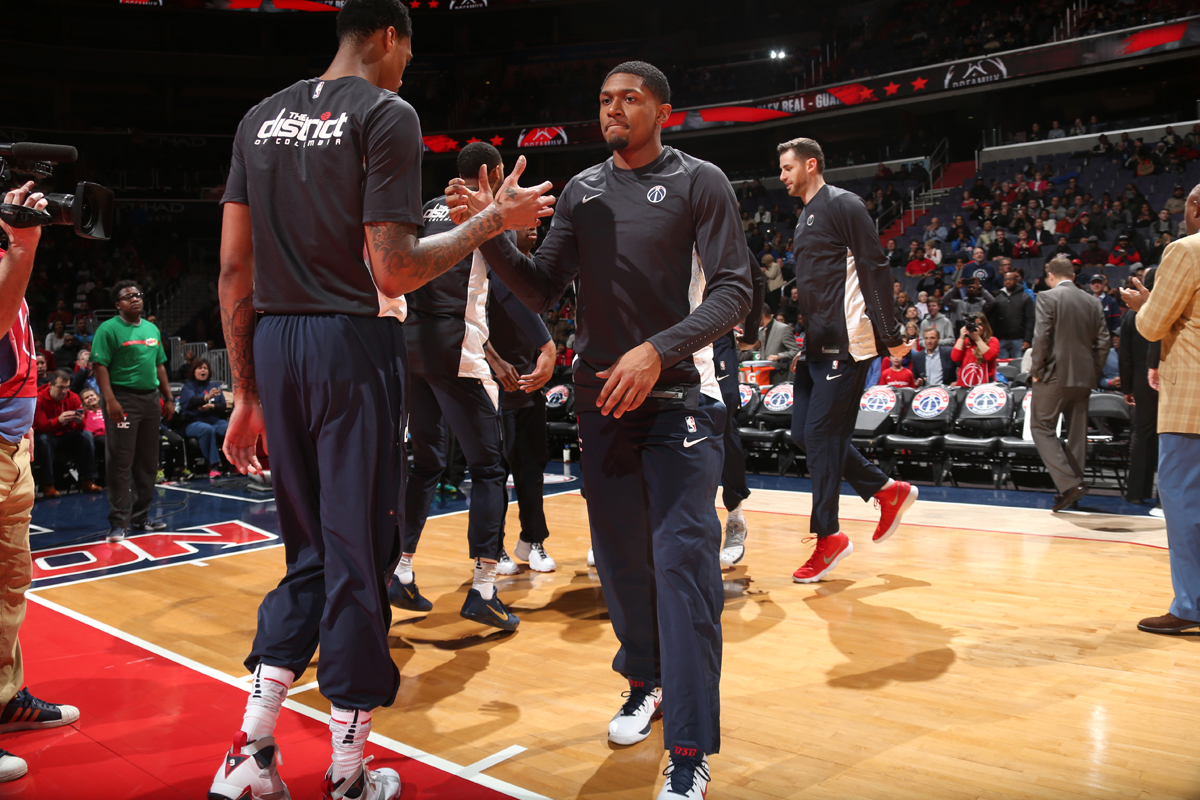 Everybody has to step up and do their role times 10, not necessarily get out of character or get out of their role and do something that they are not supposed to do or comfortable doing. Just continue to do what you do, but do it even better.
Myself included.
I can't go out and think that I can play like John or do anything of that nature. I have to be Brad, and just go play my game, and do it at an even better and higher level.
One of the things you see is that our energy has tended to vary based on our opponent, and that can't be happening. It is easy for us to get ready to play LeBron and Cavs, Kyrie and Boston, those guys in Toronto, and all these other top teams. That is a natural thing to do.
But then when we play teams that are under .500, we play down to their level and sometimes we end up getting beat. Sometimes they end up killing us.
To be a great team, we have to win those games. We have to kill them. Great teams are able to win those games against teams they should beat. Those are games that you have to have because if you don't, they'll come back and bite you when it is time for the playoff seeding.
So we've got to take full advantage, each and every night, and step onto the floor ready to go.
We've got to have the same killer instinct, toughness and physicality every time we step onto the floor. We've got to make sure that we're locked in defensively and playing with energy, all 1 through 15.
Over these next couple of weeks going into the All-Star Break, that's our main focus.