The Washington Wizards defeated the Phoenix Suns at home in a thrilling triple overtime game 149-146 Saturday night, and Bradley Beal notched his first career triple-double after scoring 40 points, securing 11 rebounds and dishing out 15 assists in 54 minutes played.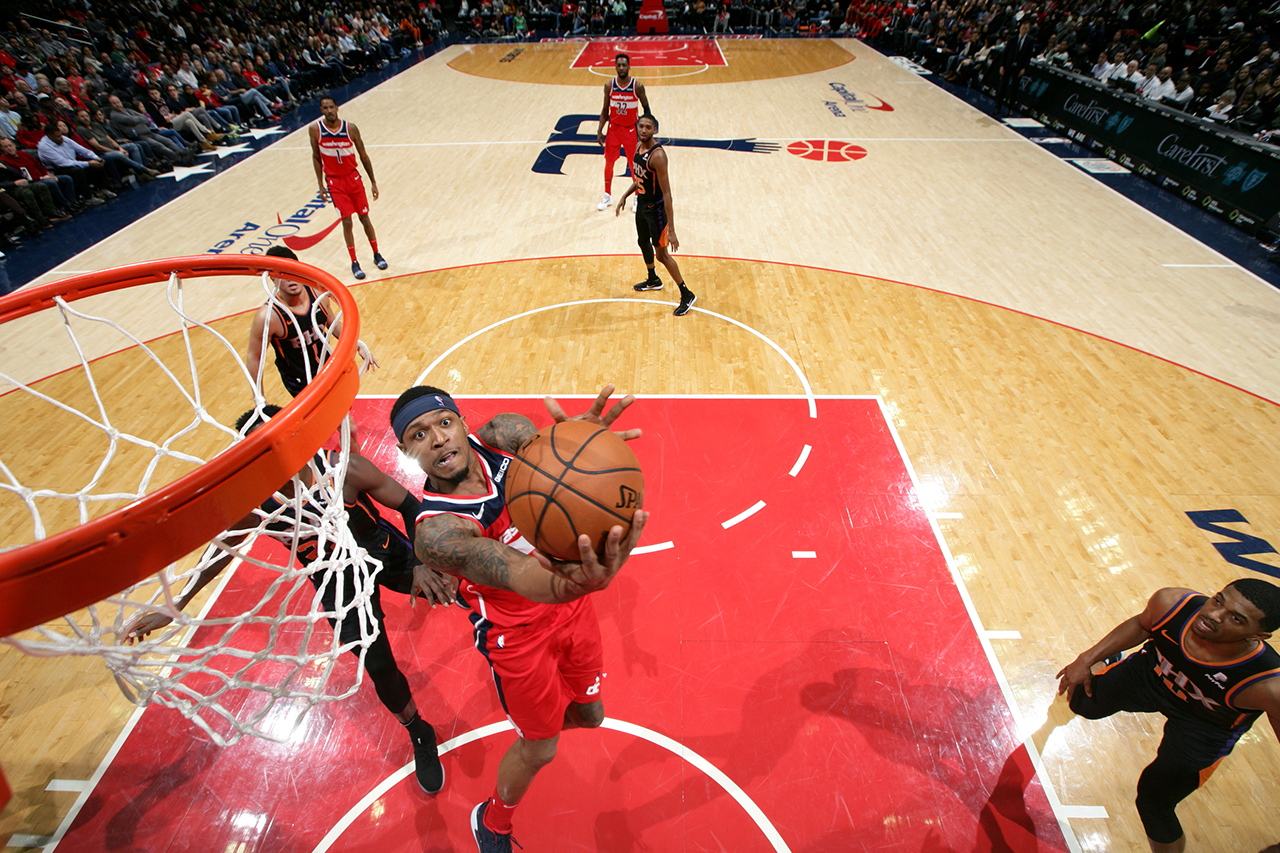 "It was tiring, but it was fun. You always embrace those type of competitive games, down to the wire," Beal said. "It was definitely a gut check for us. It was good for us to be able to adjust on the fly. It was all about effort, playing hard and doing it together."
The game began with plenty of storylines including former Wizard Kelly Oubre's return to the capitol as a Sun and Trevor Ariza's first home game in Washington after being traded. But it was Beal's career night generating all the headlines in the locker room.
"I never try to go out and get a triple-double. It's the hardest thing to do," Beal said. "Couple of years in a row, I've been having 9 and 9, 8 and 9, 8 and 8. Finally got it, so I'm happy about it. But I don't play to get triple doubles. Still got a long way to go to catch Russ (Westbrook)."
Beal came up big for the Wizards playing the contest without teammate, All-Star point guard John Wall, out with flu-like symptoms. Beal scored all of his fourth-quarter points with 5:22 remaining and the team trailing 97-91, including eight consecutive points, keeping Washington alive 104-99 with 2:40 left in the quarter.
The Panda gave his team the lead 107-104 with 1:09 remaining after converting a wide open 26-foot three point jumper, but the Suns snatched the lead back down the stretch. Jeff Green nailed two free throws with 3.4 seconds left after being fouled on an inbounds play, tying the game and sending it into overtime.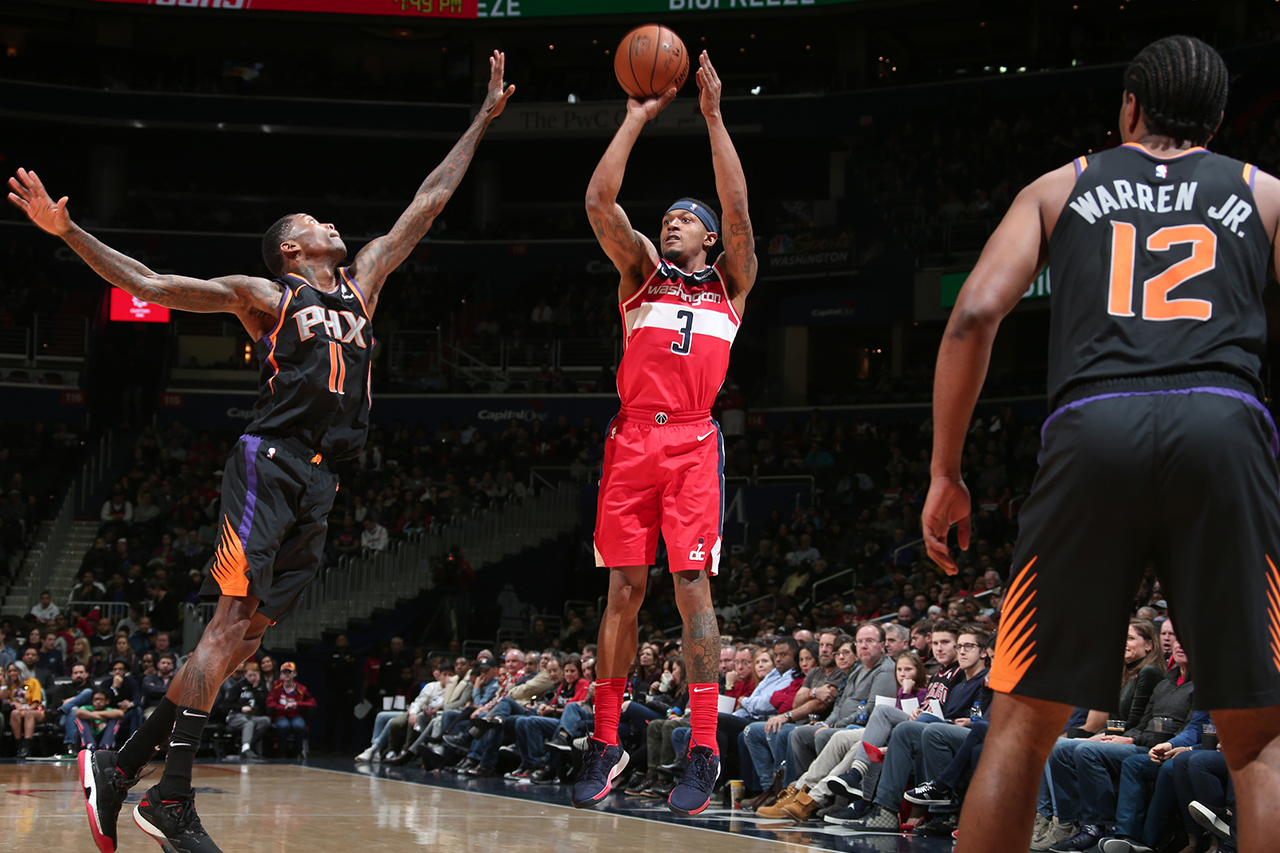 Beal came up clutch in what would be the final overtime period of the game. Up 136-135 with 3:39 in triple OT, he scored eight consecutive points once again. However, Phoenix wouldn't go away, matching Beal bucket-for-bucket. But with the game tied at 144 with 0:41 remaining, Beal made a driving layup for what would be the game winning bucket.
Washington wouldn't relinquish the lead again, converting their free throws for a 149-146 victory.
"We want the win man. We had to win, give ourselves some momentum and feed off of it. We're not perfect, we're not great right now. We're not where we want to be, but we're getting there, and I think we're making the right strides and steps in the right direction."