Bradley Beal and the Washington Wizards defeated their divisional rival, the Orlando Magic, 100-90 on Wednesday in the nation's capital. Panda finished the evening scoring a game-high 23 points on 10-for-22 shooting while adding seven assists, six rebounds and two steals.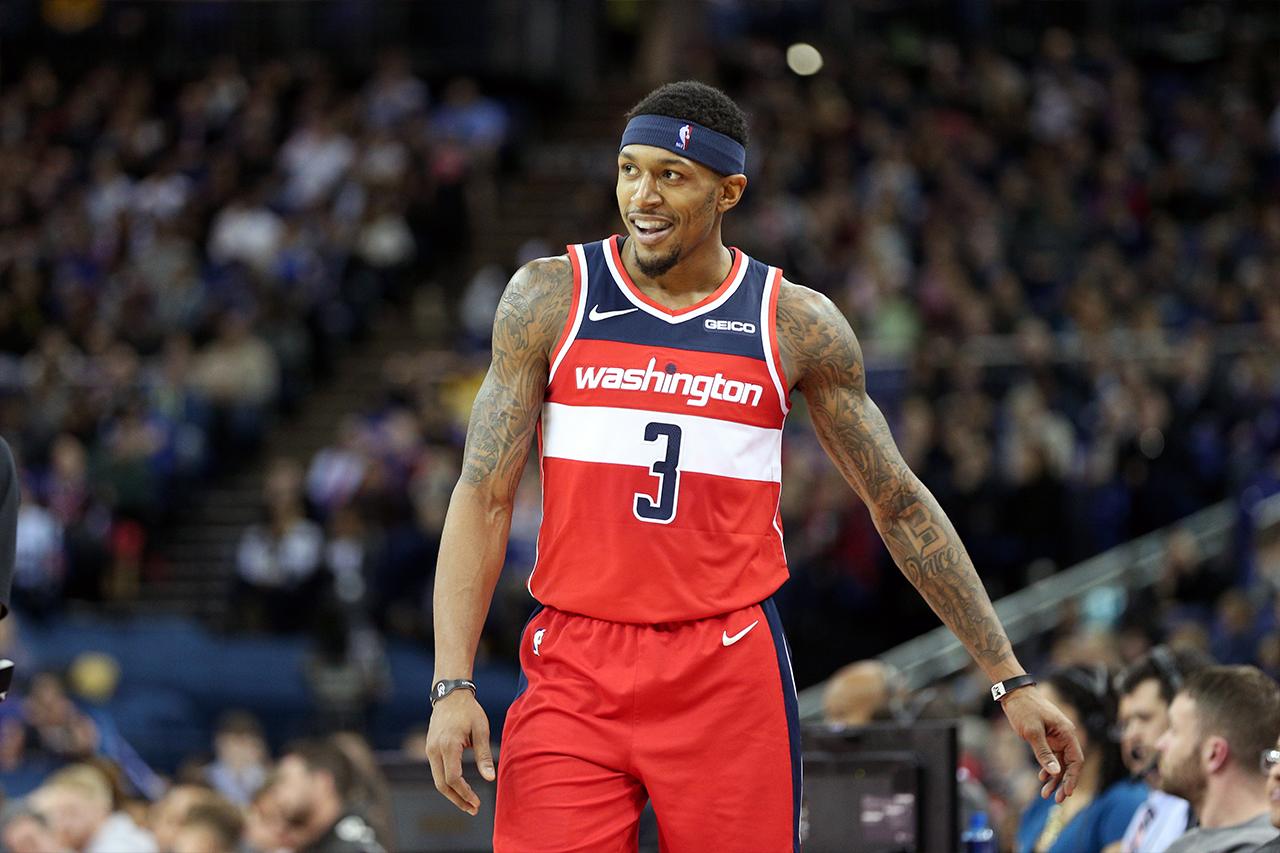 The Wizards kept pace in the standings with the eighth-seeded Miami Heat, who also won on Wednesday. Washington continues trailing the final playoff spot in the Eastern Conference by 3.5 games with 14 games left in the regular season schedule, but they did make up some ground on Orlando.
"Just being able to get stops. I think in the third quarter they were a little scared. They went on a nice little run. Made some shots even in the fourth, they did a good job of executing on offense," Beal said. "I think the difference was limiting those things, guarding guys, keeping guys out of the paint, contesting shots and limiting them to one shot and getting out."
The Wizards led throughout most of the game but found themselves trailing late in the third, 74-71, before Beal found Chasson Randle for a game-tying three with 36 seconds remaining. On the ensuing offensive possession, Beal regained Washington's lead by drilling a step-back jumper two feet above the free-throw line as time expired.
With a two-point lead heading into the final twelve minutes of the game, the Wizards bench ensured the team came away with a vital victory, scoring 21 of Washington's 24 fourth quarter points.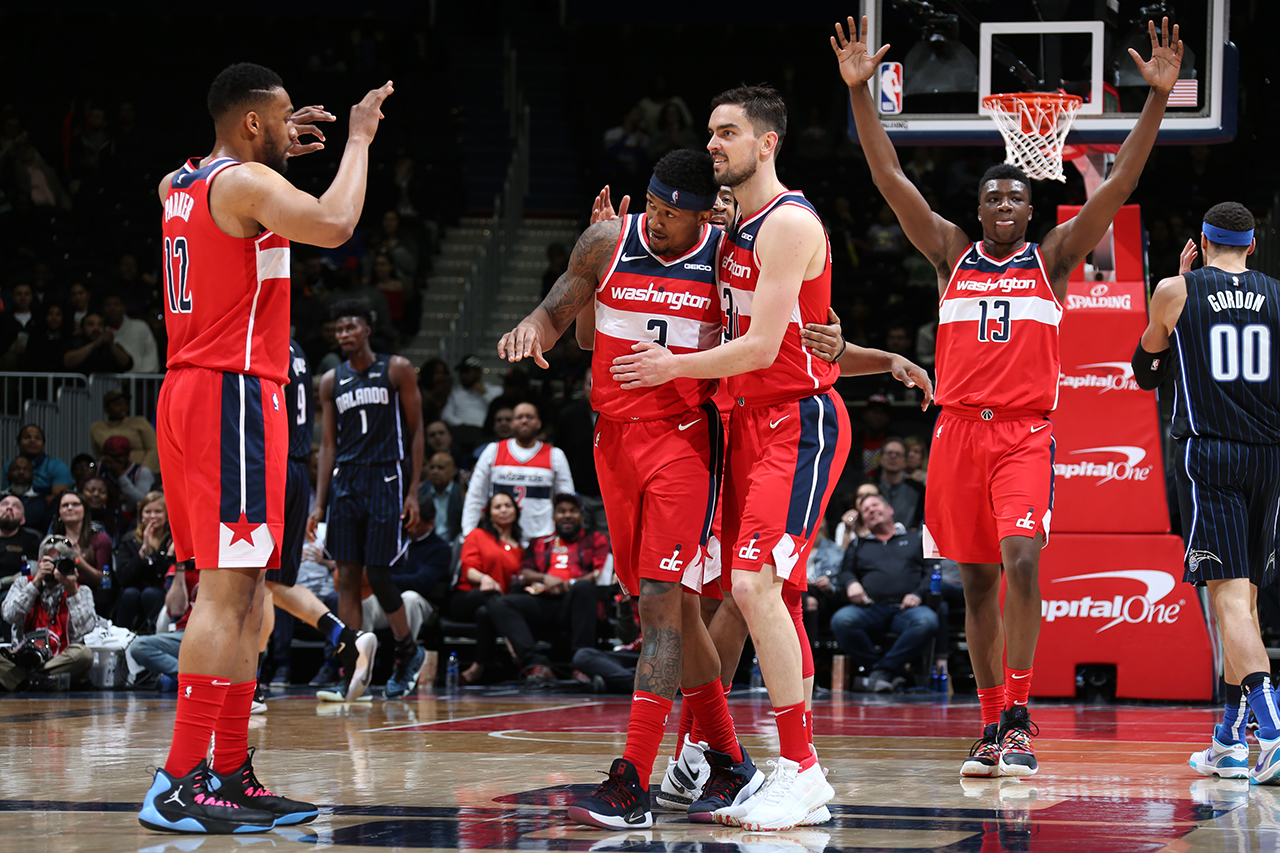 The second unit outscored the starters 59-41 throughout the game. Thomas Bryant scored 10 of his 21 points off the bench in the fourth, and Jabari Parker logged 19 points and nine rebounds and Chasson Randle finished with 13.
"They've been playing excellent. They've been playing really well the last couple games on both ends of the floor, sustaining leads, maintaining leads and even creating some leads," Beal said. "They've been excellent, and we need them to continue to stay that way."
Bryant was a force throughout the night, earning the trust of Beal in a pressure situation to convert a difficult layup after cutting inside and receiving a nice pass from Beal. He didn't miss and extended Washington's lead 98-90 with 1:17 remaining.
"You have to (trust your teammates). I think that's definitely one of the biggest areas of my game I've grown in, trusting your teammates to be able to make plays," Beal said. "I don't have to make every play, especially with John being out and our team being the way it is. You have to be able to trust your teammates and everybody's abilities to be able to help out and contribute. I can't do it by myself. We instill confidence in each other to make the right play no matter who makes it and continue to have fun."
Washington continues their five-game homestand with a matchup Friday against the Charlotte Hornets, a team above the Wizards in the standings, desperately fighting for their playoff hopes as well. The game is scheduled to tip off at 7 p.m. ET and can be seen on NBC Sports Washington.