Bradley Beal and the Washington Wizards secured a much-needed 121-115 victory over the visiting Sacramento Kings on Monday night, ending a two-game losing streak.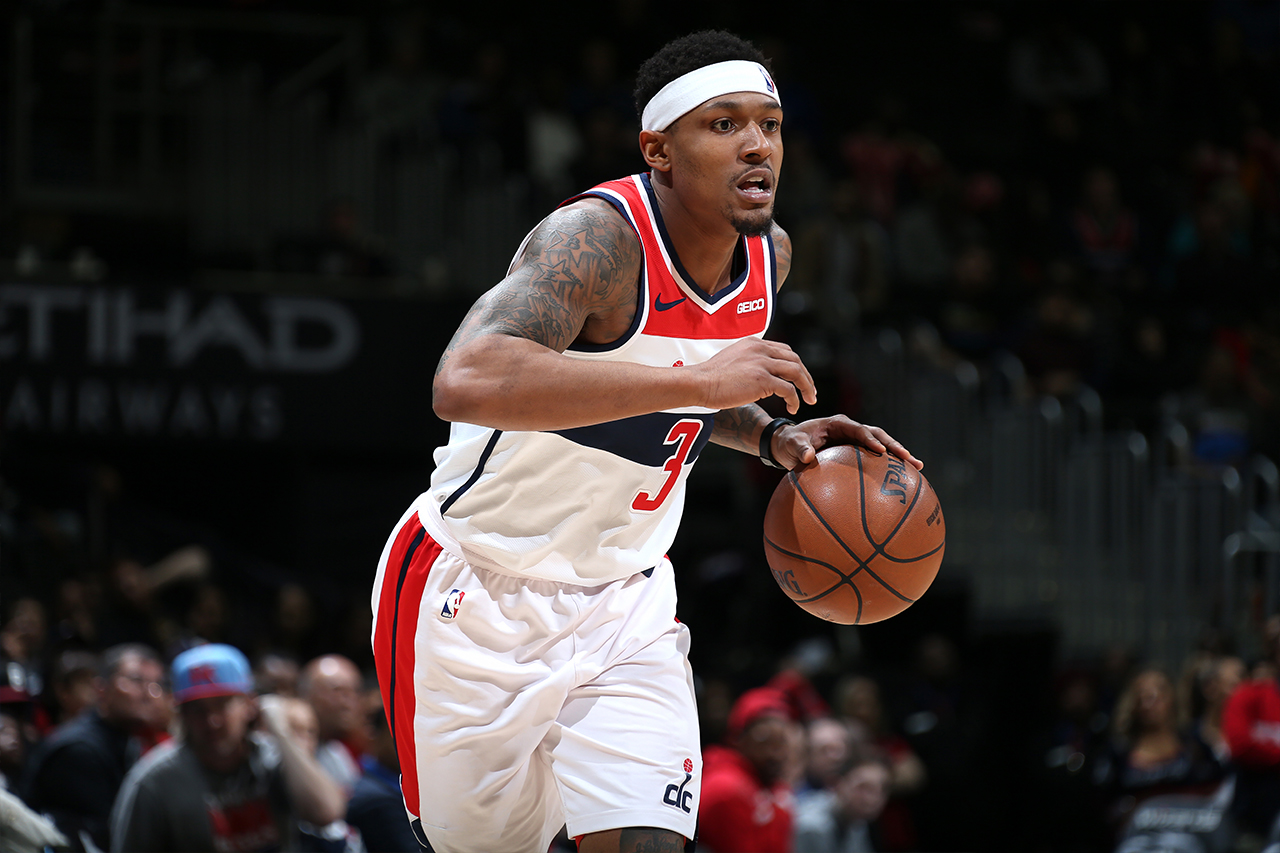 Panda exploded for 21 second-half points on 7-for-11 shooting, avenging an early season loss to the Kings in Sacramento. Beal ended the night with a near triple-double, recording 27 points, nine rebounds, nine assists and four steals in the win.
"They beat us early on in the year. I respected them from the get go. They're a hungry team, they're young," Beal said. "This is a team that plays super fast, they're aggressive, athletic, they can shoot the ball, they defend well, force a lot of teams to turn the ball over, number one on transition points, they're a special ball club. They're in a tough (Western Conference), but they show up every night and make it tough for everybody. The sky's the limit for them because they have a lot of talent over there."
The two-time All-Star took over in the fourth quarter after checking back into the game with 8:21 remaining. Beal nailed a deep three on the ensuing possession and followed it up with several key plays, including a pair of steals that led to a soaring double-pump, two-handed fastbreak dunk and a corner three for Beal. He finished with 13 points in the fourth quarter alone.
Panda's scoring contribution was much needed as Sacramento matched Washington's scoring output throughout the second half.
Beal began the game struggling to shoot the ball, scoring six points on 2-for-9 shooting in the first half, but he never lost his confidence and found a way to close the game strong. After the game, he credited his growth on the court as the reason why he was able to turn things around following halftime.
"Maturity, growing, being the man, leader on the team. I think if I would have had six points at the half last year or any year before this and feeling the way I did today, I probably wouldn't have had a good second half," Beal said. "I think that's my growth, doing whatever it takes to win, pushing my team no matter what it takes."
Although Beal wasn't scoring much in the opening two quarters, he still found a way to impact the game in a significant way, securing six rebounds and dishing out five assists as Washington went into the break trailing by one, 60-59.
Brad has embraced much more of a leadership role with Washington this year since losing teammate John Wall to season ending injury in December. His ability to impact the game without scoring displays how much he's elevated his performance as the Wizards compete for a playoff spot.
Beal's level of play has taken a step forward during the month of March in particular, where Brad has averaged nearly eight assists in six games, which has included logging seven assists or more in nine of his last 14 games. He's also stepping up the intensity on the glass. Overall Beal's averaging 26.5 points per game, 8.0 rebounds per game and 7.8 assists per game in March.
"Definitely good to be able to finish this five-game (series). We break them off as a five-game series, and this was a good week for us," Beal said. "We went 3-2. We have five more this upcoming week, and we have to make sure we're ready to go. Tonight is the way we need to play moving forward. There was great energy on both ends."
Washington finished the game hitting eight of their 10 free throws, including three from Beal who also converted a contested layup with under one minute remaining. Sacramento, meanwhile, struggled offensively with the game on the line, shooting 1-for-6 and turning the ball over once in the same timeframe.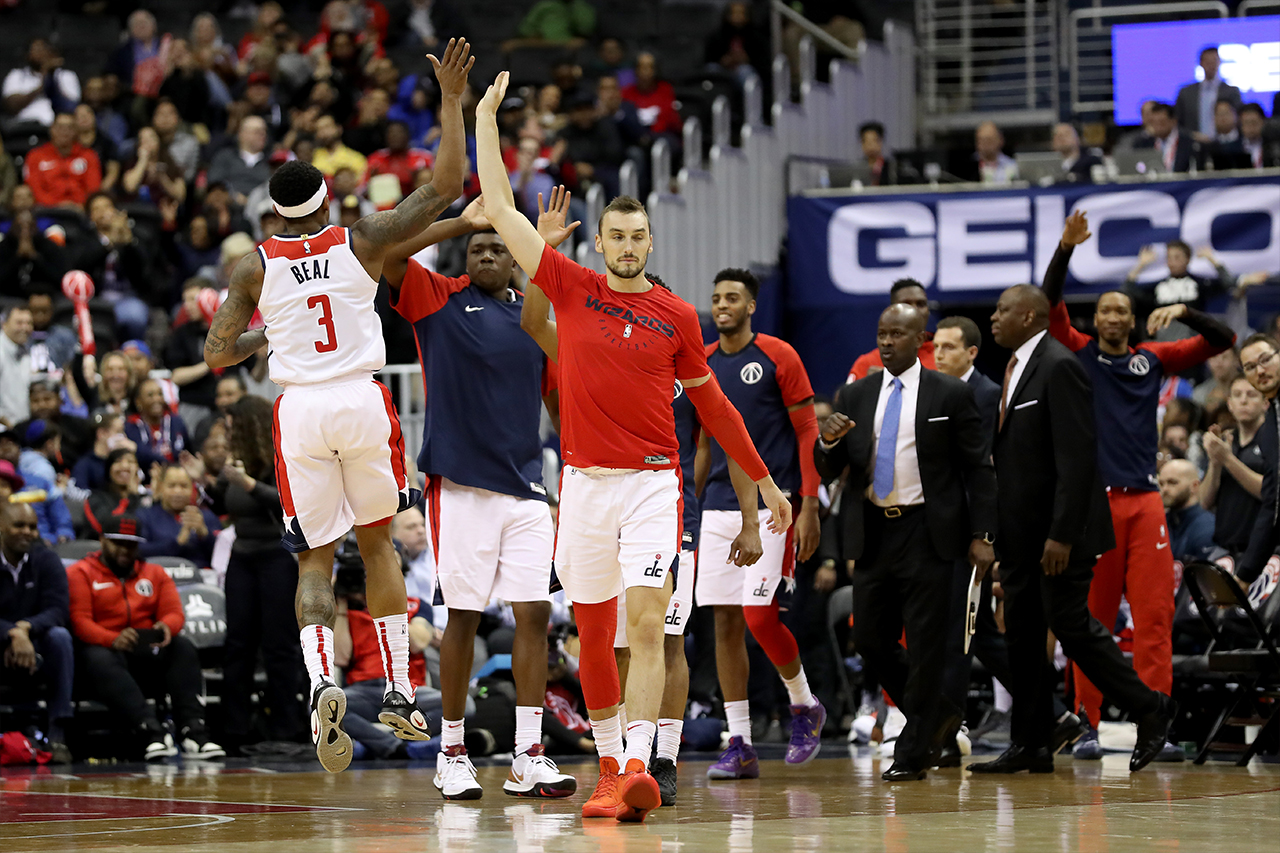 With the victory, Washington trails the Miami Heat for the final playoff spot by 3.5 games with 15 remaining in the regular season. The Wizards continue their five-game homestand against the Orlando Magic and Charlotte Hornets, two teams ahead of Washington in the Eastern Conference standings.
"Those are win-or-go-home type games. We need those two. Those are two teams ahead of us, they're in our division on top of that. We have to make sure we're ready to go Wednesday and Friday."
Wednesday night's game against the Hornets can be seen on NBC Sports Washington with tip off scheduled for 7 p.m. ET.