The 2018-19 NBA season has been full of ups-and-downs, but one thing has remained constant throughout – the effort of Bradley Beal. The two-time NBA All-Star leads the league in miles run per game, and it isn't close.
The Panda covers 2.82 miles per contest on average this season while Jrue Holiday of the New Orleans Pelicans stands second, running 2.75 miles a game.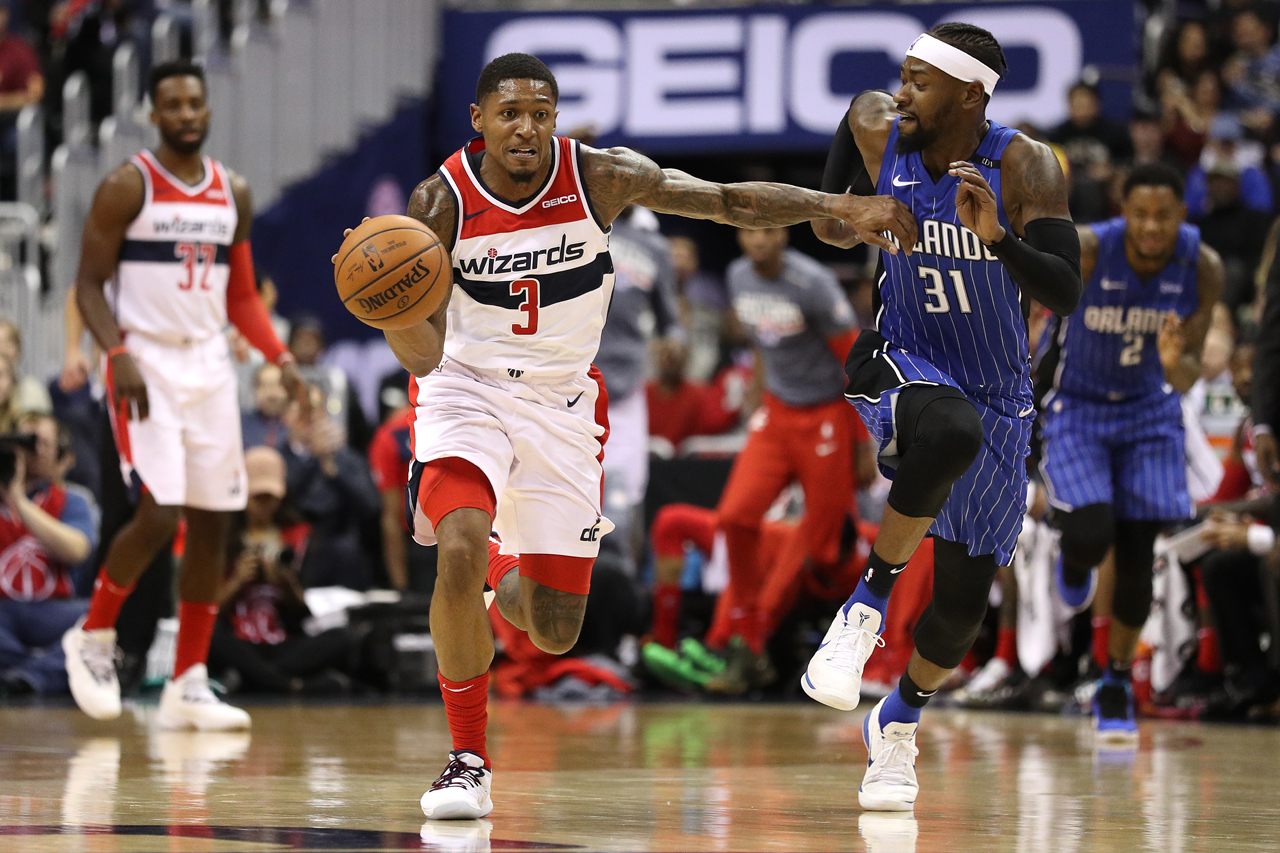 Beal has started all 66 games for Washington this year, amassing a league-leading 2,480 minutes, while also leading the NBA in minutes per game with 37.6.
The NBA's scoring leader James Harden sits right behind Beal, averaging 37.4 minutes per game, but The Beard falls well behind the total number of miles run compared to Brad. Harden covers 2.40 miles per game in comparison.
Although the two play nearly identical amounts of minutes per contest, Beal has sprinted 2,194 more feet than Harden. The contrast is glaring on the defensive end of the floor where Beal runs a quarter of a mile more than Harden on a nightly basis.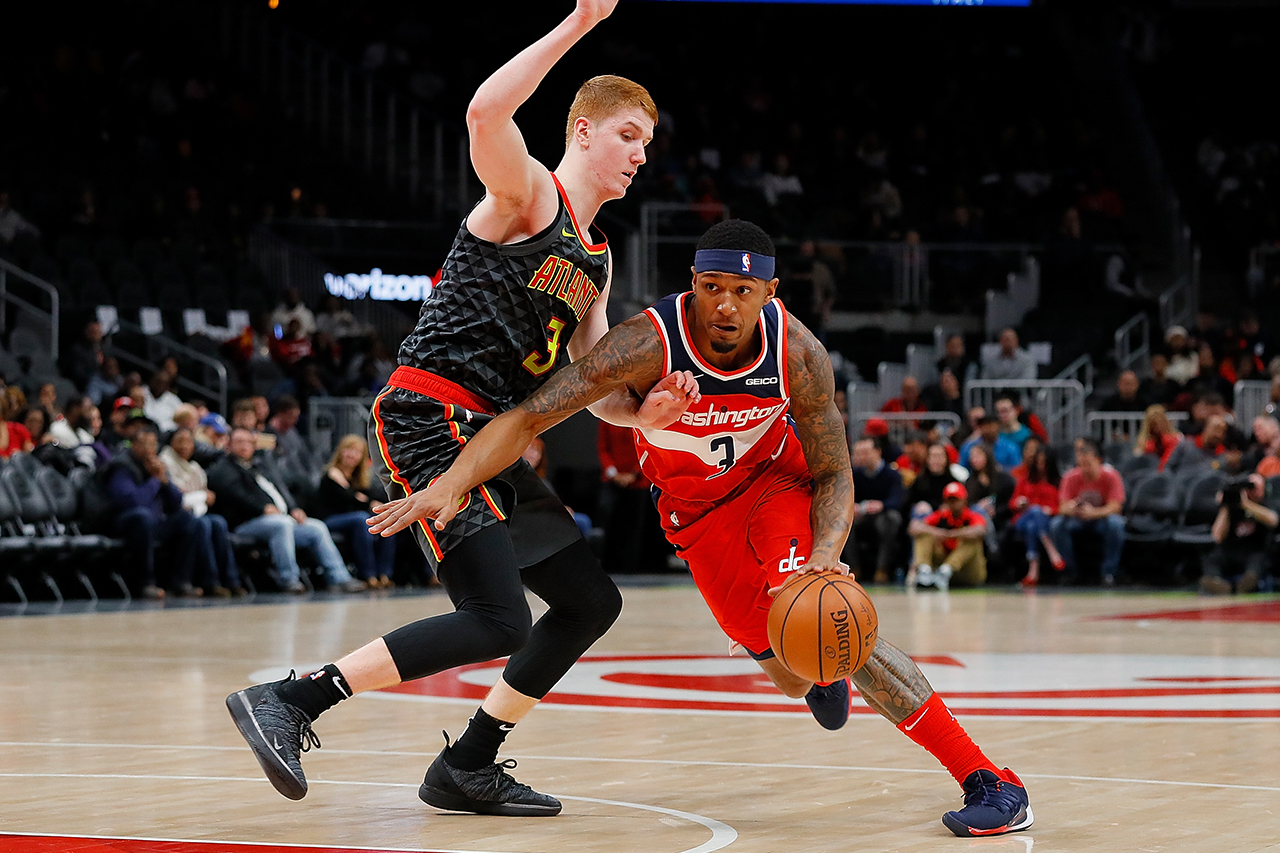 Reliable and relentless, Beal is averaging career highs in minutes per game, field goals made and attempted, free-throws made and attempted, free-throw percentage, rebounds, assists, blocks, steals and points per game. Brad's career season can be attributed to his tenacity and hustle night in and night out, covering both ends of the floor for the Wizards.
The Panda is on pace to play all 82 regular season games for the second consecutive season. With Washington fighting for their playoff lives, trailing final postseason spot by four with 16 games remaining, expect Beal to add to his league leading miles run per game and minutes played as he musters one final playoff push.