Bradley Beal and the Washington Wizards defeated the Dallas Mavericks 132-123 in the nation's capital Wednesday. The Panda dropped 30 points on 11-for-19 shooting, seven rebounds and eight assists, helping the Wizards win consecutive games for the first time since February 8th and 9th.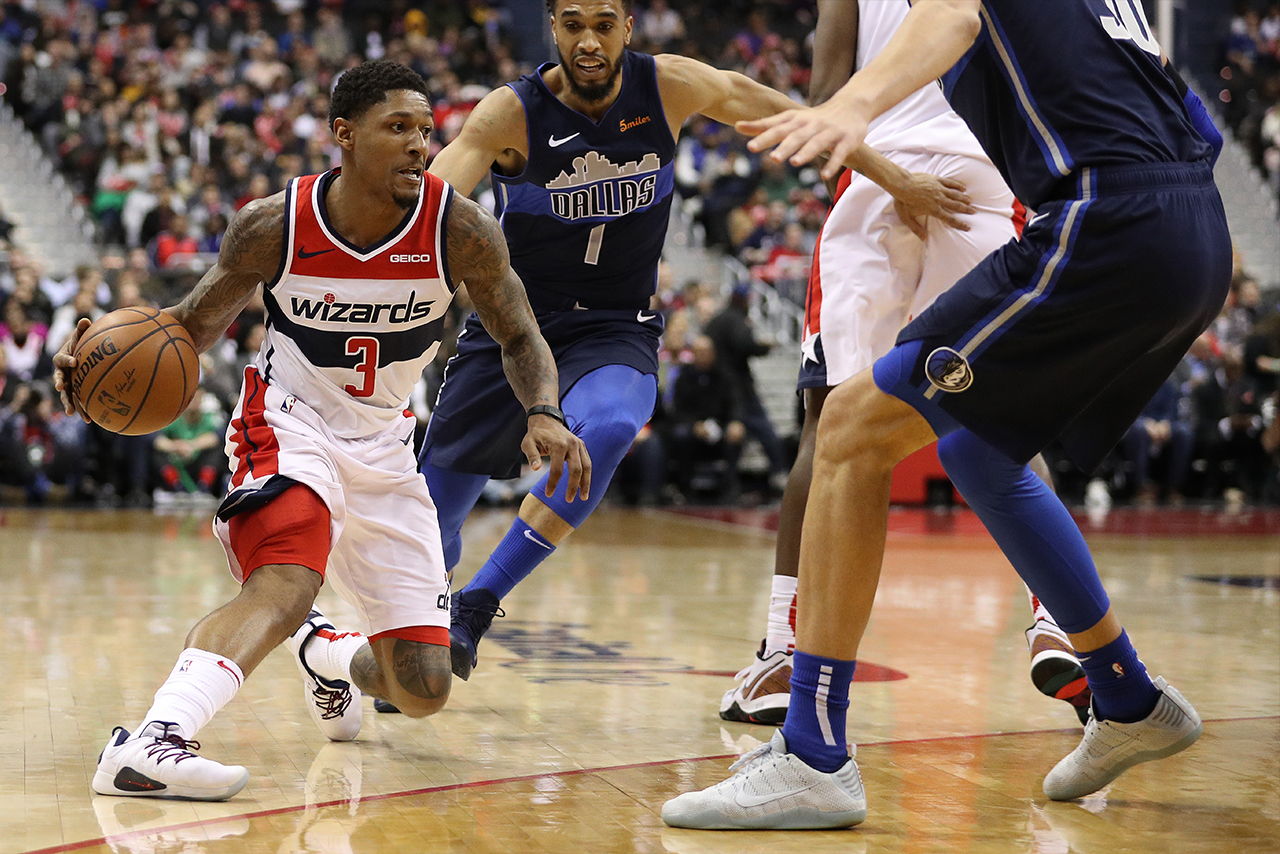 Washington's won three of their past four games and snapped a nine-game home losing streak to Dallas as they continue pushing closer towards the playoffs.
"Definitely being more induced into the game and just trying to make this push to the playoffs," Beal said. "I don't think we've beat Dallas in a long time. Every time we play them, they give us trouble. I just really wanted to beat them. One of my college coaches is actually on their staff. He gives me crap every time we play them, so I kind of had a little bit more fire in me tonight."
The Wizards trailed 43-33 after the first quarter, but the highlight play of the opening 12 minutes was a thunderous slam by Beal over 7-foot-2-inch Mavs center, Salah Mejri.
Washington trailed Dallas 32-21 with 3:04 remaining when Tony Brown Jr. secured an offensive rebound off a Jabari Parker missed three. Brown then found Beal at the top of the three-point line where No. 3 blew past his defender with two dribbles, found an open lane and took flight on Mejri who arrived late from the help side only to be posterized.
"Oh yeah I've seen it. I've seen it. I had to look at it. I haven't jumped like that since high school. It's probably the second 7-footer I've dunked on," Beal said. "I dunked on one in college, pretty similar. This one might take the crown because there's a lot of body-to-body contact."
The highlight play sparked a comeback in DC as the Wizards stepped up defensively in the second quarter after giving up 43 points in the first.
"Our defense is what got us to where we are. Understanding that we aren't going to win games and beat good teams unless we play defense. The last couple of games we've been making sure we're getting in the stands, taking the challenge," Beal said.
The Mavs shot 34 percent from the floor in the second, as the Wizards outscored Dallas 36-22 in the frame. Beal scored nine points on 3-for-4 shooting, including a 19-foot jump shot as time expired, extending Washington's lead 69-65 heading into the break.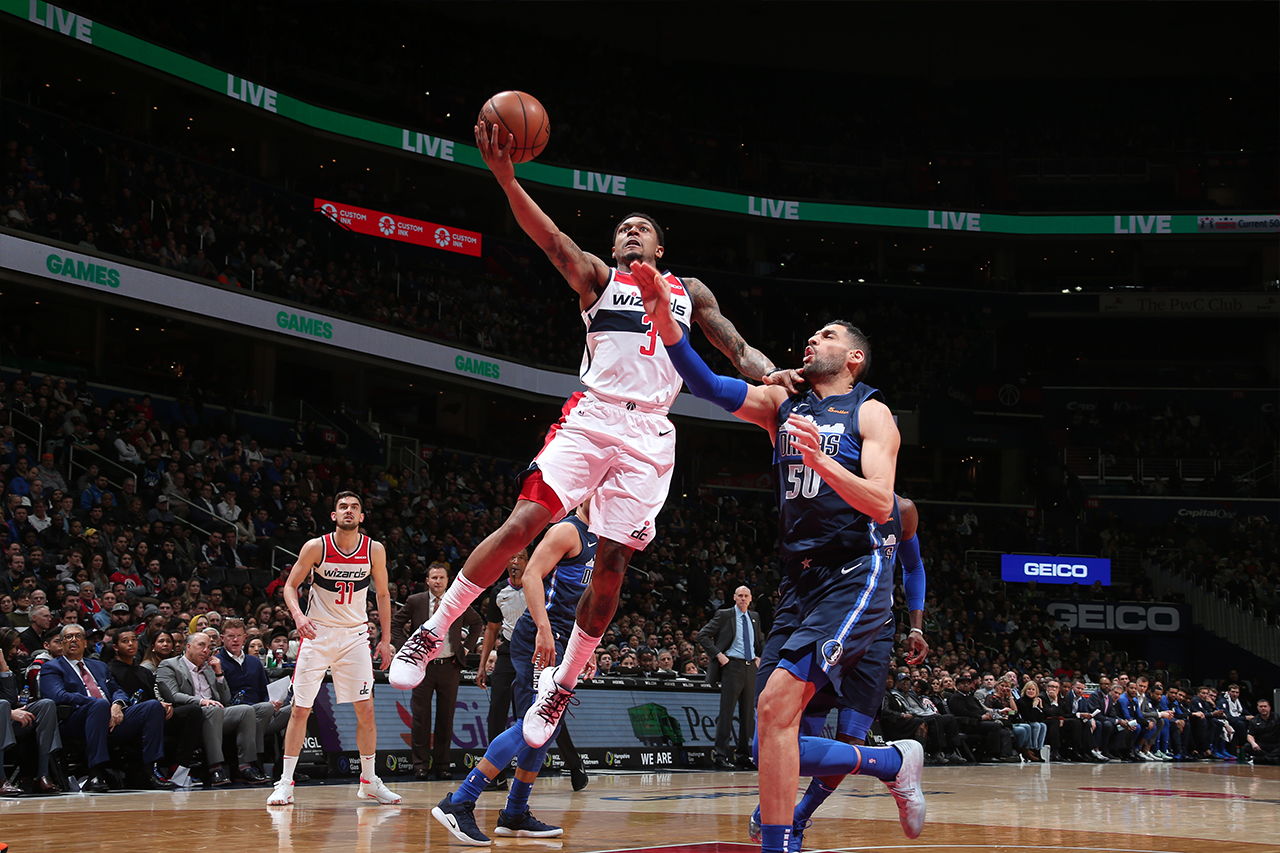 The Panda was extremely active on the floor once play resumed. Beal did a little of everything for the Wizards, scoring eight points on 3-for-4 shooting, while also grabbing four defensive rebounds and creating for others with four assists in the third quarter alone.
Washington went into the fourth leading 99-96, but the Mavs started the quarter hot to regain the lead. Brad returned to the floor with 8:13 remaining, trailing 105-108. With their floor general back on the court, Washington took over the game, needing a victory to keep their momentum going towards their playoff chase.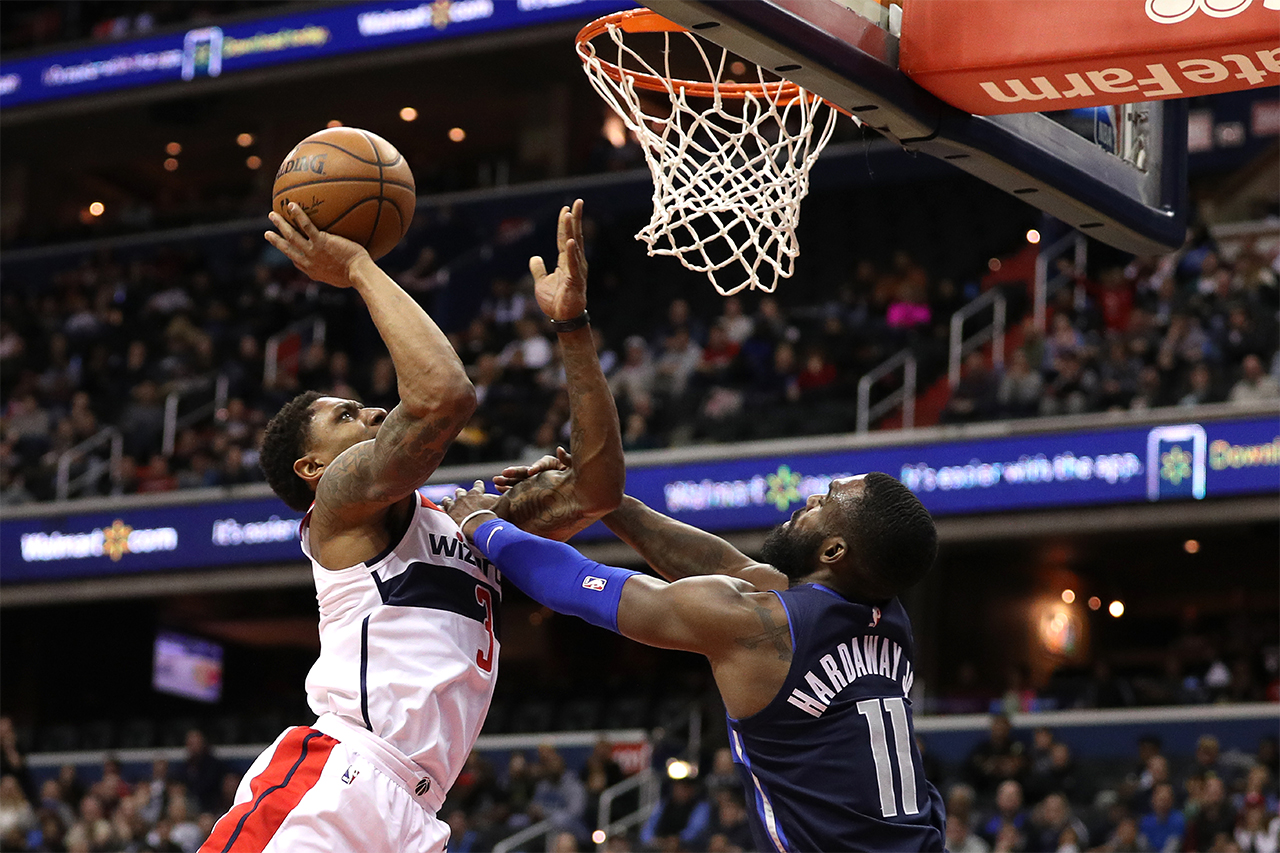 Jeff Green nailed consecutive three-pointers late in the game, and Beal put things to rest with 1:56 remaining by sinking a contested layup in which he also got fouled. Washington outscored Dallas 27-15 from the moment Beal checked back into the game to seal the win.
"Our goal is to make the playoffs. Until the fat lady sings at the end of the year, we got to keep pushing forward and take it a game at a time," Beal said. "We try to go at it week-by-week, try to get four games every week and so far we're 2-0. We've got 18 more games left, so we just got to make sure we're ready to go. We still have a great opportunity in front of us. We can win a lot of games and make some noise coming down the stretch."
Next up for Washington is a two-game road trip against Charlotte on Friday at 7 p.m. ET and Minnesota on Saturday at 8 p.m. ET. Both games can be seen on NBC Sports Washington.