Washington lost their third consecutive game on Sunday evening against the New York Knicks after the Knicks overcame a 10-point deficit entering the fourth quarter. Bradley Beal sat out the entire fourth and the final 18 minutes of the game overall after being subbed out with 6:14 remaining in the third. Beal finished the game with 13 points, five assists and three rebounds in 23 minutes.
Since Washington has been eliminated from the playoffs, head coach Scott Brooks has opted to give some of the young players on the roster more playing time, a move that will ideally pay off heading into next season.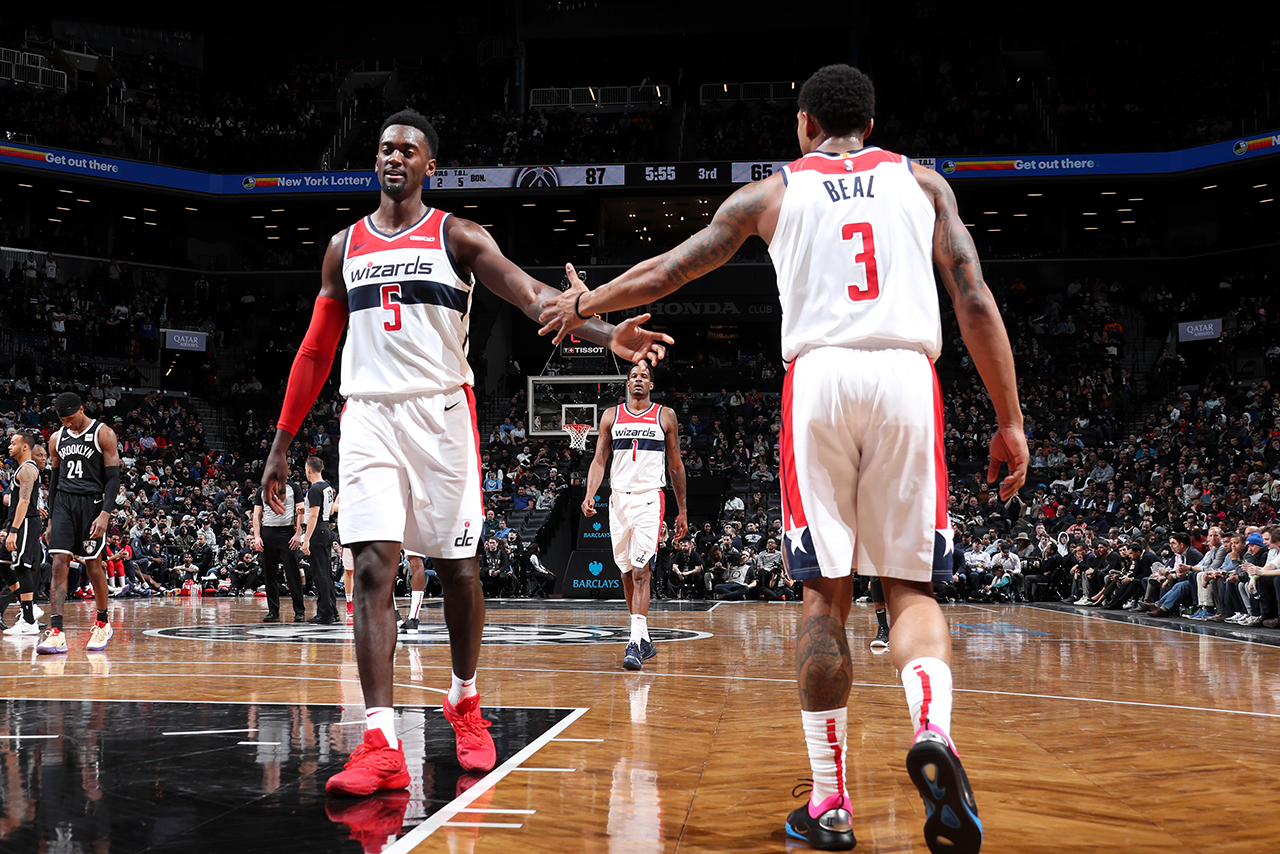 After the game, Panda admitted that supporting his teammates in a tightly contested battle from the bench isn't something he is used to. However, Beal understands the importance of giving younger guys minutes at this stage of the season.
"Yeah, it is a little weird. But at the same time, it gives Troy (Brown) and TB (Thomas Bryant) and all the young guys a chance to grow. Chase (Randle) as well. When the time comes, they may be in that situation come next year and down the road," Beal said. "It's good practice for them. Troy made a big shot down the stretch. Chase made some big plays too. It's definitely weird and different, but that's where we're at in the season. It's important that the young guys get more reps than I do and everybody else."
Sunday was the second time in the past three games that Beal played under 23 minutes. Prior to this past week Panda played fewer than 23 minutes twice all season. But as attention turns toward an important summer in D.C., No. 3 is anxious to see what the future holds for himself and the Wizards.
"I try not to throw a lot of energy into it. Obviously, I know about it just like you guys do and my biggest concern, just like I tell everybody else is our future. Making sure that we're going in the right direction. It's easy to secure money. Money is not a problem. I already have one max contract. I can live off of that and be cool, so money's not a problem. It's 'what are we going to do here moving forward?' It starts with getting a new gym and building up our team this summer."
Beal and the Washington Wizards will conclude the 2018-19 regular season Tuesday against the Boston Celtics at home in a nationally televised game. The season finale can be watched on TNT with tip-off scheduled at 7 p.m. ET.