On an emotional night across the NBA — one that was bigger than basketball — the Washington Wizards fell to the Atlanta Hawks 152-133, just hours after the tragic passing of Kobe Bryant.
Throughout the night, everyone in attendance had Bryant on their minds. The result of the game paled in comparison to the events that took place earlier in the day in Calabasas, CA, where Bryant's helicopter crashed, reportedly killing the Lakers legend, along with his 13-year-old daughter, Gianna, and seven others.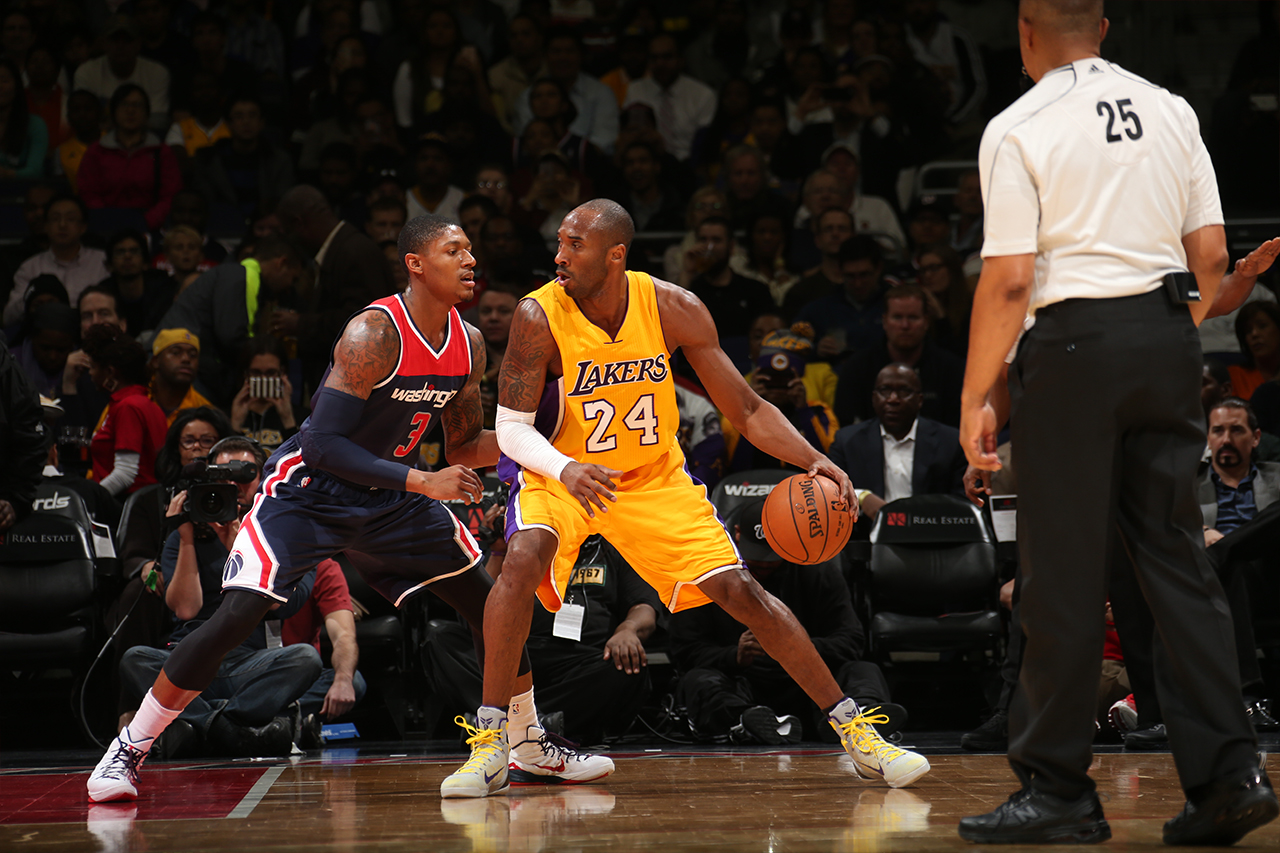 Bradley Beal idolized Kobe as a kid, as many others in this generation did, and he was emotional as he reflected after the game on what Kobe meant to him and to people across the NBA.
"He was our Jordan so to speak," Beal said. "Hell, half of us got the chance to play with him and play against him, so I know it hits home with everybody around the league."
When tearing off his pre-game warmup attire moments before tip-off, Atlanta guard Trae Young unveiled a No. 8 jersey that he wore during the opening moments of the game. Upon winning the opening tip, the Hawks began the game by intentionally taking an eight-second backcourt violation in honor of Kobe Bryant's No. 8 jersey that he wore for the first 10 years of his career.
https://twitter.com/TheTraeYoung/status/1221628470473691136
The Wizards responded by taking a 24-second shot clock violation on the ensuing possession, in honor of his No. 24 jersey, which Bryant switched to in the 2006-07 season and wore for the remainder of his illustrious career.
After the touching tributes, which were similar to several others that took place around the league on Sunday night, the game commenced, and Beal and Young, with heavy hearts, turned in a pair of spectacular offensive performances.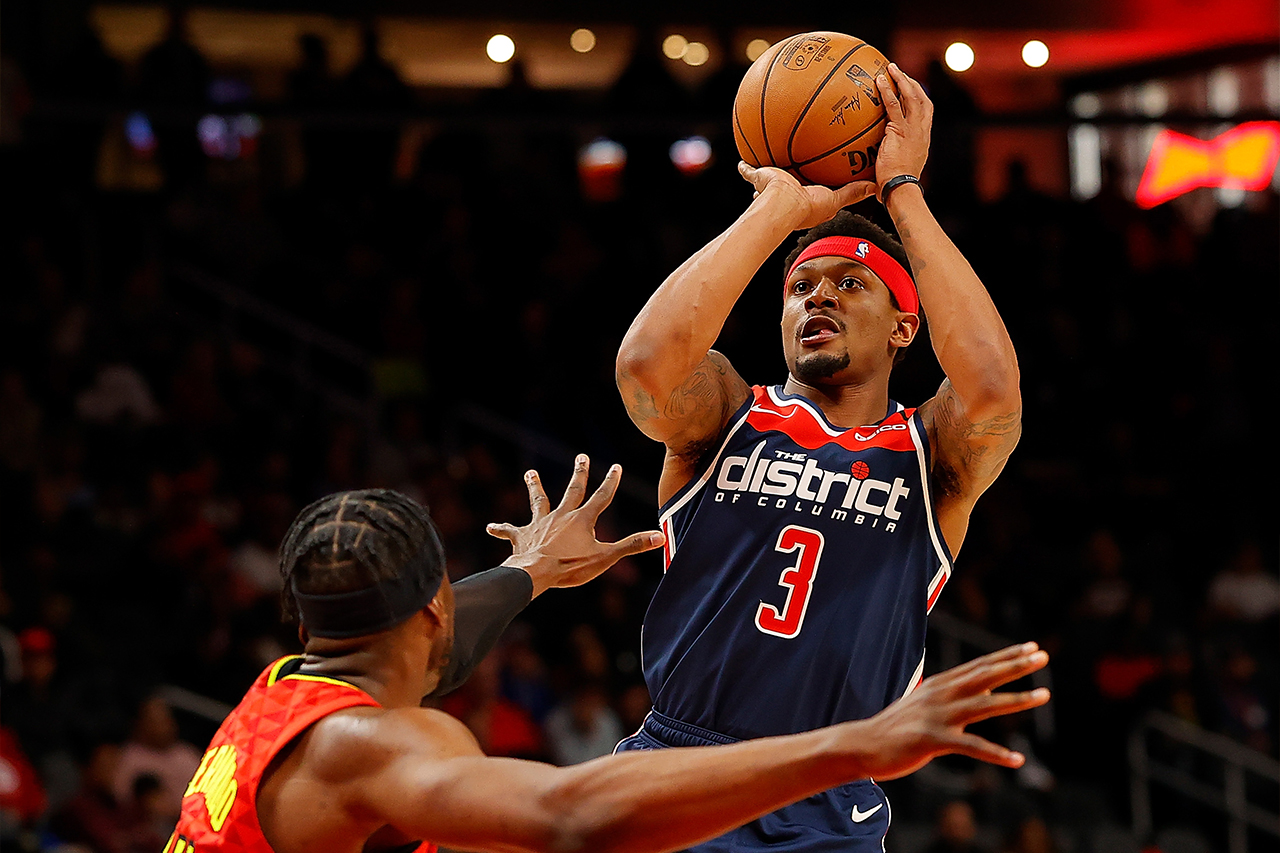 Beal registered 40 points and six assists on 12-of-22 from the field, and Young poured in 45 points and 14 assists on 24 shots and 81 percent from the free throw line. The two young stars looked up to Kobe growing up, and they delivered performances on Sunday that would've made him proud.
Bryant had helped Young adjust to the NBA game over his first two seasons in the league, and Young, who has been appreciative of the relationship they had built, felt that Kobe was watching over him on Sunday night.
"(My mom) just told me to play my heart out," Young said. "He's always going to be watching over me, pulling for me. Just to go out there and play for him, play my heart out, and that's what I did tonight."
On Sunday night, Beal posted a touching tribute on his Instagram, thanking Kobe for the mark he left on the world and the impact he made on Beal, setting a great example of how to live life on and off the court.
"I smile knowing you left an unbelievable mark on this game and in my life!" Beal said on Instagram. "Thank you for paving the way."