Bradley Beal hit a go-ahead layup with 0.2 seconds left on the clock to lift the Wizards (18-32) over the Mavericks (31-21) 119-118 on Friday night at Capital One Arena. No. 3 scored a game-high 29 points to go along with eight assists and five rebounds. With the win, the Wizards are now 6-2 in their last eight home games.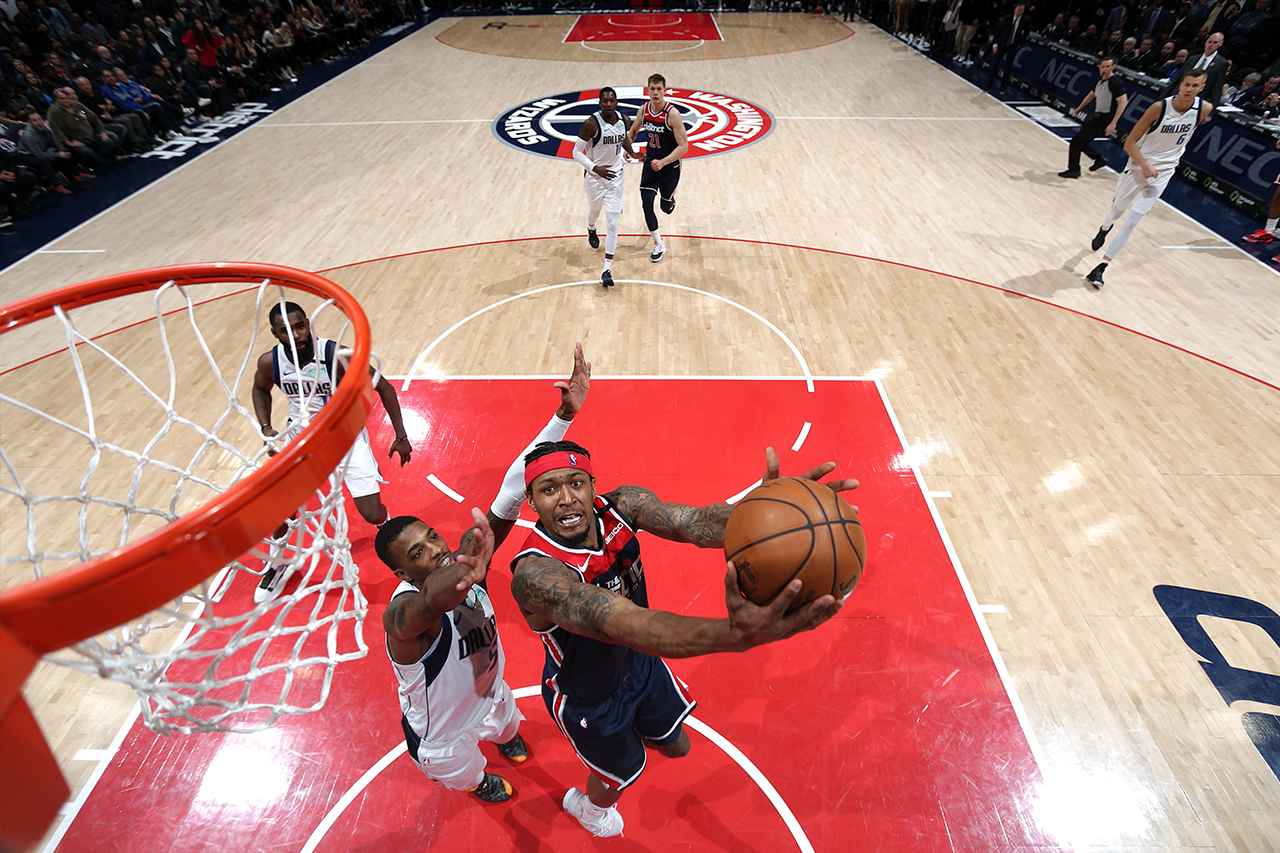 Down two with 45 seconds to go, an isolated Beal found a cutting Davis Bertans, who was fouled and hit both free throws to tie the game at 117. On the following Dallas possession, Isaac Bonga blocked Kristaps Porzingis at the rim. With under 10 seconds to go, Washington went back to Beal, but he was unable to convert on a reverse layup that would have put Washington ahead. On the other end, Tim Hardaway Jr. drove and drew a blocking foul on Bonga with 1.8 seconds to go. Hardaway Jr. went to the line, but hit just one of two free throws, leaving a chance for the Wiz.
With 1.8 seconds on the clock, Troy Brown Jr. inbounded the ball to a cutting Beal, and the Panda took care of the rest, finishing with a smooth touch around the rim to seal the win for Washington.
HOW IS THIS MAN NOT AN ALL-STAR!?!?

— Travis (@GSPTcal) February 8, 2020
"Coach drew up a great play," Beal said. "He wanted me to get a full head of steam downhill. The play was really for me to come up closer to the ball and attack downhill, but they kind of fumbled the switch and I cut back-door and Troy [Brown Jr.] made a great pass. I was just thankful I was able to make one…I'm just happy my teammates trusted me and coach trusted me to pull us out with this win."
Not surprisingly, the on-court celebration carried over to the locker room where the Panda was given a congratulatory water bottle shower from teammates, and even Bradley's son Deuce was involved in the post-game action.
https://twitter.com/WashWizards/status/1225982450775535616
The narrow margin of victory comes in a contest that was a back-and-forth affair from the opening tip. The game featured 21 lead changes and 12 ties. Additionally, the Mavericks' eight-point lead in the third quarter was the largest differential in the game.
Starters Rui Hachimura and Ish Smith also scored in double figures in the win. For Hachimura, his 17 points came via a 7-of-12 shooting night – including a 2-of-4 showing from beyond the arc. Ish on the other hand tallied 14 points of his own to go along with six boards and six assists.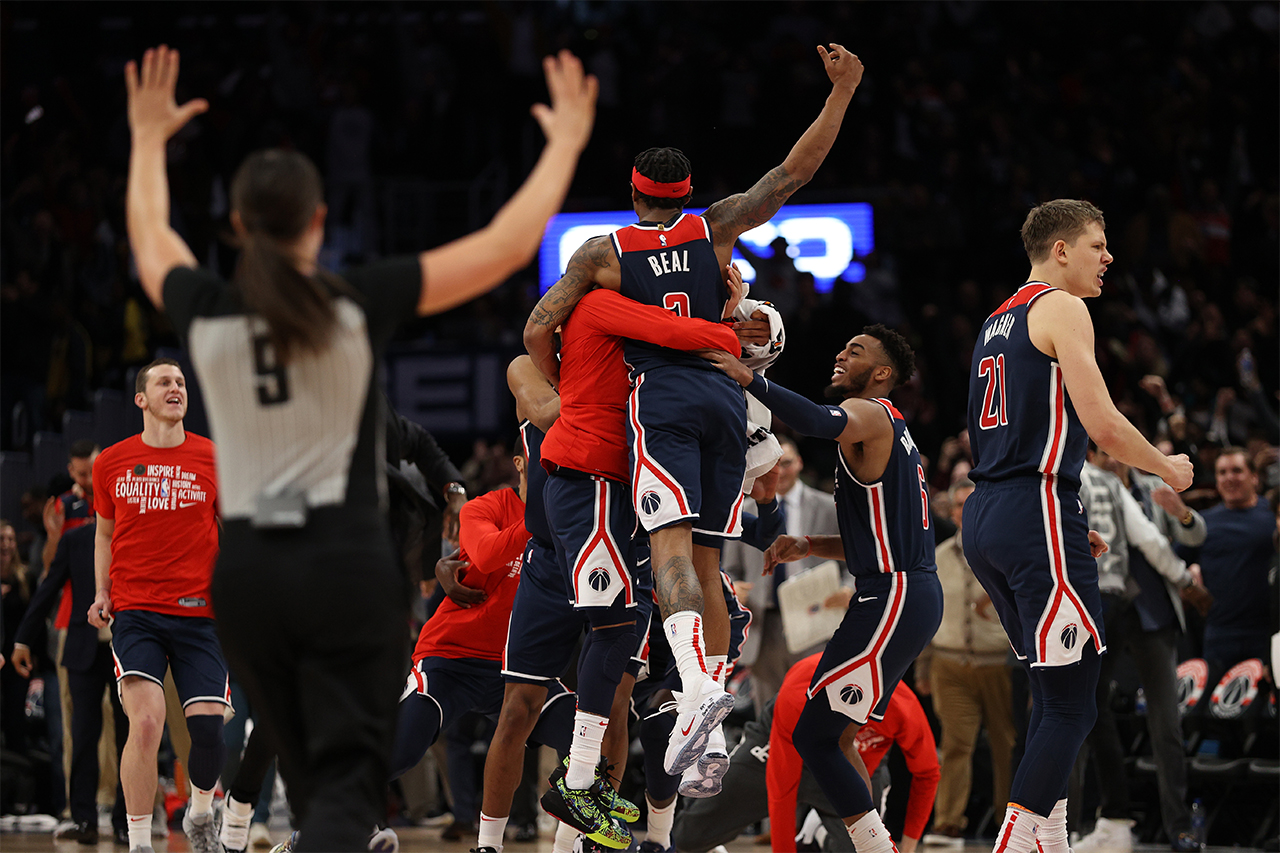 Off of the bench, the Latvian Laser contributed 20 points, coupled with eight boards and three assists. A majority of Davis Bertans' points came via the three-ball as he was 5-of-9 from deep as he continues to put his range on display every night.
Additionally, the newly acquired Shabazz Napier made his Wizards debut to the tune of 14 points, three rebounds and thee assists coming off the bench, showing how effective he may be able to be in that role as the Wizards look to make a push for the postseason.
Looking ahead, the Wizards continue their six-game homestand on Sunday, hosting the Memphis Grizzlies (26-26) at 6:00 p.m. ET. Memphis is coming off of a 12-point loss to Philadelphia on Friday night.