Bradley Beal's hot shooting night sparked a thrilling second-half comeback win over the New York Knicks on Tuesday night as the Panda's incredible scoring streak continued. Beal scored a game-high 39 points and dished out seven assists in the victory, one that was made possible by a brilliant third quarter.
After starting strong with a 21-7 run to open the game, the Wizards went flat, falling behind 70-54 going into halftime. However, No. 3 and his teammates regrouped during the break and came out firing on all cylinders in the third quarter.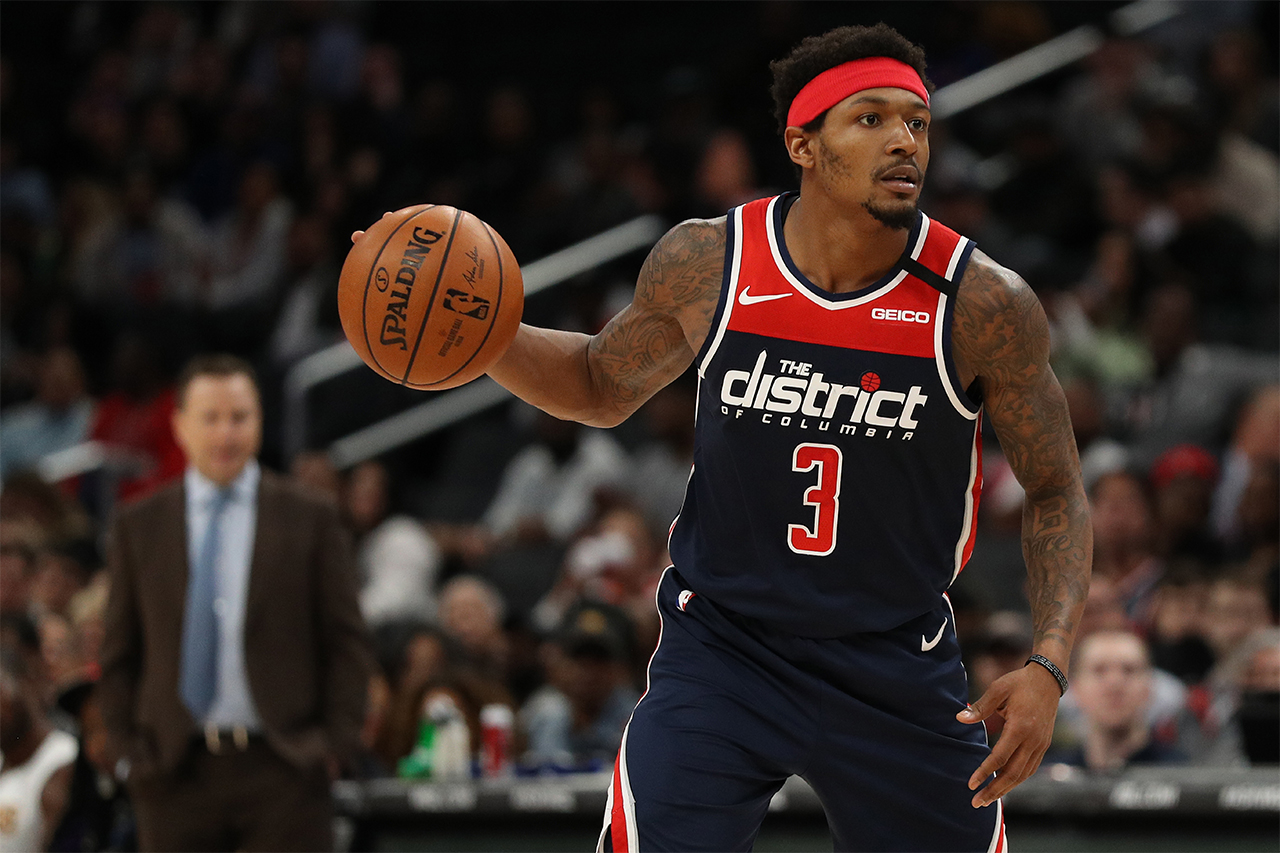 Beal poured in 20 of his 39 points on the night in the third period, and the Wiz locked down the Knicks, holding them to just 17 points in the quarter to knot things up going into the final frame. Most importantly, the team responded with high effort and physicality to claw their way back into the game.
"I thought Brad took over the game," Scott Brooks said. "At halftime we talked about it, we need to play tougher, we need to be locked in. Their bench was on pace for 82 points. I thought we did a much better job in the third quarter [with] the physicality of the game that we started the game with."
From there, Washington never let up, gutting out a 122-115 win. The Wizards extended their fourth-quarter lead to as much as 14 on their way to victory, thanks in large part to their overall team play. The momentum from the third quarter carried over, and the Wiz rode that all the way to a key win.
https://twitter.com/WashWizards/status/1237540738809737216
No. 3 added a few more buckets in the fourth quarter, and the cast of Shabazz Napier, Mo Wagner, Davis Bertans and Troy Brown Jr. knocked down shot-after-shot to build a comfortable lead that would never be relinquished.
Napier's big 21-point night is a welcome sign for the Wizards as it shows he is growing more comfortable with his new team, which can only bode well for the future.
"Today I just tried to navigate certain areas of the game where I know I have a little expertise and understood that," Napier said postgame. Credit to the guys giving me a chance to do so. The biggest thing to me is always lead by actions and for the first couple games that's what I was trying to do. Now it's just feeling more comfortable with the guys and explaining to them what I see out there."
Washington will have a few days to prepare before they travel to Boston to take on the Celtics on Friday night where the Wizards will have a chance to show how they stack up against playoff-level competition. Tip-off is scheduled for 7:30 p.m. ET on NBA TV at the TD Garden.