Bradley Beal is officially Jordan Brand.
Brad and the Jumpman brand made the announcement on Friday, finalizing No. 3's move from Nike, who he has been with for the entirety of his NBA career, over to Jordan.
It's a move that almost seemed pre-destined for Brad, who wore Jordan Brand during his junior and senior years in high school and rocked No. 23 during his lone year at the University of Florida. He even told Air Jordan's web blog that there's a baby photo in his grandmother's house in which he's wearing a pair of Concord XIs.
"When you see the Jumpman logo, you know what it represents.," he said. "There are only a select few who get selected by MJ, and that speaks volumes. The brand represents a super confident, killer mentality. That's what it is. It's a blessing and an honor to be a part of this family. It's very exclusive. They take care of their athletes very well, and they do a great job of telling their stories. It's a responsibility to represent the brand. I'm looking forward to this opportunity and being part of the family."
Brad happens to be one of four Washington Wizards in that exclusive group, along with new teammate Russell Westbrook, 2018 first rounder Mo Wagner and 2019 first rounder Rui Hachimura.
"We were talking about it at training camp. It was Russ' [Westbrook] first day, and we looked around the locker room like, "We got four Jordan guys." Russ was like, "Dang, that might be the most in the league." That's pretty dope. I know Russ is a fashion wiz, and he probably has every pair of Js imaginable. Same thing with Rui [Hachimura] and Mo [Wagner], so I got some catching up to do. But I got some heat in my arsenal, too.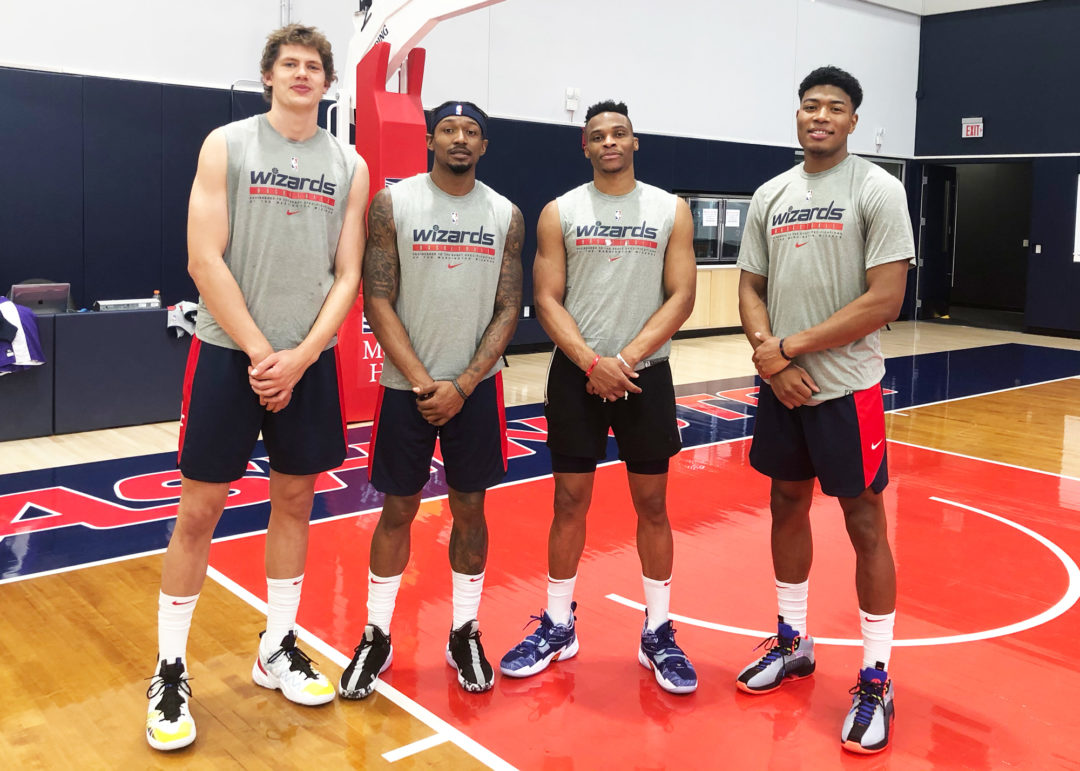 Read Brad's whole interview on the Air Jordan website here.