Bradley Beal guided the Washington Wizards to a win as they defeated the Phoenix Suns on Tuesday night.
Brad went 10-of-20 from the field and 2-of-5 from the 3-point line for 27 points while adding three rebounds and two steals across 33 minutes.
The Wizards kept up with the pace of the Suns on their way to a high-scoring 131-127 affair. The win now puts D.C. within a game of the Boston Celtics for the second seed in the Eastern Conference.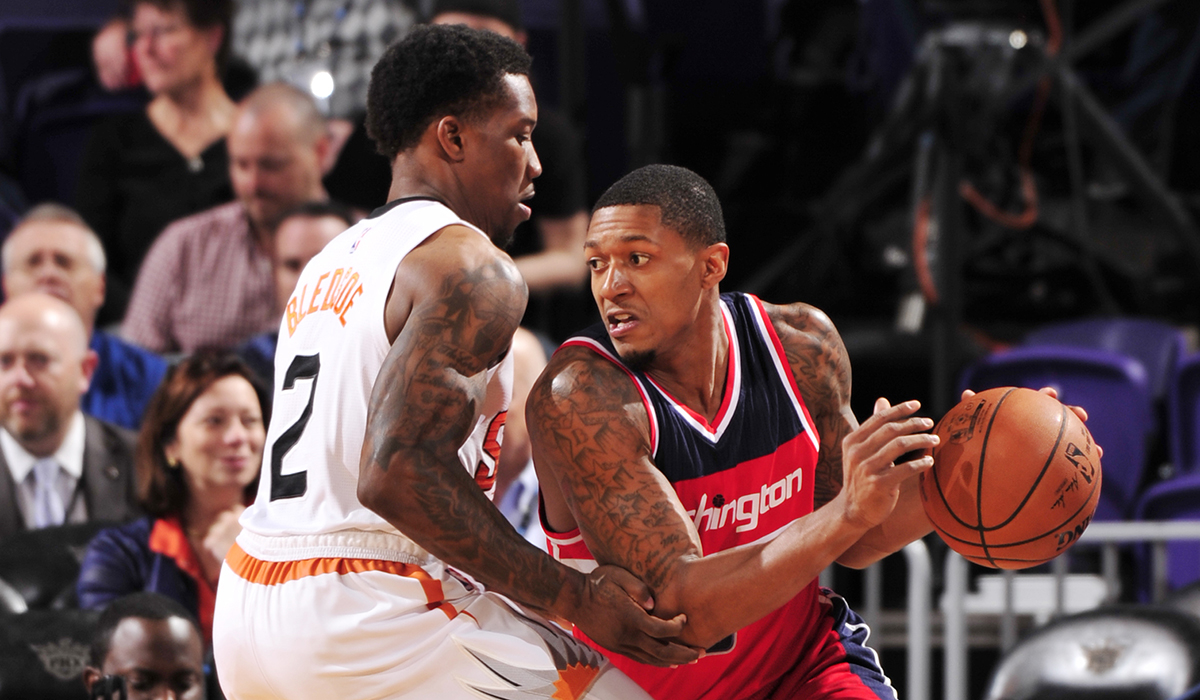 BEAL HOT IN PHOENIX
Brad opened his scoring with a mid-range jumper off the dribble over Suns guard Eric Bledsoe before splitting defenders and finishing a tough off-balance layup in the paint. With six and a half minutes left in the first, No. 3 made his first trey in the left corner off a feed from John Wall. Just 30 seconds later, the Wizards' backcourt redid the sequence from the right corner as Brad hit his other trey of the evening.
No. 3 scored 15 of Washington's 38 points in the opening quarter, setting the tone for a big night.
BB struck again in the second quarter as he brought the ball up the left side off a pick, hesitated, and blew by Suns forward Alan Williams before finishing another layup in traffic between Williams and Bledsoe.
In the fourth, Bradley drove baseline and hit a reverse layup to bring Washington within a point before finishing a pretty runner over Suns center Alex Len, while drawing a lot of contact, to put the Wizards up eight. With the Suns within four and 44 seconds on the clock, No. 3 drove to the hoop and finished the game with a huge two-handed dunk in the lane.
RETWEET
https://twitter.com/TOQM_/status/839299564993712128
NEXT UP
D.C. heads to Denver to face the Nuggets on Wednesday, March 8.
Bradley will look to have another strong showing against the Nuggets after he scored 26 on 4-for-7 from downtown with five assists and three rebounds during their first meeting this season in Washington, a 92-85 win for the Wizards.
Tipoff in Denver is set for 9 p.m. ET.