Behind another big game from Bradley Beal, the Washington Wizards picked up a second straight road win against Western Conference competition.
Brad went 9-of-15 from the field and 5-of-7 from beyond the 3-point line for 23 points while adding five assists, three rebounds and a team-high plus-18 across 34 minutes.
The Wizards won their third straight game as they beat the Nuggets 123-113 in Denver.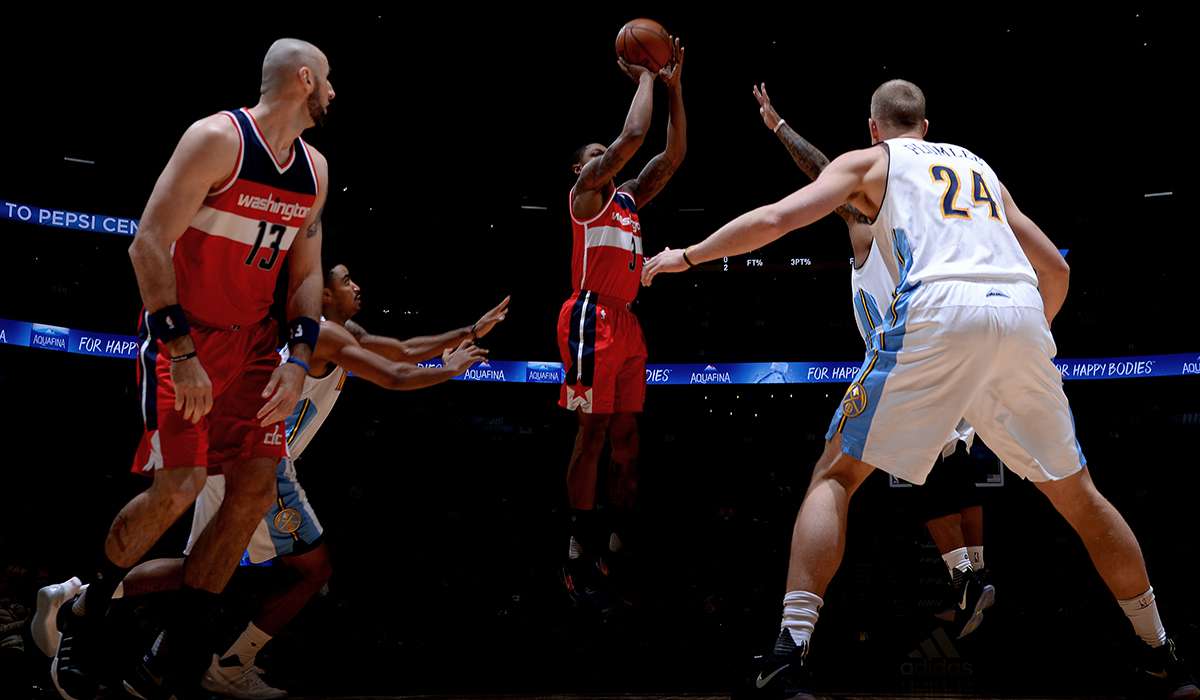 NO. 3 HOT FROM THREE
Brad opened the Wizards' scoring with a mid-range jumper off the dribble off a John Wall assist, and later in the first, he hit his first trey off a feed from Wall. With 5:07 left in the first, No. 3 buried his second trey of the night to pull the Wizards within a point.
BB struck again in the second quarter, this time as a distributor. With 4:37 to play in the half, he hit Wall for a trey and followed it up by assisting his All-Star teammate again the next possession. With three minutes to go, Bradley sunk his third trey of the evening and ended the half with a driving layup to put D.C. up 67-50 at the break.
In the third, Brad assisted Wall for another trey and Otto Porter Jr. for a layup to keep the Wizards up 21. No. 3 then made another driving layup and trey to extend the Wizards' lead.
In the fourth quarter, Denver was determined to entertain their home crowd and cut into the big deficit they faced. BB checked back in with 10:37 to go while still nursing a 10-point lead. He was able to keep the margin for D.C. by stroking another trey and grabbing some timely rebounds before being pulled with 30 seconds to go and the game in hand.
RETWEET
https://twitter.com/B_Skip17/status/839663100290809856
NEXT UP
D.C. heads to Sacramento to face the Kings on Friday, March 10.
Bradley will try to replicate his strong showing against the Kings in their last meeting when he scored 31 on 7-for-13 from downtown with three assists and six rebounds in Washington, a 101-95 overtime win for the Wizards.
The Kings are coming off six straight losses and will look to right the ship back home against the Wizards.
Tipoff in Sacramento is set for 10:30 p.m. ET.