The Washington Wizards know they can score with the best teams in the NBA on a nightly basis, but the mantra for Bradley Beal and his teammates has long been that offense will only get them so far without a defense to back it up.
After another win on Monday, in which they held their opponent under 100 points, their third straight example of each, the Wizards feel they've found the groove they needed to on the defensive end as well.
Washington put on a clinic in balanced team effort in Monday's 110-92 win over the Sacramento Kings. On offense, six Wizards scored in double figures, and the team tallied 30 total assists. On defense, Washington held Sacramento to just 40 percent from the field, this despite the Kings shooting a torrid 52 percent (12-of-23) from deep.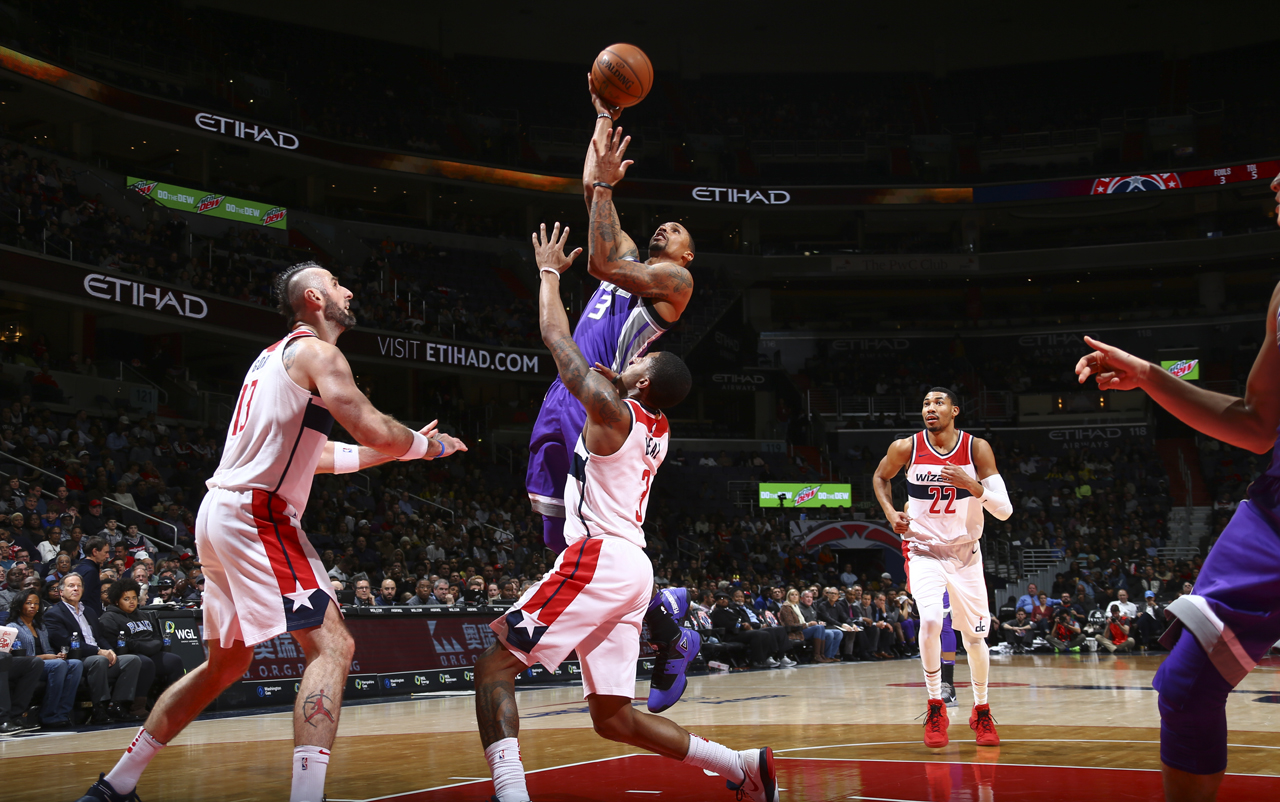 They did it by collapsing their defense and forcing Sacto's big men into tough shots, then grabbing rebounds and moving in transition. The Wiz totaled 50 rebounds to Sacramento's 34 in the victory, which more than made up for the turnover margin (12-10) slightly favoring the Kings.
After the game, BB cited the team's aggressive defense over the final three quarters as the catalyst for the victory,
"That was definitely the difference-maker, being able to get those stops, limiting them to one shot and getting out in transition," Brad said.
It was actually Sacramento that jumped out to an early lead, dropping 32 points on the Wiz in the opening frame. According to BB that was a case of his team failing to be aggressive enough on defense. But they flipped that on its head after the first frame, allowing just 60 points over the final three quarters while coming back on offense with a 32-point quarter of their own in the second to take the lead for good.
https://twitter.com/NBATV/status/930240170611187712
It wasn't an eye-popping evening for BB in the scoring department, as he finished with just 14 points, but he posted season highs in rebounds and assists, with seven in each department, doing plenty to make sure Washington grabbed their third straight win.
"I was actually kinda happy," he said. "Usually you looking in the box score and I don't have too many assists. So it was good to see that number up higher, and for me to create a little bit. I still have to be aggressive and take what they give me. They were doubling a lot on pick and rolls and clogging up the paint, and I trust guys to be able to make the next play and knock down shots."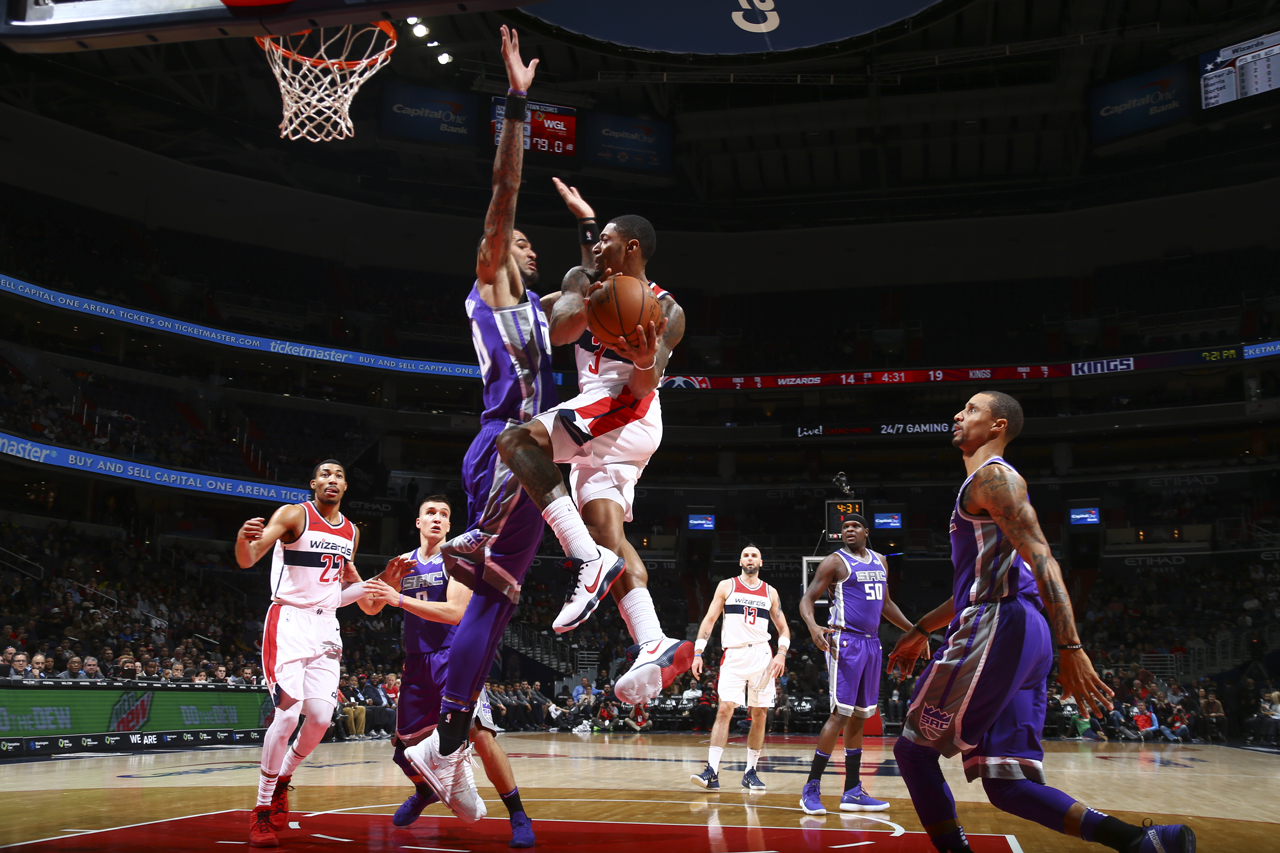 The win marked Washington's third straight, matching their season-best winning streak. Now they look ahead to a home and home with the Miami Heat, first in Miami on Wednesday and then back at The Vault in D.C. on Friday night, as they seek to gain momentum early in the season after losing five of their previous seven before the current win streak began. But, the Panda knows there are a lot of games left to play this season, and the team needs to stay focused and level-headed to be successful.
"We've been positive throughout," No. 3 said. "No heads were dropped. We stayed together. We realize it's a long season. You can't get too high. Can't get too low. You've got to stay even keel. We've been doing that. We're definitely happy now. There's always positive energy and happy faces in here when you win games."