We came into this year with high expectations.
As of this writing, we're about a sixth of the way through the season and we kind of have mixed feelings about where we stand. We don't have the record that we want to have. We feel like we should be a lot better. But at the same time, reality is reality. We are what our record says we are right now.
We've learned a lot about ourselves early in this season, who we are and how we can be better. We've learned that we need to respect all of our opponents.
On our first West Coast trip, we started in Denver and came out with an edge to us and we got a great win there. And then we went to LA to play the Lakers, and we laid an egg. We kind of got complacent and got cocky. We thought we were a little bit better than we were. You have to stay humble with success. You have to learn how to deal with it. And we kind of got hit in the mouth.
We lost to them, and then we went up to Golden State. We battled them. We were up 18, and I put my team in a bad position by not being on the floor.
I'm not going to dwell on it. There was some trash talking, some pushing and some elbows. It was a bunch of stuff. I will say that I got out of character—I think we both got out of character. I know I can't jeopardize my team, and put myself in a position to be able to get ejected like that. I've got to stay more poised and composed as much as possible throughout the course of a game and not let my team down like that. I always go back to myself and my character. I have to be a lot better than that on the floor.
The difference between those two games, both losses that could have been wins, is stark. We started strong but ended up being flat in LA. We didn't play with that edge. Then we showed up against Golden State. We were battling against them and we didn't have the outcome we wanted. We ended up turning it around against the Kings on the last game of the trip. We played the way we're supposed to play, came out defensively with an edge, and got up early on them, then continued to keep the pedal on the metal that game.
So the ups and downs of that trip, all four stops, are definitely something we can learn from.
A TURNING POINT
The loss to Dallas was the real wake up call. That was a huge letdown.
We know our fans were disappointed, coach was disappointed, and frankly we were disappointed in ourselves. We watched that tape, and it was like, "Wow. We can't be playing like that." We weren't disciplined. We gambled a lot. We weren't rebounding. It was really just about our effort, not getting out there and doing whatever it took to get stops. We didn't guard one-on-one well. We didn't guard our pick and rolls the right way. And it hurt us.
Then on the offensive end, we were taking bad shots, which led to easy transition points for them. We feel like our half-court defense is good when it's set, but if we're not able to get it set, it's difficult to stay in the game. You're just giving away free and easy points that way. At the same time, our half-court defense wasn't where it needed to be that night either, so it was kind of a messed up game from us all around.
But after that we looked in the mirror and what we saw was that we just have to do whatever it takes to get better. We have to continue to work in practice, drill it each and every day, and get to a point where it is second nature to us, get back to that nasty defensive team that we were last year.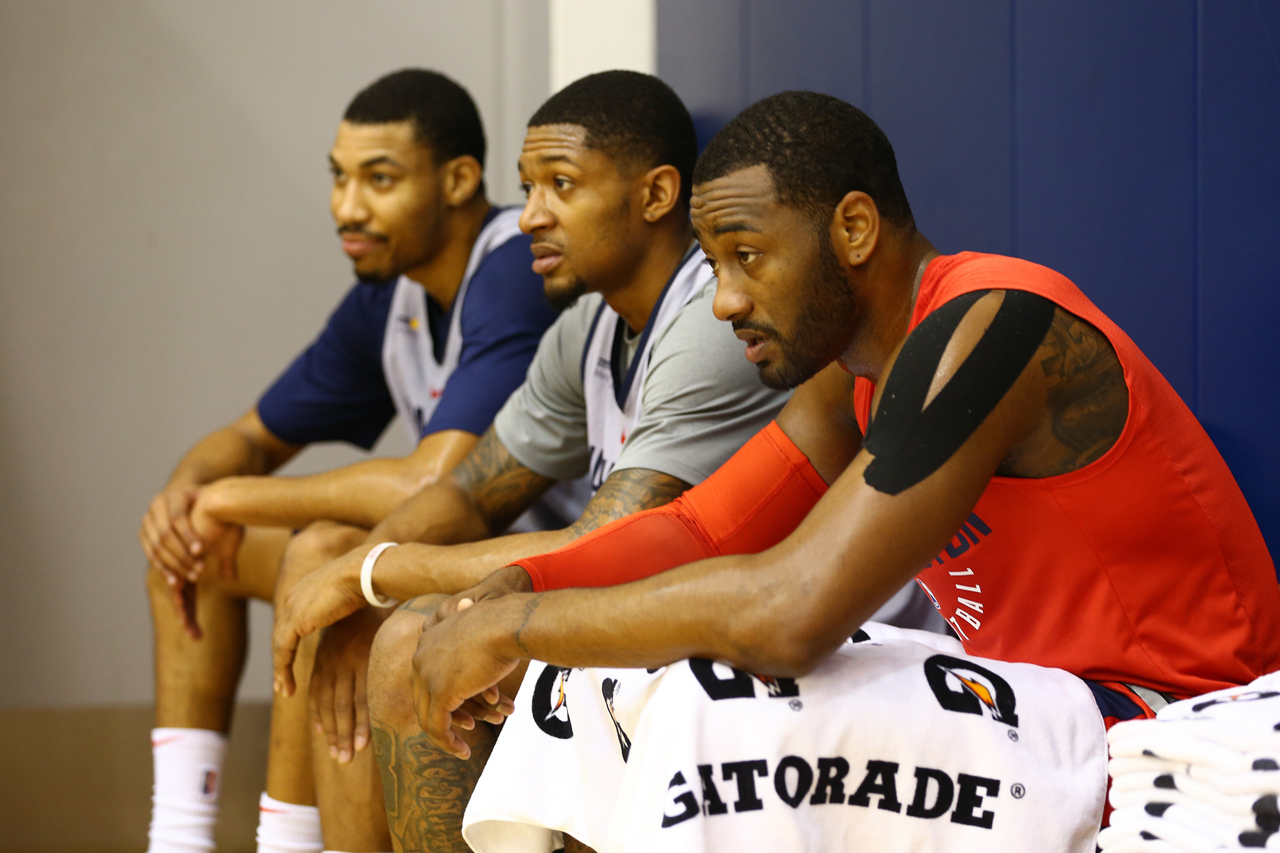 Sometimes we get too consumed with offense, and offense is rarely our problem. We score 110-plus points a game. That is always enough to win you a ballgame, but at the end of the day, if you can't stop guys, you're not going to be able to win games, let alone a championship.
Playing well on defense is a commitment from everybody, and it's about sacrifice and it's about pride. You have to sacrifice your body. You have to sacrifice your energy and your efforts to give your all on the defensive end. John and I know it starts with the two of us. When the team sees us two getting after it on the defensive end, everybody else follows suit, playing with energy, and getting to where they are supposed to be.
You also have to learn from your mistakes. We did that against the Lakers when we played them the second time. We lost to them in LA and it started a bit of a slide for us. We sensed an opportunity to make things right when they came to our place. We just got back to our principles.
Starting with that win, I think we've really gotten back into our defensive mindset. That's something that we had been lacking in a couple of games before that. We've been holding teams under 100 and we will win a lot of games when we do that. Now we have to learn to be more consistent so that we don't stumble and have losses like we did against the Mavericks.
It's still a work in progress. It's early in the season, which is a good thing, but we still want to be better. It's about holding guys accountable. We hold each other accountable. We're honest in telling each other what we're doing wrong, and we're all accepting of the criticism. The criticism doesn't necessarily bother us, because nobody is harder on themselves than we are. We know we can be a better team. We know that we can do all these things that we continue to preach.
But that's not enough. We have to put it into action.
SPREADING THE LOVE
With John and I both being as aggressive as we have been, our offense has been humming this season.
Coach wants us aggressive at all times. We do a good job of creating shots for ourselves and creating shots for our teammates, but it can't be all about us. We've got to give guys like Otto and Keef opportunities, get them the ball in their spots and make sure that they're incorporated into the game. We have to do a better job of it of course, but at the same time, we are going to continue to be aggressive and do what is best for the team.
I've got to shout out Otto. He has been doing a terrific job with the opportunities he's been given and I feel like it's flying under the radar a bit. But he worked tremendously hard in the offseason and it's paying off.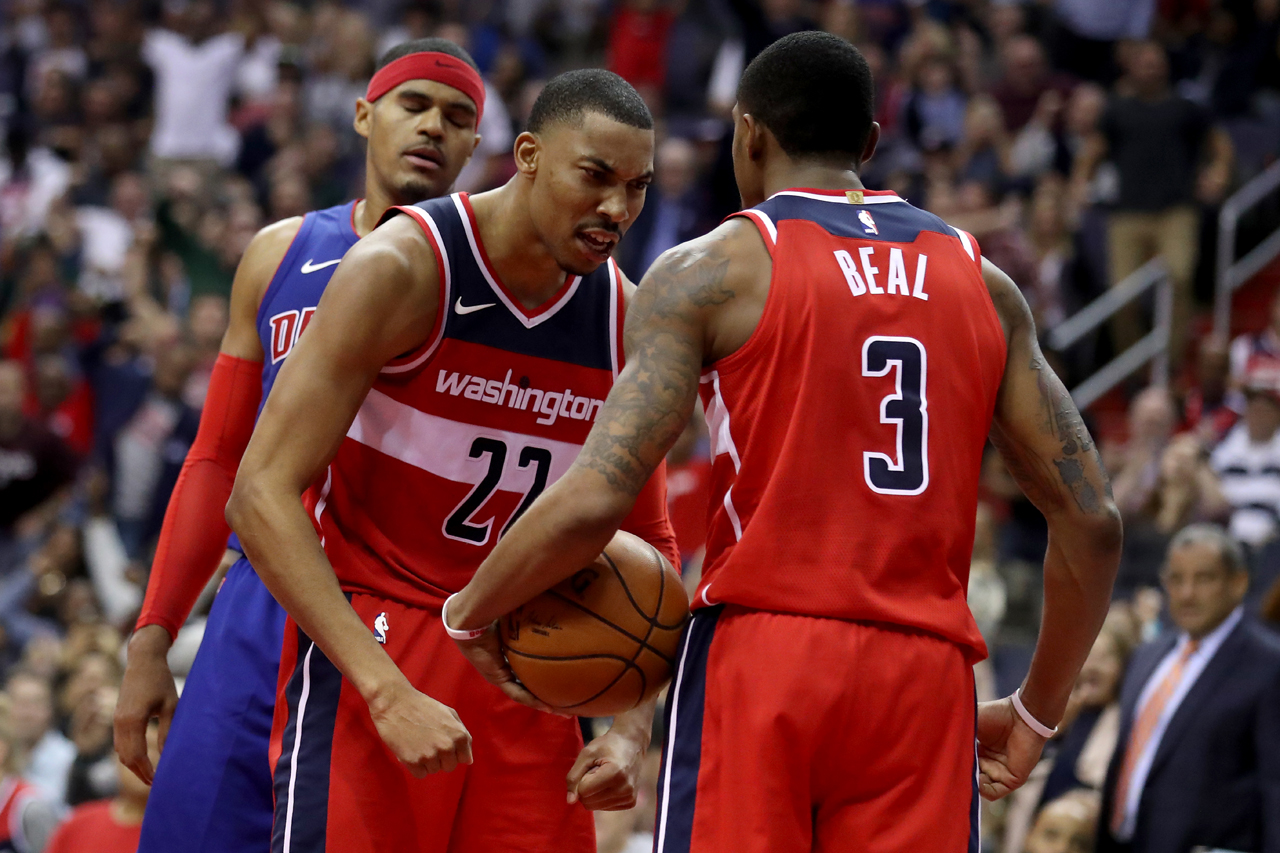 He's living up to the faith the team put in him and proving his worth. I know that feeling, when you sign on that dotted line—man, it's a huge weight lifted off your shoulders. I didn't go through the process that he went through during free agency, and testing the waters with other teams, so I can't necessarily speak on that. But when you sign that deal and the weight comes off your shoulders, it's this great feeling that now you can just focus on your game, and getting better.
He's doing just that. He is getting better night in and night out. This is everything we expected him to be. He's been huge.
Getting Keef back healthy has been vital too. He is still getting his wind back from missing the first couple games, so his minutes aren't crazy high right now. We're working him back in, slowly but surely. But when he is fully incorporated into the lineup, that just makes us a lot better.
He is able to switch out and guard guards, and he is able to rebound with the best of them. And he can score from various areas on the floor. His versatility and size are both things we need, so we're definitely happy to have him back.
I also feel like the guys off the bench are doing a tremendous job. Mike Scott has been a big addition for us. He comes in and gives us energy, and gives us points. From the three-point line all the way into the post, his face-up game is one of the best in the league in my opinion.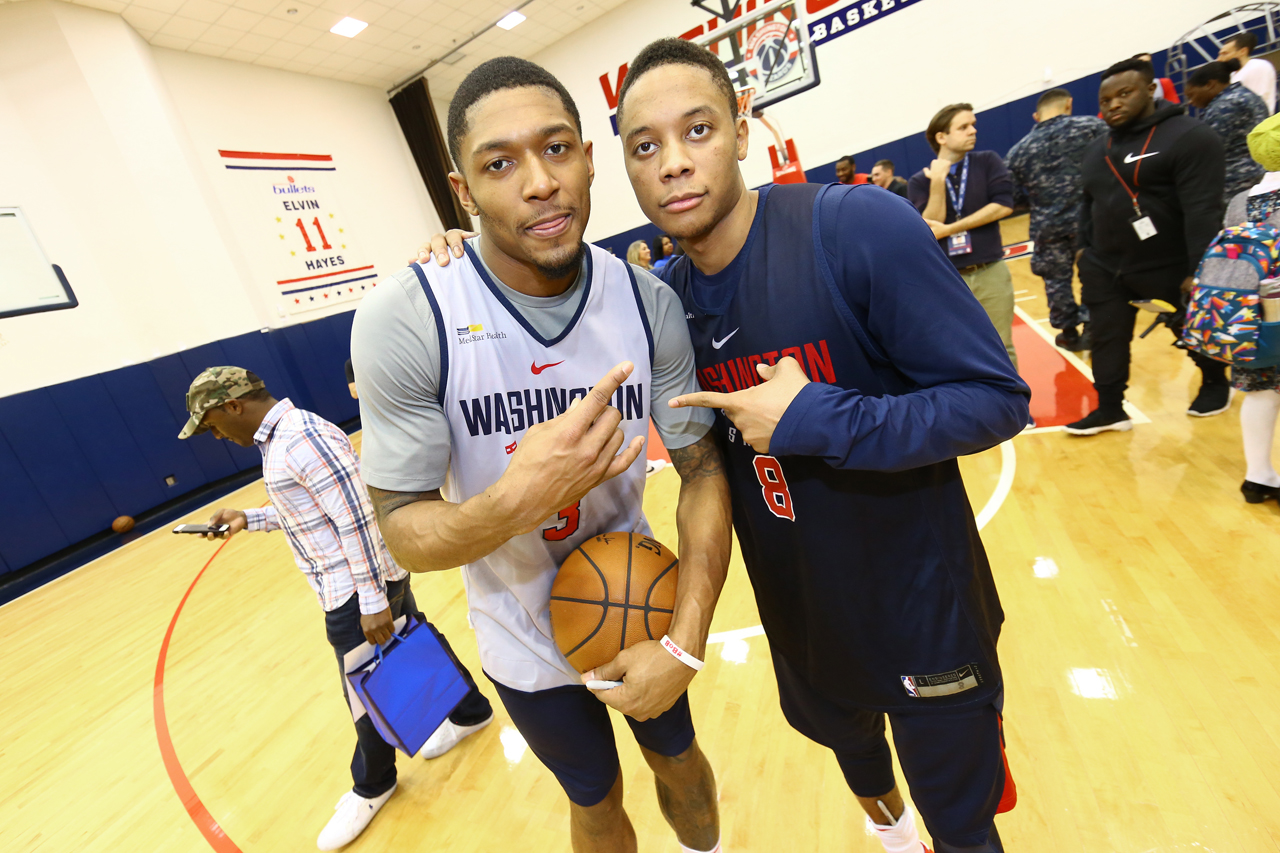 Tim Frazier is a great backup for John. The way that he is able to move the ball, get guys shots, get guys going. He is a true point guard, a true motivator out there. When he is on the floor, he is in control of the team. I love what he does out there.
And then Kelly Oubre is constantly growing. We need him to be our best defender as always and he is constantly developing. He is shooting the three at a high percentage right now too, so his work in the offseason has really paid off. He's still young, but he's becoming the guy we need him to be.
PERSONAL BESTS
I'm pretty happy with the way I've performed the last few weeks, especially on the offensive end.
I've been really locked in and doing whatever it takes to put my team in a position to win. Unfortunately, a couple of my big nights came in losses, and I would definitely trade those points for a win any day. But my teammates believe in me to put the ball in the basket, and that is what I try to go out there and do each and every night.
I got really hot at one point and just happened to be in a zone to where I felt like the hoop was the ocean and continued to stay in attack mode, getting to the line as much as possible and knocking down some shots, and just staying aggressive.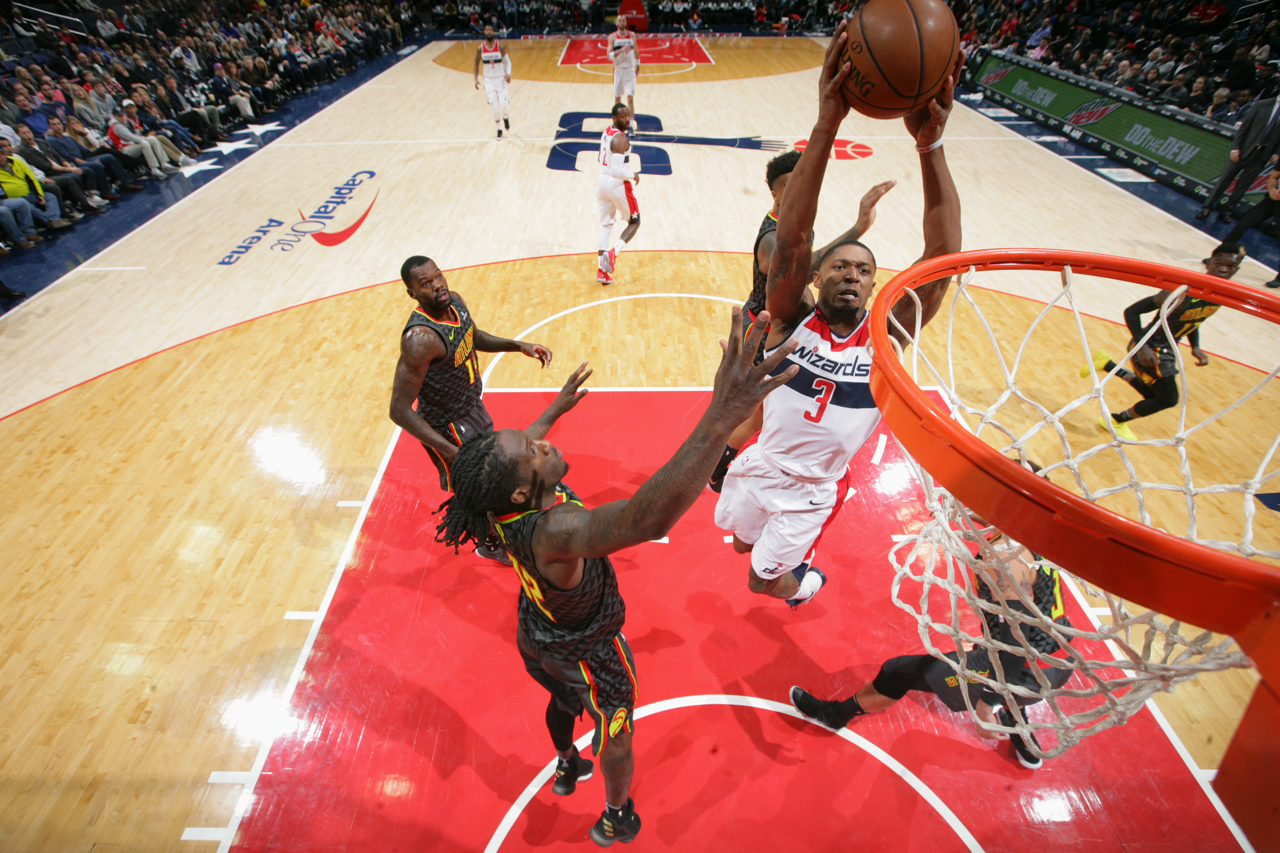 Getting to the line more has been a point of emphasis for me. It's something I worked on in the offseason, through ball-handling as well as making sure I finish through contact and creating separation so that I'm able to do so. I think attacking the rim the way I have been expands my game a little bit more and spreads it out. It keeps me versatile.
A lot of teams have started to play me for my jump shot, my step-back. That is one of my go-to moves and one that I love to do, but it's not all I can do. I kinda had a feeling that that would happen this year, so creating space and getting to the basket is something that I worked on. The game plan has been to keep me off the three-point line as much as possible and other teams are doing a great job of doing it, so I am staying aggressive. I want to be a scorer and be able to put the ball in the basket in a variety of ways.
It is definitely still a work in progress. I am going to continue to stay aggressive and continue to attack the rim. It puts me at the free throw line a lot more, where I can get some easy points, and a goal of mine is certainly to increase my free throw percentage. But attacking in general just gets me in a better rhythm than coming out and shooting jumpers. When you get to the basket, see some layups and some shots around the rim go in, that is always a confidence booster.
It's great to see the ball in the basket that much. But Coach Brooks is always getting on me to just stay aggressive, stay confident in myself, be confident in my shot and I've held true to that so far this season.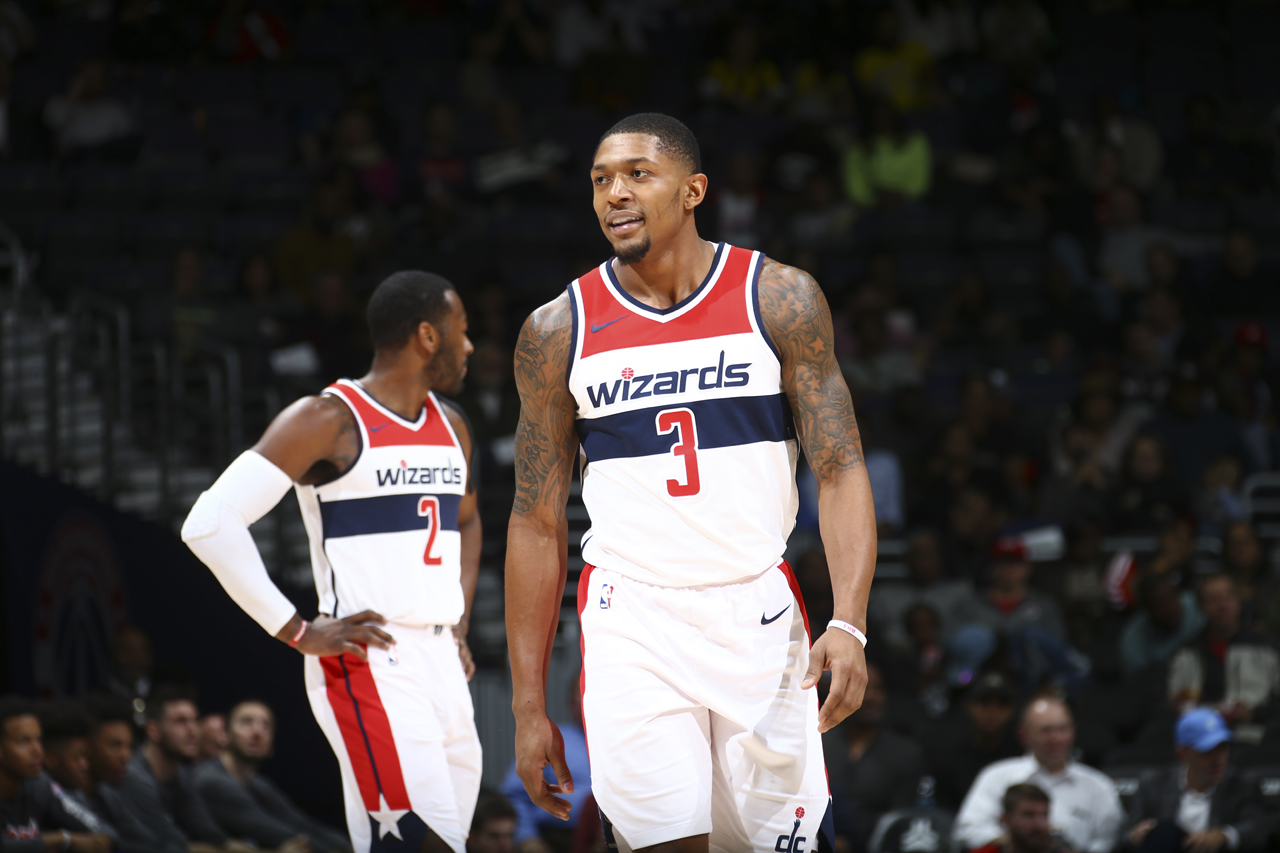 I've also made a point of being more active on the glass, getting more rebounds. I think it's helping our bigs out. They do a great job of battling each and every night. They are always in the trenches, and have to protect the rim. They get beat up down there, so as much as I possibly can, I try to get some rebounds to help them out. It also helps us start our fast break better. I am able to push the ball and get the ball up the floor faster and get into our transition game. So my rebounding has been paying off a lot more than it had in previous years.
I am a goal-oriented guy, so to see myself accomplishing goals early on throughout the year is a great thing. That said, I still want to be more consistent, be more aggressive on both ends of the court, get better defensively, contain, and improve all my stats and my goals that I've set for the season. I'm always my toughest critic. I always feel that I can be better and get better at everything. I still have a lot of work to do.
STIFF COMPETITION
Things have been crazy across the league so far this season, but it's still early so it's hard to gauge where anybody really stands. Most guys are just getting their wind back and teams are making adjustments. It is a long season. Everybody is less than 15 games in; we still have 60-something more to go. It's going to be crazy. You never know what will happen. You never know what changes could be made, how guys are going to start playing.
For the most part, we try not to focus too much on other teams, because we have our own situations to deal with. All we have to think about at this point is our own success. It's a matter of controlling what you can control, and that's the Washington Wizards.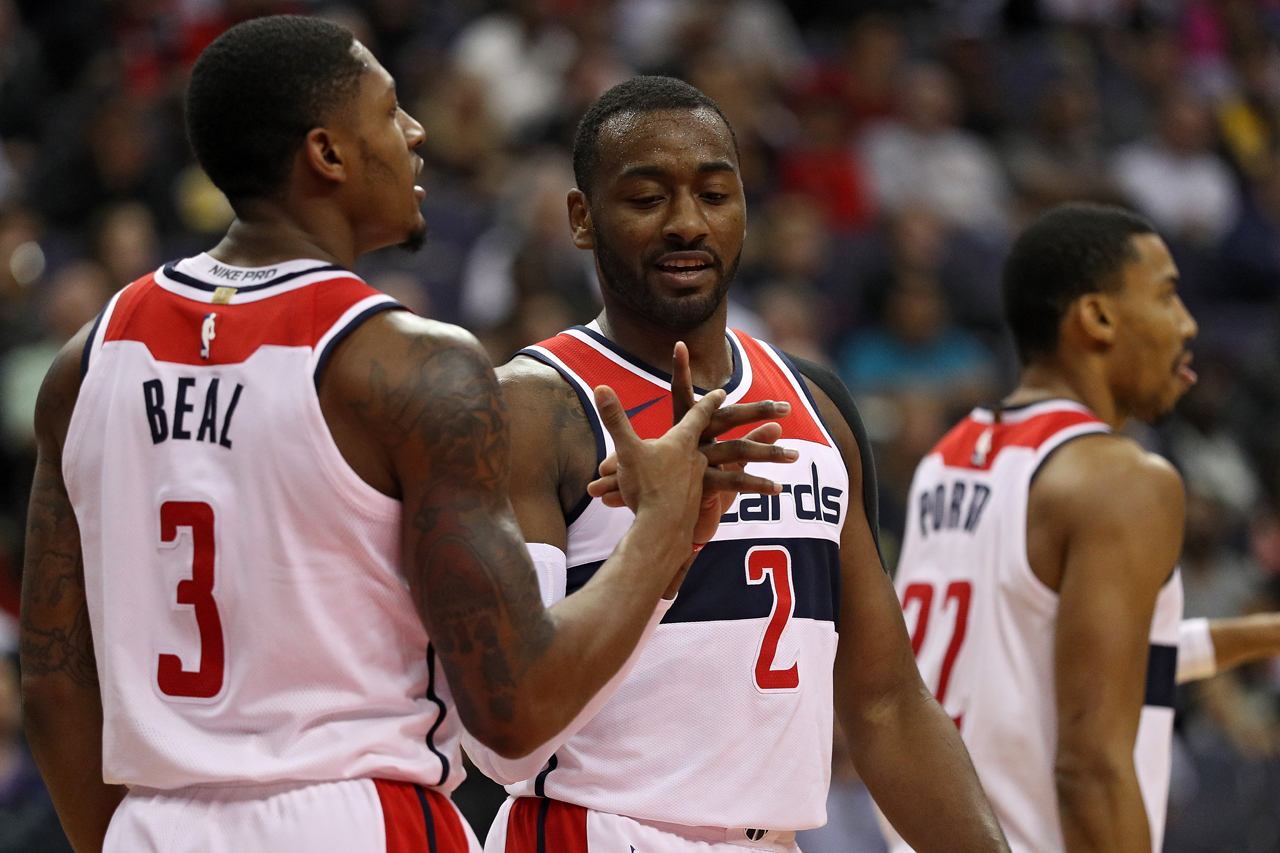 Still, you can't help but glance at other teams, especially when you play them. We went out there and played the Warriors and gave them a run for it. But they showed us they are still great. They had a bumpy first few games, but now they're starting to play really well. They've still got scoring from all dynamics on the floor. They have long, athletic guys and they take advantage of all opportunities. They are very hard to guard and they are a great defensive team as well.
They are still the team to beat. They won the championship. They still hold the crown. They hold it until somebody knocks them off. Hopefully we can make it that far, to be able to play somebody out West, be it them or someone else in the Finals.
In the East, it's going to be a fight. We played Cleveland, and that's another game we had a chance to win. If we had gotten off to a better start, we wouldn't have been put in that position at the end of the game. We gave up 40+ points in the first quarter, which is way too many points to give up in any quarter. Our defense wasn't that good that game either. LeBron got hot, and when a player gets hot, we probably should have made some adjustments. But the reality was we didn't defend well.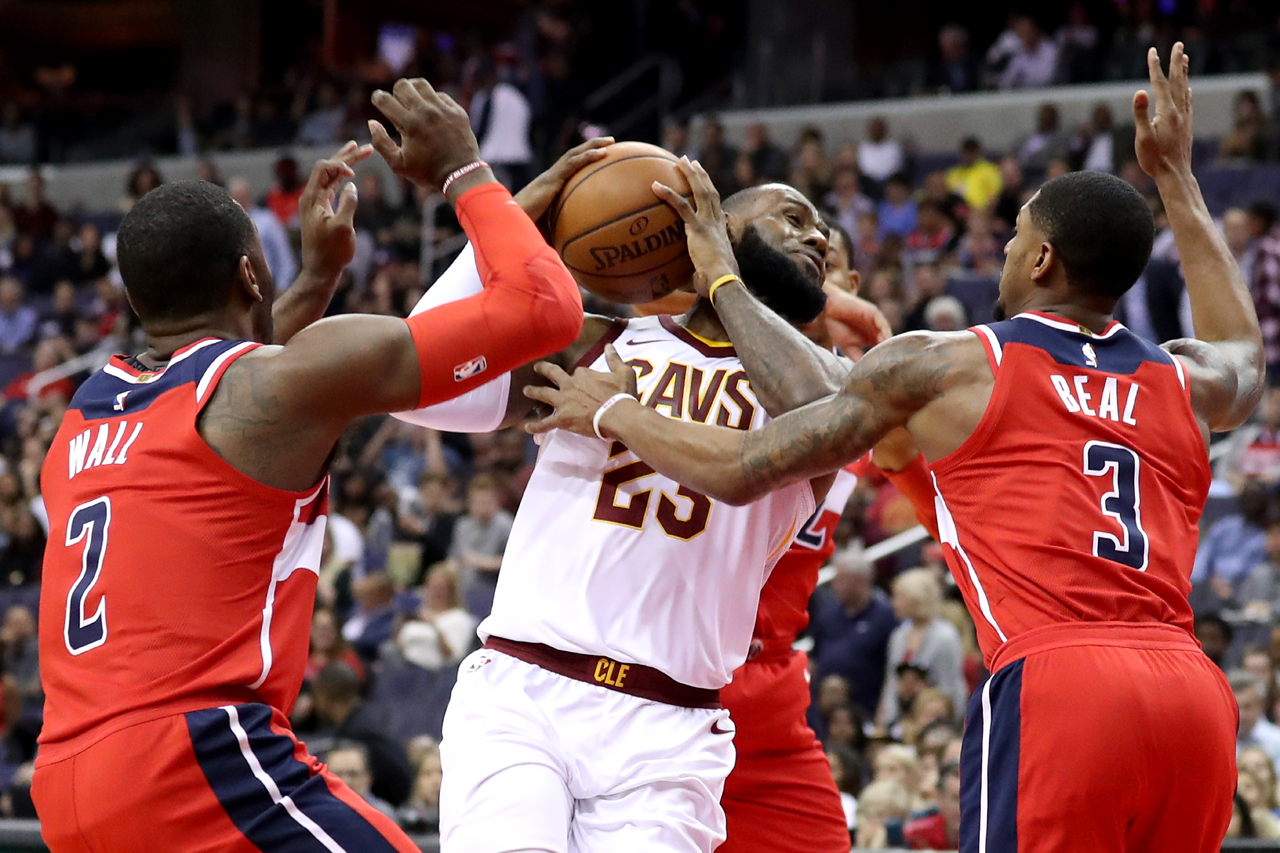 But we feel like the conference is wide open. The seeding right now is kind of all over the place. Cleveland is a little rocky. We're a little rocky right now. Toronto is a little rocky. We haven't seen Boston yet, but they're playing really well. They're always going to be a threat regardless of what happens. Brad Stevens does a great job of coaching those guys. You never want to see any injuries happen to anybody, and what happened to Gordon was very unfortunate and my prayers go out to him. But it's always next man up for them, as with every team in the league when somebody goes down, and they've done a great job of that so far.
But come middle of the season, chances are the standings will be totally different. Teams are starting to figure themselves out, their lineups and rotations. Like I said before, I think it's wide open. We have a great opportunity to make something happen, but we have to take advantage of our schedule, take advantage of each and every game.
THE LANDSCAPE
I still believe we're the best team in the East. People look at me like I'm crazy when I say that, but what do you expect me to say? I'm confident in my team. I always have confidence in my teammates. I believe in my team and I will never sit here and say that somebody is better than my team. That's just my mindset. You can call me crazy or insane, but that's just how we are as a team. We believe that we're the best.
At the same time, we respect all of our opponents. We respect what Cleveland has done, their success. LeBron has made it to the last seven consecutive finals. That is something that you can't take away from anybody. But you know, we are trying to establish something to be a championship team. We want to be in the position that they were in last year.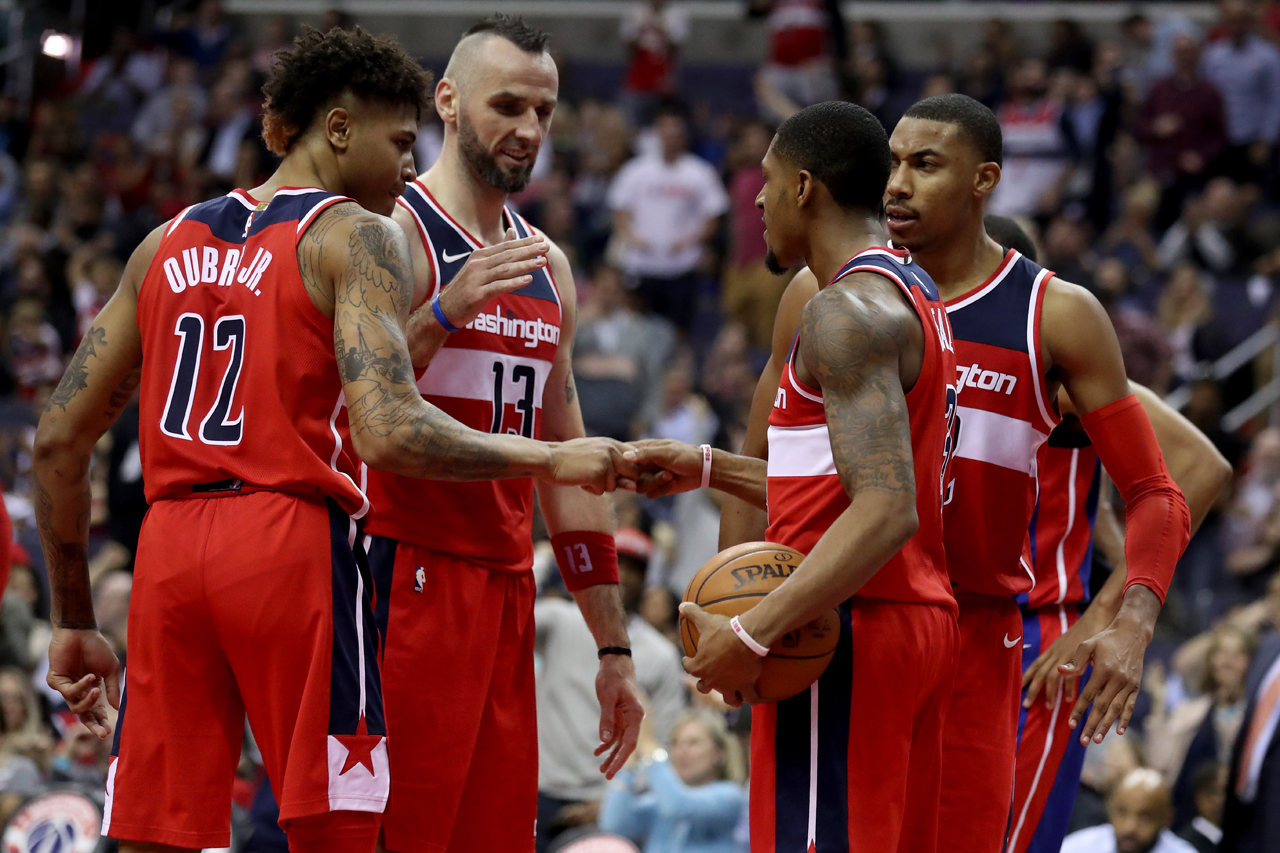 We believe in ourselves. It's not cockiness; it's confidence, and I think there is a difference between the two. We are not sitting here and saying that we're the best team ever assembled. We just feel like we can be very successful this year. We believe that we can get over that hump this year.
People probably think I'm out of my mind for saying that. They also expect us to put it into action. That is something that I can agree with them on. That is something that we are working towards doing. We have to prove that we're the best team and we haven't been doing it so far. But that doesn't change my confidence in us.
To our amazing fans: We're happy to have you along with us for this ride. I know we didn't get off to a great start, not the start that we all had hoped for, but it is a long season, and you can expect better. You can expect excitement. We feed off your energy. We appreciate your support always. We're going to get better for you. We're going to go out there each and every night, and work until we're competing at the highest level. We're going to do what we need to do.
It's going to be a big year for us.