Back in Washington D.C. ahead of the start of 2018 Wizards training camp, Bradley Beal had the unique opportunity to impact the lives of some local young men in The District.
On Tuesday afternoon, Bradley was roaming the halls of Ron Brown College Preparatory School in Deanwood. But BB wasn't just doing so as a visitor. He was named the school's Principal for the Day.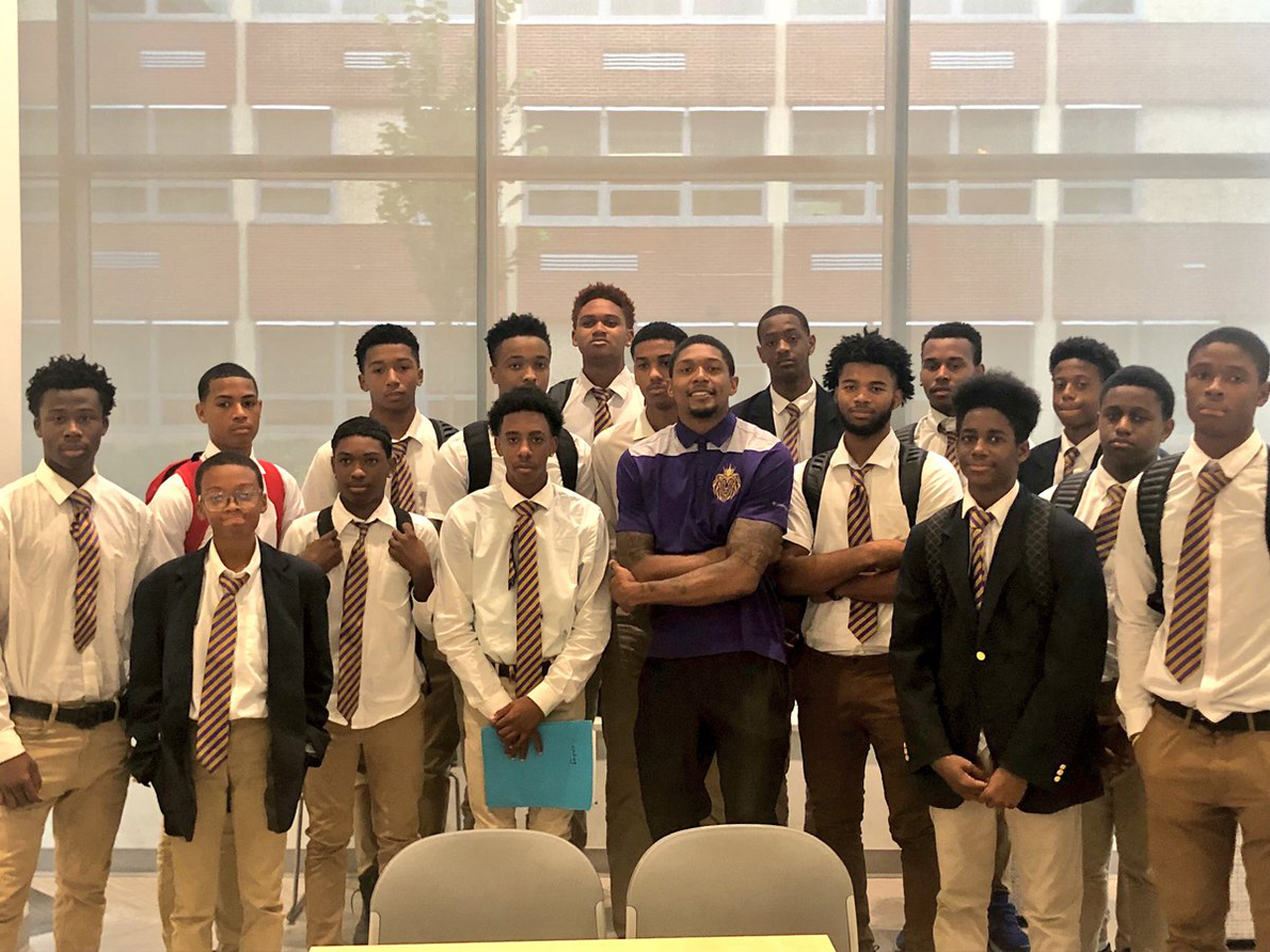 The unique temporary post allowed Brad to impact the lives of some young students in a way that's different than just through what he does on the basketball court
He experiences a day in the life of the school's principal, speaking to students at an assembly and encouraging them for the new school year. Afterward, Brad took the time to speak individually and in small groups with some of the kids to give them advice and inspiration.
Although he won't be their new principal full-time, Beal did say that he will continue checking in on the students he met in the future.
"Thank you to my guys @rbhsmonarchs 🦁 for allowing me to be their Principal for the Day! I loved speaking to each of you and participating in your daily activities. Can't wait to see what this school year holds for each of you. Remember our promise and I will be checking in on you guys!"