It's that time again for Bradley Beal and the Washington Wizards, a fresh start to a new season is here.
Though many of the Wizards players have been in town for weeks, getting in workouts at the team facility on their own, the Wizards reported to D.C. officially over the weekend and met with the press for Media Day on Monday, with Training Camp set to open on Tuesday.
Coming off the first All-Star season of his career a year ago, BB is poised for another successful campaign, and the Wizards have added some new pieces to help push them to the top of a wide-open Eastern Conference.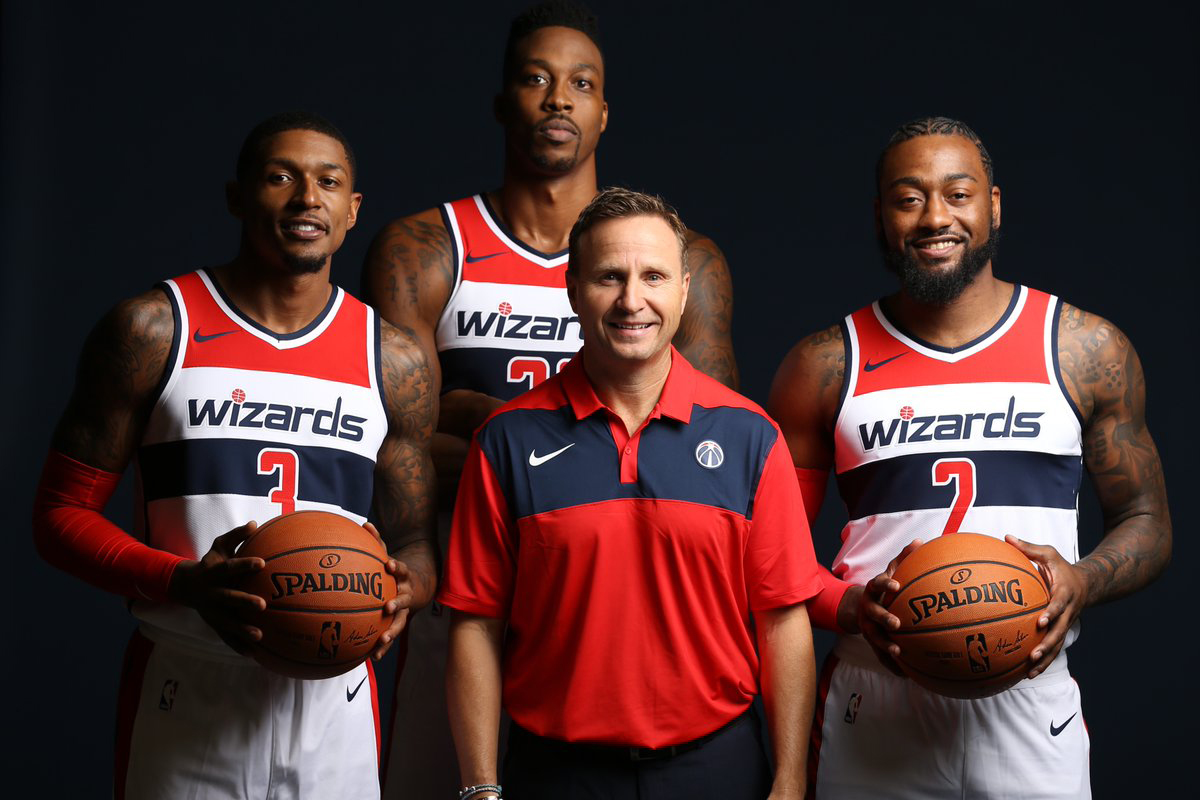 The biggest change to the Wizards this offseason came in the form of the addition of big man Dwight Howard, who is primed to replace Marcin Gortat at center.
Howard is a former All-Star and though he's a few years removed from his last appearance in the league's star showcase, the now 32-year-old big man has settled into an important role in this stage of his career, and turned heads last season, with averages of 16.6 points and 12.5 rebounds per game, for the Charlotte Hornets last season.
Now in D.C., Howard has the opportunity to be a force in the paint while creating space for Brad and John Wall on the perimeter. The veteran big man has thrived in the pick-and-roll throughout his career, which should complement Beal and Wall nicely.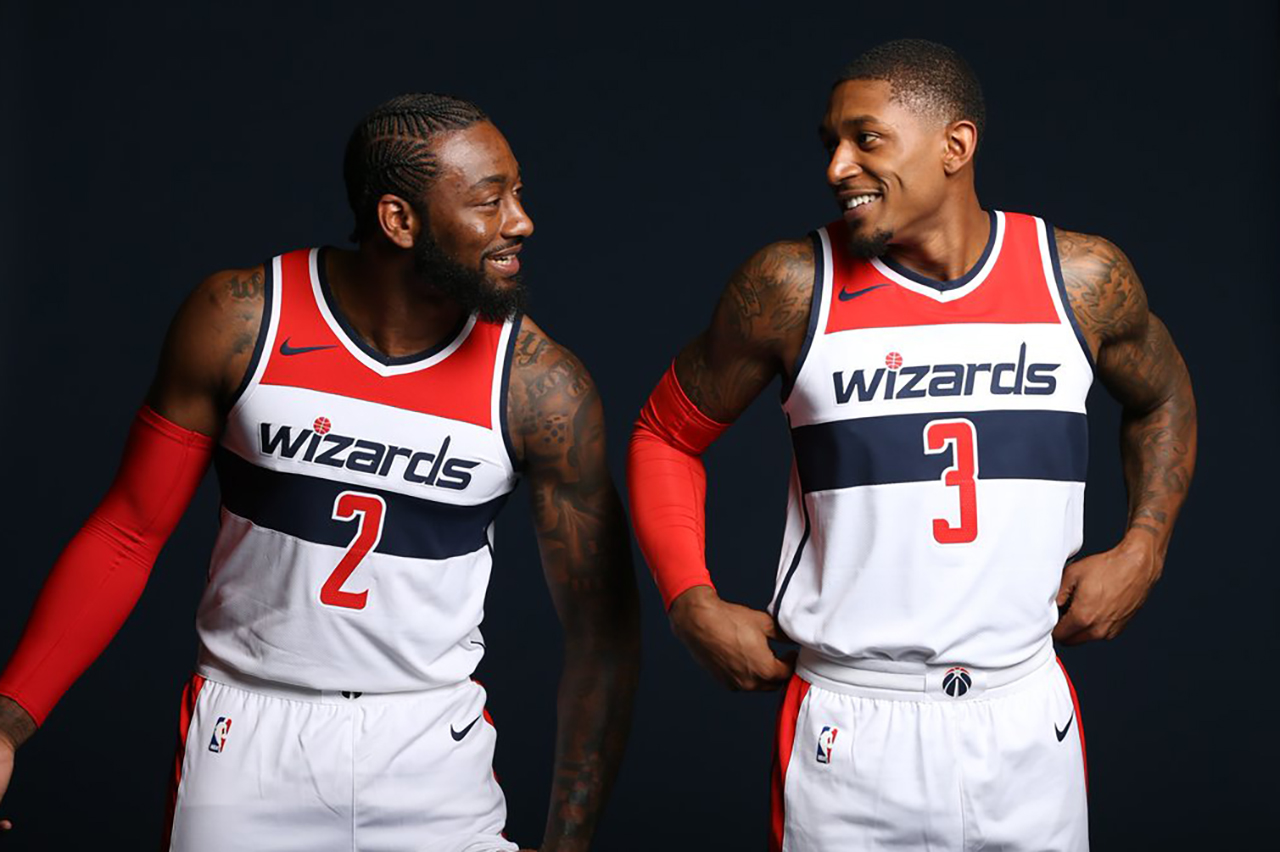 The Howard addition gives D.C. a projected starting five of Wall, Beal, Otto Porter, Markieff Morris and Howard. Their reserve group includes a new addition as well, guard Austin Rivers, who was obtained in a trade that sent Gortat to the Clippers over the summer. The Wizards then drafted highly regarded University of Oregon star Troy Brown in the first round of the draft, and Washington also signed forward Jeff Green to round out one of the best benches they've had in a number of years.
"We have the most depth since I've been here," Beal said. "We have the pieces, now it's time to get off to a good start. We're ready to get to work."
One of the things D.C. has been keying in on improving is their defense, and Howard's presence could take the Wizards to another level in that regard, providing rim protection that has eluded the Wizards in recent seasons. Morris expects the addition of Howard to help he and the rest of the Wizards play better team defense as a result of having a legitimate shot blocker down low.
Porter and reserve swingman Kelly Oubre also return and will be looking to build on their successful seasons from a year ago. They provided valuable minutes and earned plenty of experience last season when Wall missed time with injuries, so they will be confident headed into the new year, looking to propel the team forward again this year.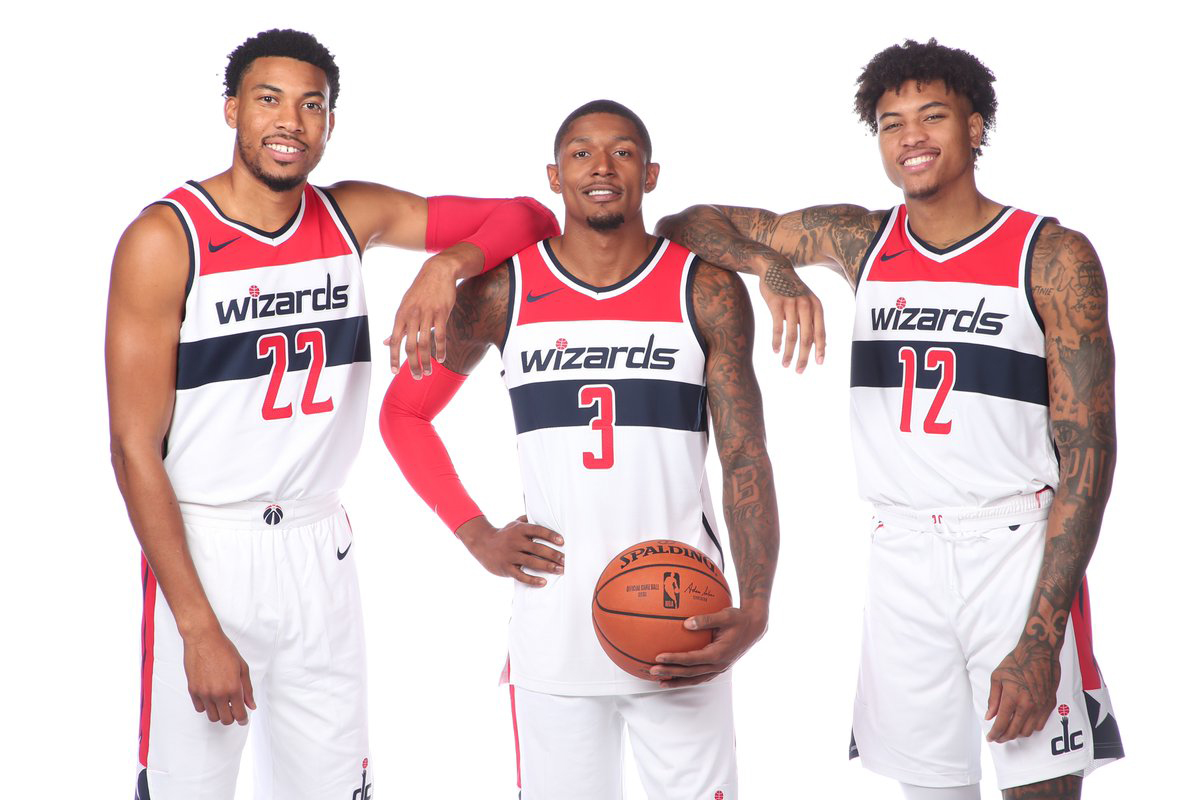 The Panda has plenty of individual goals for the upcoming season, including returning to the All-Star Game in February, but with such a talented roster, his focus is on winning games and making some noise in the playoffs this year. If that happens, he knows the individual accolades will follow.
"Our team goals and what we have in our locker room and what we want to accomplish are far more important and better than what I have individually," Beal said. "But, I feel like as long as we continue to mesh well while we're on the floor and take care of what we have as a team, all my individual goals and success will take care of itself."
It's an exciting time of year for Wizards fans and players with plenty of reasons to be hopeful for a successful season, but Beal and his teammates know the work that needs to be put in during training camp and every night of the regular season to make their goals a reality at the end of the year.
"Everybody's on the same page," Oubre said. "Everyone's backing each other up, our expectations are to do some big things. The time is now."
https://twitter.com/WashWizards/status/1044269705341665280