Bradley Beal followed up back-to-back 44-point performances with a game-high 34 points, along with six boards and eight assists against the Orlando Magic (6-7). Unfortunately, with the narrow 125-121 defeat, the Wiz fall to 3-8 on the season. On a personal note, No. 3 tallied his sixth 30-point game of the season, and subsequently became the fifth player in Wizards history to score 10,000 points in his career.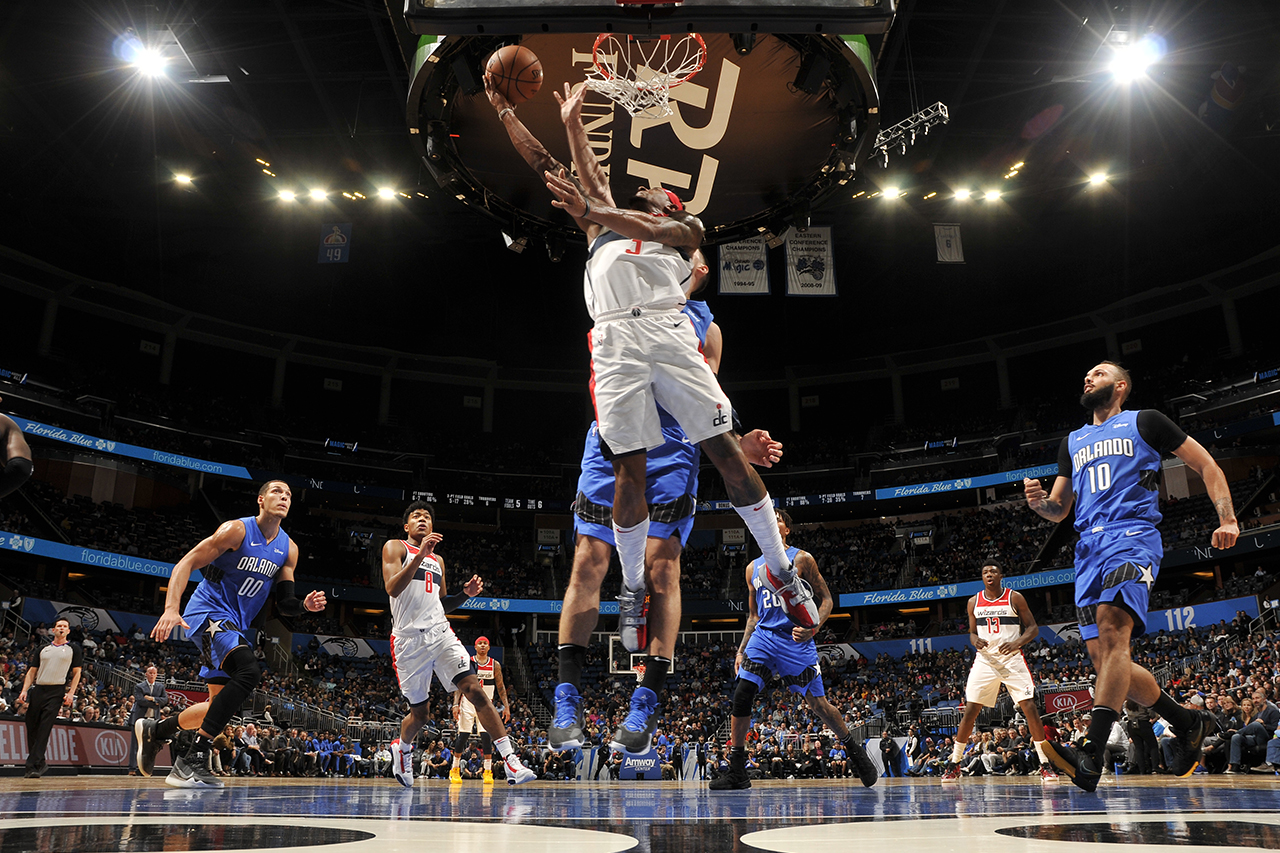 Despite the loss, this team continues to compete, which in time, will translate to better results.
"I like the way we compete," Wizards head coach Scott Brooks said. "It's fun to coach, it's fun to watch. We've got some things to work on and we will continue to work on. We've got to make sure we're squared away on a lot of things that we talked about going into the game."
What makes Beal and the Wiz fun to watch are their ability to go on an offensive run at any moment and close a gap rapidly.
On Sunday, Washington did just that. Trailing by 12 with four minutes left in the game, the Wizards authored an 18-7 run over three minutes, cutting the Magic lead to one. No. 3 was dominant during this spurt, scoring 13 points, hitting all four of his field goal attempts, including three from deep. He shot 5-of-10 from beyond the arc on the night.
However, Washington was never able to regain the lead despite a herculean effort to get back in the game late.  A subsequent 5-0 Magic run, which included a jam by Markelle Fultz, who finished with a career-high 19 points, essentially put the game out of reach.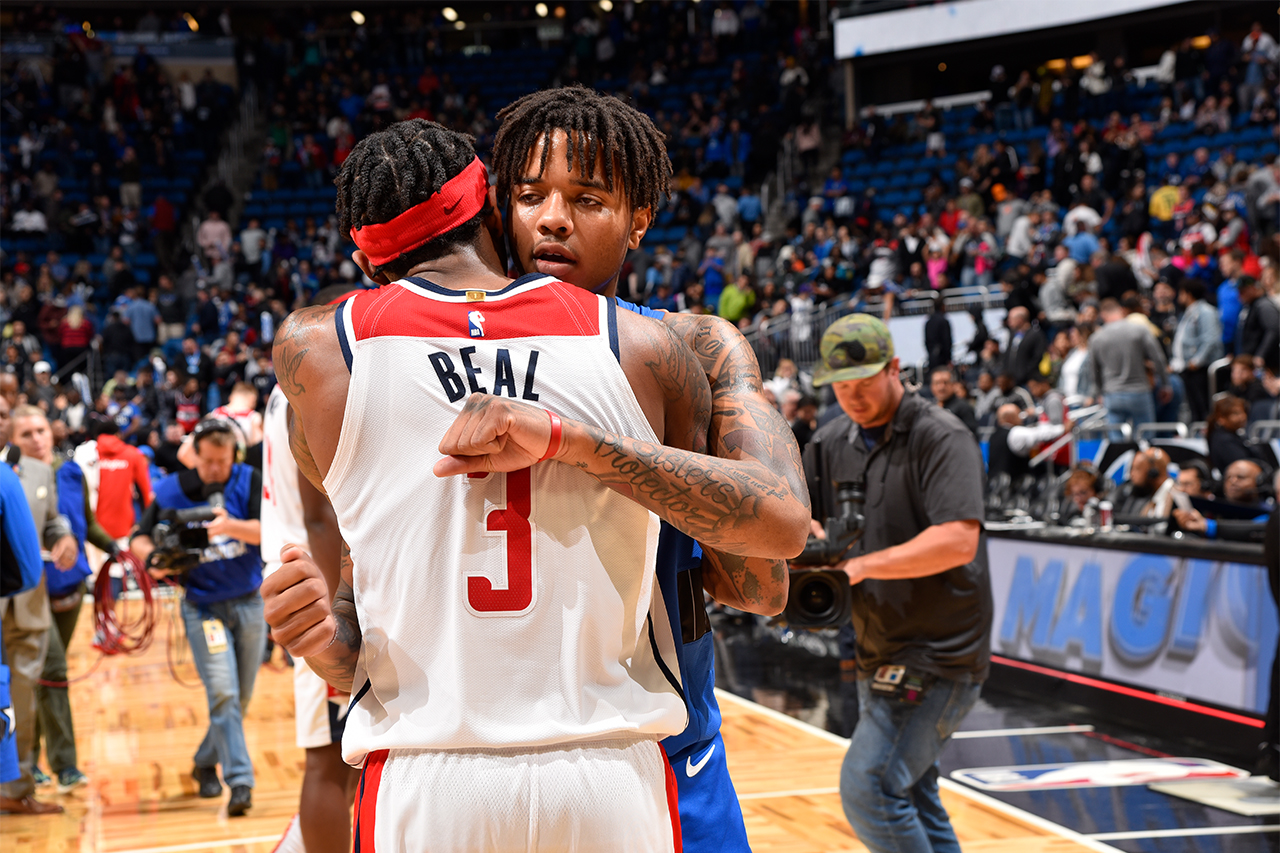 Thus far, the calling card of the Wizards has been a potent offensive scheme that can score bundles of points, even from its bench. This held true on Sunday. The Wizards showcased that they have one of the most productive benches in the league.
Washington had four players come in off the bench in Orlando. In total, they combined for 52 points, led by C.J. Miles (21), Davis Bertans (15) and Mortiz Wagner (12). Twenty-one of those 52 bench points came in the second quarter alone. At this juncture in the season, the Wiz are averaging 45.0 points per game from their second unit, tied for second in the NBA.
Washington knows they have a lot to be proud of through 11 games. That said, their record isn't where they want it to be, and there is still work to be done.
"We just have to keep chipping at it," Beal said. "We compete hard enough to win every game. We are top five in offense. We know that is not the problem. We just have to get stops."
No. 3 and the Wiz will have two days off before they return to the home hardwood of Capital One Arena on Wednesday night to take on the San Antonio Spurs (5-8). Tip-off will be at 6 p.m. ET.