Bradley Beal extended his streak of consecutive 30-point outings to five games in a thrilling comeback win over the Charlotte Hornets on Friday night. This is the eighth time in the first 13 games that he has accomplished such a feat. With the win over Charlotte, Washington is riding its first two-game winning streak of 2019.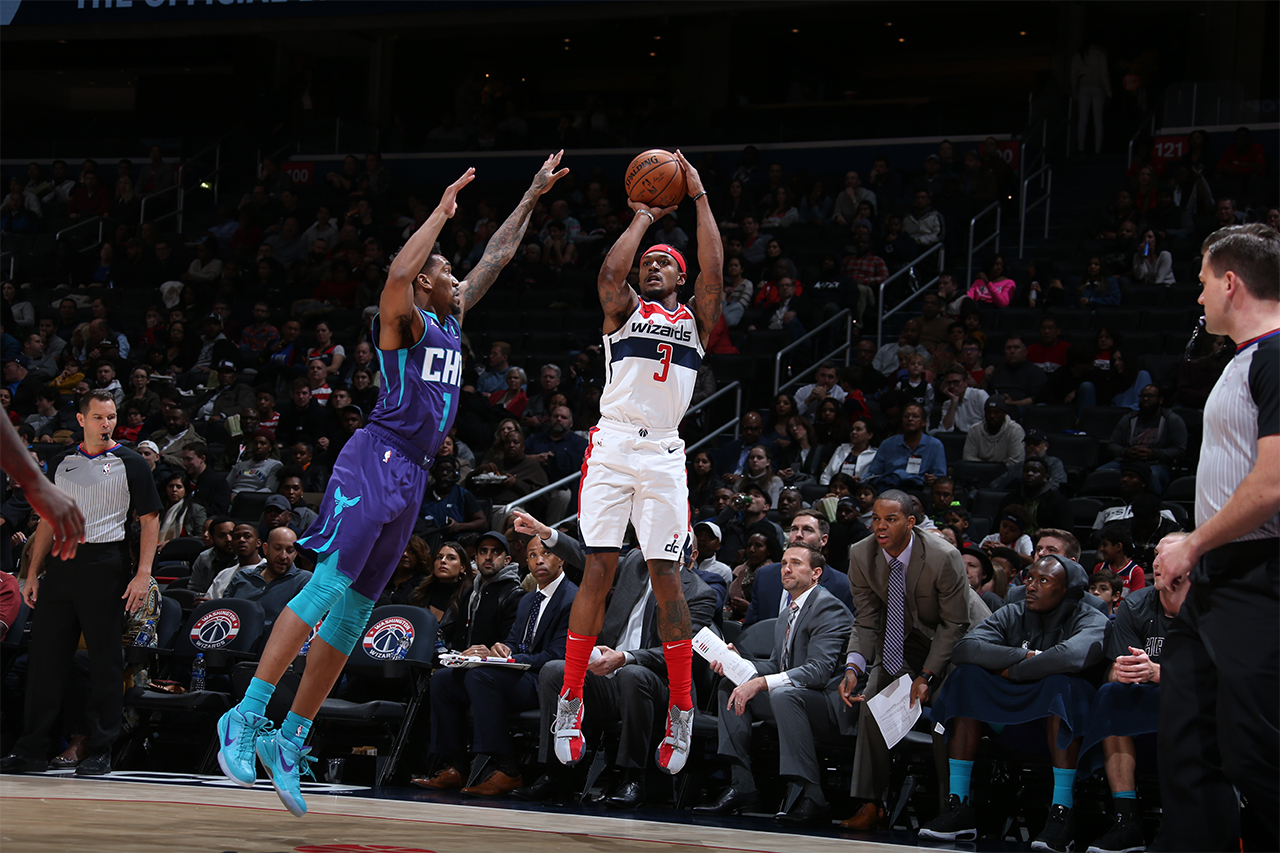 Despite trailing 107-94 with 9:25 remaining in the fourth, the Wiz prevailed with a victory. The win is a result of balance offensively with Beal leading the way as one of six double-digit scorers that also included Thomas Bryant and Davis Bertans, who each recorded 21 and 20 points respectively. Rookie Rui Hachimura, along with guards Jordan McRae and Ish Smith, also reached double figures for the Wiz in the win.
"It was beyond important," Beal said postgame. "For one, just protecting our house, but two, it gives a little bit of flow, some juice moving forward. We got one more here, but we know we got a tough one on the road coming up. Those are going to be all tough. I think getting these at home, running some games off, it will give us some confidence to go on the road and take care of business."
Bradly ended the night with 30 points while shooting over 50 percent from the floor, and he added 12 assist and five boards, marking fourth time since the start of last season that Beal totaled 30 points, 10 assists and five rebounds. Only John Wall, Gilbert Arenas and Rod Strickland have more such double-double games in team history.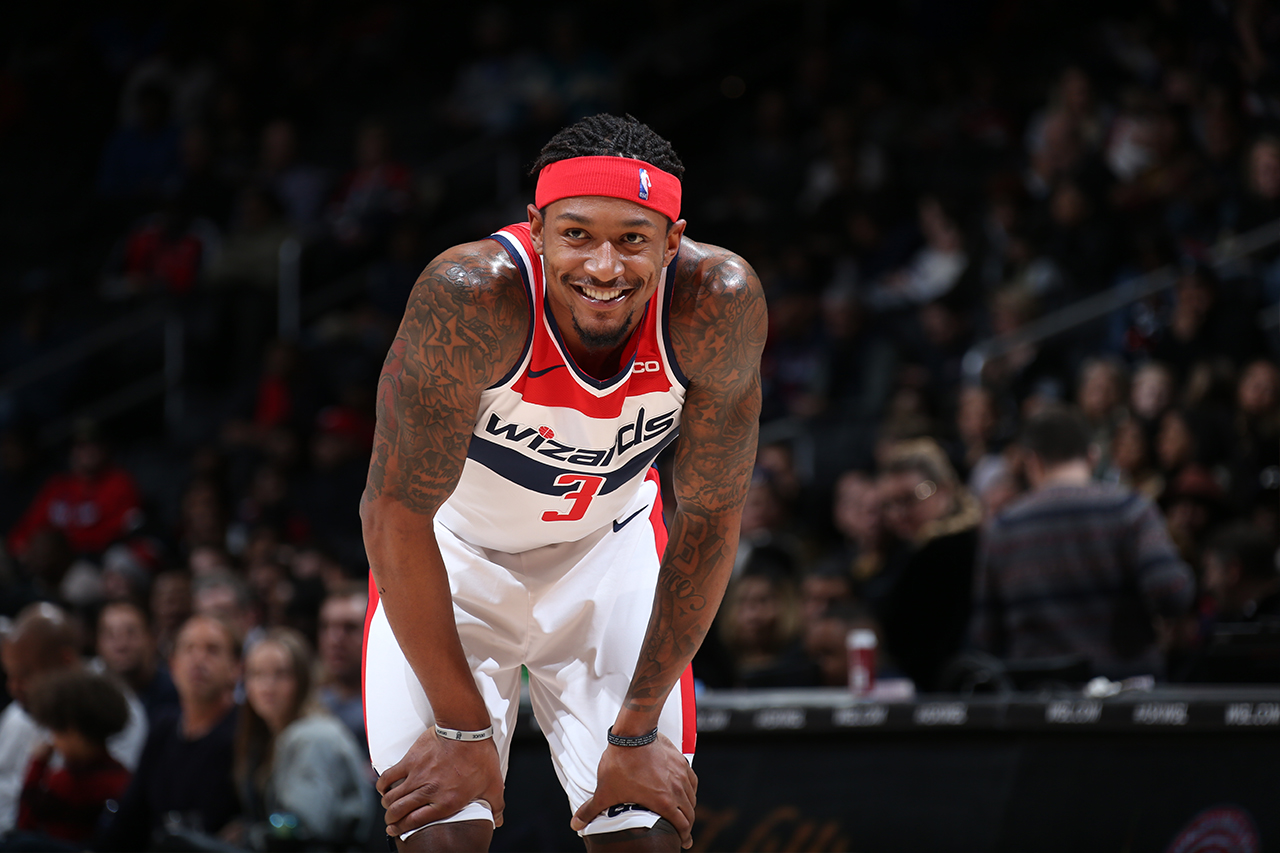 In typical Wizards form, Washington, who boasts one of the most productive benches in the NBA, received yet another healthy dose of offensive production from the bench. This time, it was from Davis Bertans leading the charge.
"He brings so much energy," Bryant said of Bertans postgame. "I didn't even know he was like that, really. He can drive to the basket, he has floaters. Of course, he can shoot threes, but he can also defend, block shots and rebound. He brings so much to the table for us that we need out there."
In addition to the efforts of both Beal and Bertans, Bryant had himself his best game of the season Friday, executing on both the offensive and defensive sides of the ball.
Bryant tallied 21 points on an efficient 9-12 from the field to go along with 11 rebounds. Bryant finished with a +21 rating when he was on the court and helped hold Charlotte's starting frontcourt – P.J. Washington and Cody Zeller – to just a combined 11 points.
"(Thomas Bryant) was huge," head coach Scott Brooks said. "When we have our bigs rolling, it opens up everything offensively for us, and I thought (Bryant) was huge tonight throughout the game.
Bradley and the Wiz will be back on the home hardwood of Capital One Arena Sunday night against the Sacramento Kings to cap off their three-game homestand. Tip-off is at 6 p.m. ET.