The Washington Wizards dropped a pair of road contests over the weekend to two of the East's top teams, coming up just short against the defending champion Toronto Raptors and falling on Saturday against the Philadelphia 76ers despite back-to-back 30-points performances from Bradley Beal.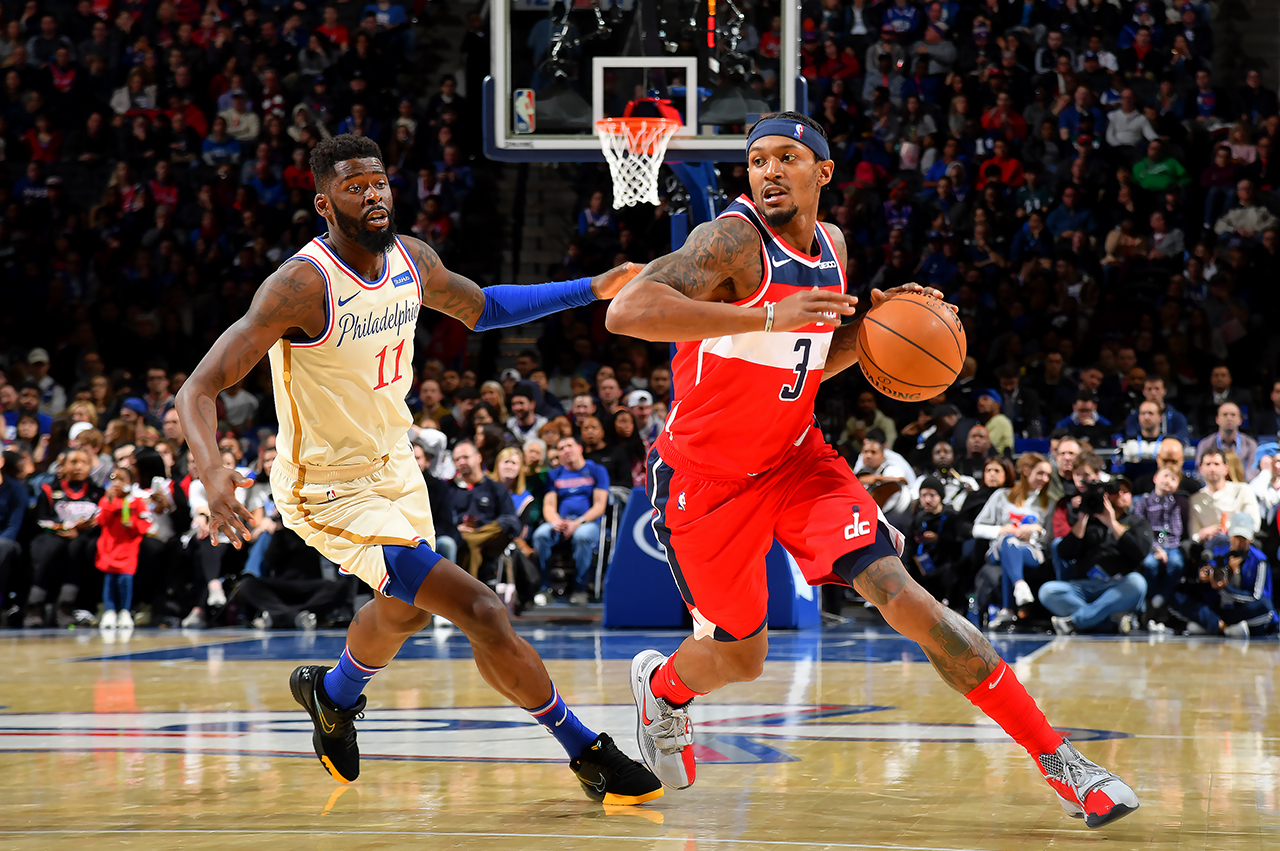 Any back-to-back sequence in the NBA is challenging. It is even tougher when both games are against top teams with top road environments, and that's what the Wizards had to contend with this weekend, falling at the hands of two talented squads.
The Wiz (8-19) were beaten by the Toronto Raptors (20-8) on the road, despite another 30-plus point night from No. 3. Washington's comeback fell just short and the final score was 122-118 in favor or Toronto.
The Wizards trailed by as many as 18 points in the game and 11 in the fourth quarter, but Beal's 12th 30-point game of the season, coupled with a historic shooting night from Ish Smith brought Washington back into reach in the fourth quarter.
"That's what we do," Wizards head coach Scott Brooks. "We fight, we claw, we don't make any excuses, but we can't get down 40-23 in that first quarter. It always seems to be one quarter. Two nights ago, it was the fourth quarter. Lots of times it's the second quarter, tonight it was the first. We fought back and we clawed our way back in."
Beal's 37 points came on 12-24 (.500) from the field and 10-12 (.833) from the charity stripe to complement his seven rebounds and six assists. The game was Beal's sixth this season with at least 30 points, five rebounds and five assists.
Brad was electric in the third, scoring 15 points on 6-8 (.750) shooting, highlighted by a coast-to-coast drive off of a missed Toronto free throw as the Wizards battled to bring the game back within 10 points.
Ish Smith also showed out offensively on Friday. His game was not only a personal best this season, but also one of the most efficient in franchise history.
Smith scored a season-high 26 points, shooting a perfect 9-9 (1.000) from the field, 4-4 (1.000) from 3-point range and 4-4 (1.000) free throw line. Smith became the first guard in franchise history to hit at least nine field goals in a game without a miss.
"Winning and losing, there's no moral victories," Smith said. "This is something you think about when you're 40 years old and in your rocking chair with your wife and your kids, right now it's turn the page and try to figure what we can do and how we can get better moving forward with Philly."
Three other Wizards ended Friday night in double figures in Davis Bertans (10), Isaiah Thomas (13), and Troy Brown Jr. (11).
On Saturday night, for the second straight game, BB had at least 30 points, five rebounds and five assists – his seventh such stat line this season. But, his 36 points, eight boards and six assists weren't enough to contend with the offensive firepower of the Sixers.
"We've got to do a better job of getting stops and stopping them from getting the 14-4, 10-2 or the 8-0 runs," said head coach Scott Brooks. "That's where we are right now, and we're just going to have to keep battling and keep challenging shots and rebounds. There were a couple of possessions that were hard on us, but I thought that we did as best that we could and that's what we have to continue to do."
For the Wiz, the game showed their ability to battle and fight hard for a full 48 minutes. Washington trailed by as many as 23 on the night in the first half, but a steady climb back accelerated by a 14-6 run towards the end of the third quarter left the Wizards down just four in the waning minutes of the period. Beal poured in Washington's last 11 points in the frame, which ended with the Sixers back up by just eight.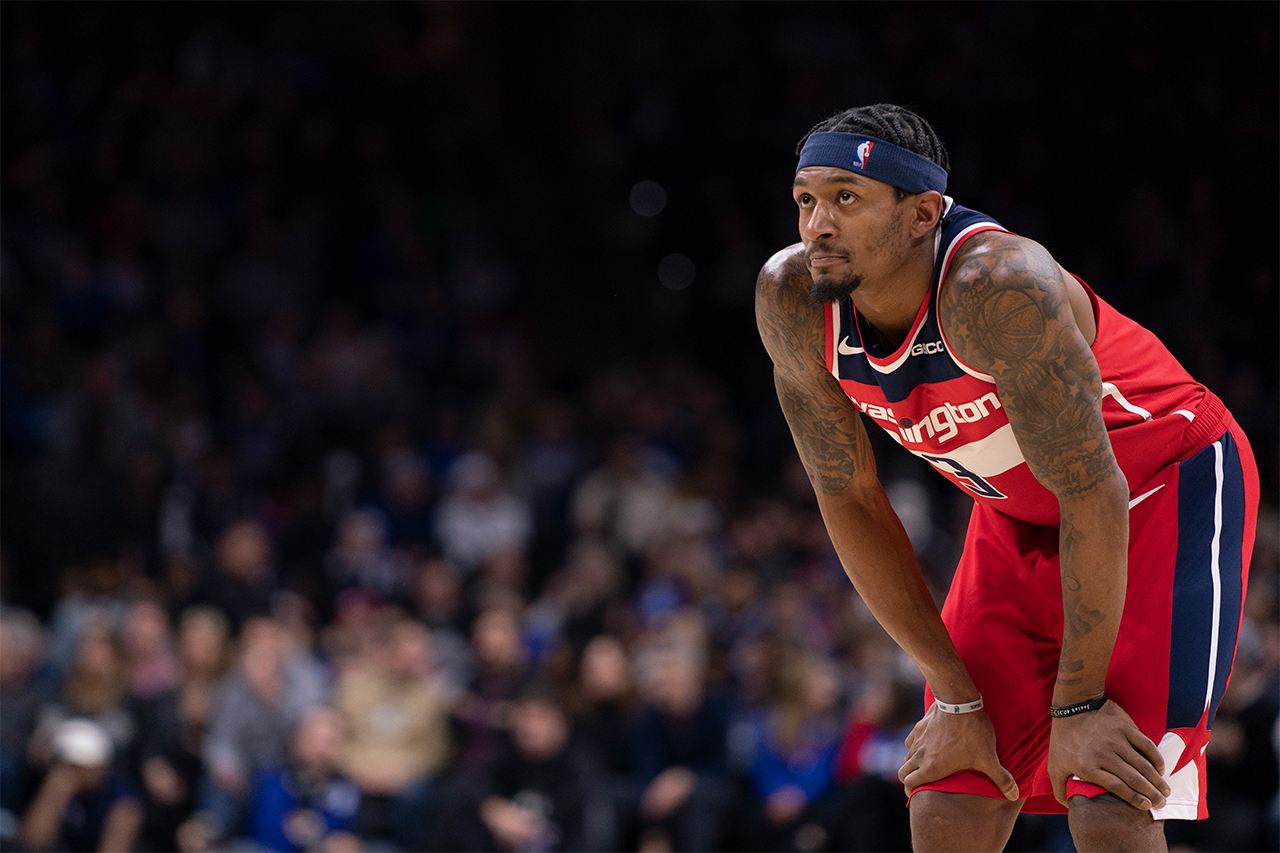 Isaiah Thomas posted a solid 20-point performance with three assists in 25 minutes of action. Teammates Troy Brown Jr. and Anzejs Pasecniks each contributed double-digit performances on the offensive side of the ball coming off the bench as well.
However, a lack of size in the paint made it hard to compete in the paint against Joel Embiid (21 points, 13 rebounds), Al Horford (13 points, nine rebounds) and the Sixers' big lineup. Josh Richardson added another 21 points, while Ben Simmons nearly added a triple-double with 14 points, 11 assists and eight rebounds.
Next up, Washington continues its four-game stretch away from home. They will face the Knicks at Madison Square Garden on Monday at 7 p.m. ET.